List of insurance companies in UK – Top 25 best insurance companies in England, Scotland, Wales and Northern Ireland in UK for life, car, health, motor, general, commercial insurance.
First list of top 10 best insurance companies in UK
AIG
In the UK, AIG Europe Limited  is one of the largest companies specialising in the UK business insurance market. With offices throughout the country, they insure many of the UK's top businesses, thousands of mid sized and smaller companies, as well as millions of individuals.
Over the past 50 years they have established an enviable reputation for developing innovative products that keep in step with new trends and directions in business. Today, they have one of the widest product ranges in the market.
Aviva
Aviva provides around 34 million customers worldwide with insurance, savings and investment products. They are one of UK's largest insurer and one of Europe's leading providers of life and general insurance.
They combine strong life insurance, general insurance and asset management businesses under one powerful brand. They are committed to serving customers well in order to build a stronger, sustainable business, which makes a positive contribution to society.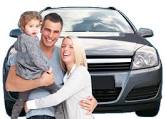 RSA
With a 300 year heritage, RSA is one of the world's leading multinational quoted insurance groups. They have major operations in the UK, Scandinavia, Canada, Ireland, Asia and the Middle East, Latin America and Central and Eastern Europe and the capability to write business in around 140 countries.
RSA is a global company with successful businesses in mature and emerging markets. Their focus on general insurance has allowed them to deliver strong, profitable performance.
Axa
With a history stretching back to the 19th Century, AXA has been helping people to protect their possessions, themselves and their families, and look after their money, for nearly 300 years.
They are part of the AXA Group, a worldwide leader in financial services. They operate in 59 Countries with over 161,000 employees and 103 million customers.
In the UK they specialise in:
Wealth management – helping people to make the most of their investments and savings
Insurance – protecting people and businesses through a wide range of insurance products
Healthcare – affordable plans that offer peace of mind for you and your family.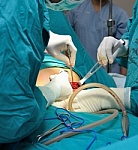 Direct Line Group
Their overall approach, values and business model are all aligned with one overarching ambition: to be Britain's best retail general insurer.
Their total number of employees is 12,512 and they operate through a number of sites in the UK.
They have  in the UK – personal motor market share of 14% and home insurance market share of 17%, whereas in the rescue and other personal lines they have a total of 8.6 million in-force policies, while in the commercial line they have a total of 0.6 million in-force policies.
Their products can be purchased online, including via PCWs, by phone and indirectly through partners and Commercial business, via brokers.
ACE
ACE's businesses in the U.K. offer a wide range of insurance products and services for businesses and individuals.
Consistently rated among the highest for financial strength from the industry's principal rating agencies, ACE is able to meet the insurance needs of its clients.
ACE Europe – distributes insurance products through retail brokers, providing a broad range of property, liability accident and health insurance products and risk management services to corporate clients across the United Kingdom.
ACE Global Markets – distributes insurance through Lloyd's Market brokers, providing global access to ACE's specialist underwriters in aviation, financial lines, property, energy, political risk, marine and accident and health business.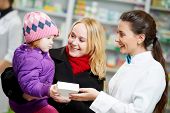 Bupa
A leading international healthcare group, they run care homes, health centres, dental centres and hospitals, offer personal and company health insurance and provide home healthcare, workplace health services, health assessments and chronic disease management services including health coaching.
They are committed to making quality healthcare, focused on the patients needs, more affordable and accessible in the areas of wellness, chronic disease management and ageing. That's why they have a broad range of products and services.
Munich Re
Backed by the expertise and financial strength of a globally leading reinsurer, their units develop innovative and visionary solutions for clients in the UK and Ireland. Whether non-life, life or risk solutions, they offer tailored covers that strengthen your market position.
They have a broad offering, including conventional reinsurance, analysis and consultancy services, software tools, innovative risk-transfer and capital-management solutions, across all non-life lines.
Besides, industrial groups and medium-size enterprises face ever-increasing risks when undertaking technically and financially complex projects. They are dedicated to covering these risks – and thus provide new impetus for growth and progress.
Allianz
Allianz Insurance is one of the largest general insurers in the UK and part of the Allianz SE Group, one of the leading integrated financial services providers worldwide and the largest property and casualty insurer in the world.
The mission of Allianz Insurance is to be the outstanding competitor in their chosen markets by delivering products and services that clients recommend, being a great company to work for and achieving the best combination of profit and growth.
Allianz offers commercial insurance with a full range of products for sole traders' right up to large commercial organisations. Allianz also provides a wide range of personal lines products distributed through brokers, retailers, affinity partners, veterinary practices and direct marketing.
Allianz Insurance employs over 4,500 people across a network of 20 offices in the UK and the company's Head Office is situated in Guildford, Surrey.
Ageas
Ageas (Insurance UK) is part of Ageas Group, an international insurance business of significant scale and employs more than 13,000 people worldwide.
They are a provider of non-life insurance products and have three business areas: Insurance, Retail and Tesco Underwriting.
Around 8 million policyholders are insured with Ageas and they have around 5,500 employees in the UK with offices across the UK.
The next list of top 15 best insurance companies in UK includes:
QBE
LV=
NFU Mutual
XL
Centrica
Aspen
Lloyds Banking group
FM global
Chubb
HDI
Liberty Mutual
Esure
Catlin
Hiscox
Co-op
RELATED TOPICS
List of insurance companies in Japan
List of insurance companies in Germany
List of insurance companies in China
List of insurance companies in Switzerland
List of insurance companies in France
List of insurance companies in Canada