List of insurance companies in South Africa – Top 9 best insurance companies in South Africa for life, car, health, motor, household, travel, business, rural, pet, general and commercial insurance.
List of top 9 best insurance companies in South Africa
MMI Holdings Limited
MMI Holdings Limited (MMI) is a South African based financial services group listed on the South African stock exchange, the JSE.
MMI was formed from the merger of Metropolitan and Momentum, sizable insurance-based financial services players in South Africa.
MMI was already the third largest life insurer in South Africa when it listed on the JSE Stock Exchange on 1 December 2010.
The core businesses of MMI are long and short-term insurance, asset management, savings, investment, healthcare administration, health risk management, employee benefits, and rewards programmes. MMI conducts its business through operating brands Metropolitan, Momentum, Guardrisk, and Eris Properties.
Old Mutual
They provide innovative long-term savings and investment solutions which address both protection and retirement savings needs.
They provide short-term insurance solutions through their African businesses for the property and casualty markets.
As a Group they are governed by the EU solvency regulations and their local businesses are governed by the regulatory bodies of the country in which they operate.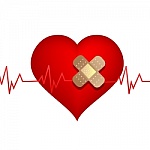 Alexander Forbes Group Holdings
They are the largest corporate risk and insurance broker in South Africa with an extensive network in Africa.
Alexander Forbes Insurance is a provider of motor and home insurance and personal accident insurance.
Santam
Santam is widely regarded as the leading and most trusted brand in the South African short-term insurance industry. As part of the largest general insurance group in Africa, Santam currently holds a local market share of 23%.
Key to its success is Santam's unyielding commitment to providing insurance good and proper. At Santam, they believe in a simple principle – that insurance is something that should add value and peace of mind, not questions, uncertainty, parameters or excuses.
Hollard Group
They are South Africa's largest privately-owned insurance group with turnover exceeding R15 billion and are truly independent, having no bank or any institutional shareholders.
They hold both short-term and life insurance licenses, but share infrastructure and capabilities in order to offer seamless and integrated insurance solutions.
Besides traditional personal insurance cover such as life, funeral, car, household and homeowner's insurance, they also offer a number of more niche personal insurance solutions. In addition, they provide dynamic and innovative business insurance solutions.
So, whether you're planning for your future or that of your family, or thinking about your unique needs in areas such as travel, arts, antiques and collectables or even pet medical expenses, they have experts who'll try and find an affordable solution, tailored to your needs.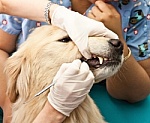 King Price Insurance
King Price Insurance was born from the seed of hope that things could change for the sake of the greater good.
Today, King Price has over 60 000 happy clients, with a further 7000 plus joining them every month.
On a conservative estimate, insurers take about five years to become profitable. King Price has already had cash flow positive months and will turn positive in the first two years, which, according to their history, is likely a world first.
They want to change the insurance industry and through whatever profits they make, South Africa for that matter.
Rand Merchant Insurance Holdings
RMI Holdings is a separately listed investment holding company. It holds a diversified portfolio of strategic insurance investments in some of South Africa's premier insurance brands.
Their investments are MMI Holdings (the merger of Momentum and Metropolitan), Discovery, OUTsurance and RMB Structured Insurance.
OUTsurance is a direct personal lines and small business short-term insurer. As pioneers of the OUTbonus concept, it has grown rapidly by applying a scientific approach to risk selection, product design and claims management.
Its South African direct life insurance business has gained significant traction during the year. Youi, the group's direct personal lines initiative in Australia, achieved the necessary scale to run profitably.
RMBSI holds both short-term and life insurance licences. It creates bespoke insurance and financial risk solutions for South Africa's large corporations by using sophisticated risk techniques and innovative financial structures. In addition, it partly owns a portfolio of underwriting management agencies.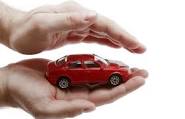 Discovery Limited
When Discovery was established as a small specialist health insurer two decades ago, they made a clear and profound promise: to make people healthier. Driven by constant innovation over the years, they created a multifaceted, integrated financial services organisation and expanded their original promise to include enhancing and protecting lives.
Their core purpose is expressed in each of the health and financial products they offer to nearly six million clients across four continents.
By using powerful financial and behavioural structures that meet people's complex needs in sustainable ways, Discovery's products and services have been created to deliver real value, protection and efficiency for clients.
Their core businesses include car, home, boat, vehicle, life, health and travel insurance.
Etana Insurance is today Hollard located at Hollard Campus, 22 Oxford Rd, Johannesburg, 2041, South Africa. +27 11 351 5000.
Sanlam
Sanlam's vision is to be the leader in wealth creation and protection in South Africa, leading that process in emerging markets and playing a niche role in developed markets.
Founded in 1918, Sanlam has a rich heritage. The Group has over the years evolved from a traditional insurer to a diversified financial service provider with both local and international footprints.
The Sanlam Group has a direct presence in 11 African countries, India, Malaysia and with niche businesses in certain developed markets. They have the largest Pan African footprint of insurance groups based on number of countries and contribution to the overall consolidated Group.