List of insurance companies in New Zealand – Top 9 best insurance companies in Auckland, Wellington, Christchurch, Hamilton in New Zealand for life, car, health, motor, home, business, rural, pet, general and commercial insurance.
List of top 9 best insurance companies in New Zealand
IAG New Zealand Ltd
IAG is the leading general insurance provider in New Zealand across both the direct and intermediated channels. Insurance products are sold directly to customers predominantly under the State and AMI brands, and through intermediaries (insurance brokers and authorised representatives) predominantly under the Lumley and NZI brands.
Personal lines and commercial products are also distributed under third party brands by IAG's corporate partners, including large financial institutions.
In addition, they underwrite insurance for some of New Zealand's leading financial institutions including ASB, BNZ, PSIS and Westpac.
IAG in New Zealand has around 47% of the general insurance market in New Zealand. They have more than 4000 employees servicing the needs of customers through a variety of channels – nationwide branches, call centres, sales sites, and online.
AMI Insurance
Founded in Christchurch in 1926 as the South Island Motor Union (SIMU),  AMI Insurance has evolved over nearly 100 years into one of New Zealand's leading fire and general insurers.
On April 5, 2012 AMI began a new era under the ownership of Australia and New Zealand's largest insurance group IAG.
With 65 branches and 21 agencies  throughout the country, AMI is a truly national company, with nearly 500,000 customers holding some 1.2 million policies.
They have an extensive branch and agency network supported by New Zealand-based contact centres. Whether speaking to customers face-to-face or over the phone, their experienced staff share a commitment to care, assist, and deliver.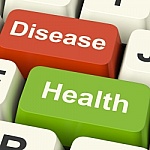 Tower Insurance
TOWER's origins go back to 1869 when the Government Life Insurance Office (Government Life) was created in New Zealand, with its initial capital provided by the New Zealand government. Government Life became a separate statutory body with the passing of the Government Life Insurance Act in 1953.
It was renamed TOWER Corporation in 1987 and in 1990 ownership was conferred to its policyholders with the passing of the TOWER Corporation Act, allowing TOWER to be owned as a mutual association.
Combined Insurance
Since their beginnings in 1922, Combined Insurance has grown to become a global organisation that provides personal accident and sickness insurance.
Their goal is to help take better care of you and your family by making it clear and easy to get the right policy benefits, should you be unfortunate enough to suffer a Covered Injury or Covered Sickness.
Combined Insurance is part of ACE Group, one of the leading global providers of insurance and reinsurance. Combined Insurance operates in New Zealand as a division of ACE Insurance Limited.
Combined Insurance operates in Asia Pacific, North America and Europe.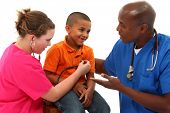 Farmers' Mutual Group
For more than 100 years they have been supporting farmers and growers, a commitment which stands as strong today as when the Mutual began.
As the country's leading rural insurer they provide farmers and growers with customised insurance covers to meet the needs of life on the land. Whether it's insurance for your dairy shed, your contents, your irrigator, or your vines, they have you covered.
At FMG they have a team of specialist personal risk advisors who can talk with you; identify the impact on your business and family should you become injured, disabled or even die and work out a personalised risk plan that will offer the right support.
FMG's risk plans are underwritten and administered by Fidelity Life, Sovereign Assurance, AMP and/or Southern Cross.
NZI
They offer a full range of personal insurance and business insurance that recognises the risks to your lifestyle and livelihood.
Whether you choose from their core products protecting your house, car or next holiday, or work with a broker on a tailor-made package for your business, their competitive and innovative insurance solutions will reflect your unique needs.
They sell insurance through this nationwide network, which gives you the double benefit of a broker's expertise backed by a quality insurer. By using an experienced broker with deep industry knowledge, you can save time and trouble, and they'll manage claims end to end.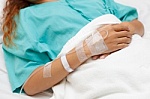 Southern Cross Healthcare Group (New Zealand) 
Southern Cross is a group of independent, health-related businesses.
Their range of products and services, combined with their not-for-profit focus, size and experience, give Southern Cross a unique and important role in the New Zealand health sector.
Southern Cross first opened for business in 1961, introducing health insurance to New Zealanders and laying the foundations for one of New Zealand's most enduring, best known and trusted brands.
Southern Cross was established because its founders strongly believed New Zealanders should have ongoing access to private healthcare options.
AA Insurance
From car insurance to home and contents, they offer various options so that you can stay covered. They offer flexible options, so you only pay for what you need and a personal customer manager to look after your claim and make it easy and stress-free. Besides they also offer a package discount when you have all your insurances with them.
AA Insurance has been offering general insurance to New Zealanders for 20 years. Their products have all been developed in New Zealand with Kiwis in mind and they themselves on offering competitive and flexible cover while delivering the best customer service in the industry.
They have over 325,000 customers and manage over 600,000 motor, home and contents insurance policies.
Sovereign Limited
After taking care of New Zealanders for the past 25 years, Sovereign is turning insurance on its head by dedicating themselves to helping you take charge of your health.
They help prevent health problems before they occur, and help New Zealanders take charge of their health so they enjoy a better quality of life.
And as a values-based company, they believe in putting people first. They provide health, life, disability, critical illness, business insurance and mortgage protection plans.
RELATED TOPICS
List of insurance companies in Japan
List of insurance companies in Germany
List of insurance companies in China
List of insurance companies in Switzerland
List of insurance companies in France
List of insurance companies in Canada
List of insurance companies in UK