List of insurance companies in Japan – Top 10 best insurers in Japan, for life, non- life, health, foreign and travel insurance in Tokyo, Yokohama, Osaka and Nagoya in Japan.
List of top 10 best insurance companies in Japan
Dai-ichi Life
Since their foundation in 1902, the Dai-ichi Life Group has always put the customer first.
The business partnership with Sompo Japan and AFLAC entered into in fiscal 2000, is an important strategy of the company.
The increase in revenues was attributable to positive factors such as the continued strong performance of insurance sales in growth areas of medical insurance, savings-type products and overseas business, sales of products by Dai-ichi Life in the third sector, such as medical and nursing care insurance.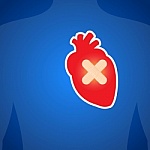 Sompo Japan Nipponkoa
SOMPO HOLDINGS is the abbreviation represents Sompo Japan Nipponkoa Holdings and the Group (Sompo Japan Nipponkoa Group).
Their nature of business includes Management of P&C insurance companies, life insurance companies, and other companies controlled as subsidiaries pursuant to the Insurance Business Law, and other operations incidental thereto.
Fuji Fire and Marine Insurance
The history of The Fuji Fire and Marine Insurance Co., Ltd. dates back to 1918, with the establishment of the Nippon Kan-i Kasai Insurance Company as a specialist fire insurer.
Since then, the Company has substantially increased its business by offering outstanding products and services for individuals, small and medium-sized companies and the personnel who work for them.
In this way, the Company has played, and continues to play, a vital role in providing peace of mind for both businesses and individuals.
Japan Post Insurance
Japan Post Insurance Co., Ltd. began operations on October 1, 2007 as the life insurance company within the Japan Post Group of companies. This change followed the privatization of Japan Post and the creation of separate companies for its various businesses.
As a member of the Japan Post Group, Japan Post Insurance provides its customers with reliable insurance services, serving individual customers through Japan Post Co., Ltd.'s nationwide network of post offices and corporate customers through sales offices directly managed by the Company.
Mitsui Sumitomo Insurance Group MSIG
They carry out their international business through an international network of 39 countries and regions, centered on the fast-growing Asian region.
Making full use of over 50 years' experience in overseas business, they provide products and services to alleviate the wide variety of risks occurring throughout the world.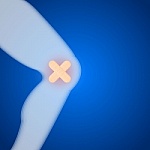 Sony Life
Their head Office is located at Minato-ku, Tokyo 107-8585, Japan. The company was established in August 1979 and the value of common Stock is ¥70,000 million.
The total number of employees are 6,553 (including 4,216 Lifeplanner sales employees).
In January 2010, Sony Life and the AEGON Group established SA Reinsurance Ltd. as a joint venture based in Bermuda, an overseas territory of the United Kingdom.
Nippon Life
Nippon Life has always managed assets in a manner that enables them to provide customers with long-term, stable benefits while carefully managing the associated risks.
They are establishing a global system for investment with offices in New York, London and Singapore and further support from overseas alliance partners and their subsidiary, Nissay Asset Management.
In fiscal 2011, they established alliances with three companies outside Japan that included investments in these partners: Allianz Group, one of the leading integrated financial services providers in the world; Reliance Group, one of the largest business houses in India; and the AIA Group, the largest life insurer in the Asia-Oceania region, serving 15 countries and regions.
SBI Holdings 
SBI Insurance, a new Internet-based nonlife insurance company co-founded by Aioi Insurance (current Aioi Nissay Dowa Insurance), Softbank and SBI Holdings, started operation in January 2008.
SBI Insurance adopts a reasonable standard that makes it possible to compute insurance premiums tailored to the individual lifestyle of the customer. Further, they support customers directly via the Internet, and this enables them to provide more assured coverage services and attractive insurance premiums without incurring intermediate costs.
SBI Insurance serves more convenient insurance products and services to be largest financial product distributor in Japan by pursuing the synergies with the Group's other financial services and promoting efficient insurance business using marketing channels built from connections of diversified funders' relationships.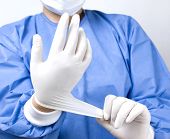 Sumitomo Life
Since its foundation in 1907, Sumitomo Life has served its role in supporting numerous customers and their families through its life insurance business.
Furthermore, along with implementation of such steady efforts, they are also putting forth efforts in further reinforcing the financial base so as to more firmly support customers.
Also they are addressing diverse sales channels beginning with bancassurance, and reinforcing the revenue base through new growth strategies such as business expansion into overseas market centering on Asia.
T&D Holdings
The T&D Life Group consists of T&D Holdings and its consolidated subsidiaries and affiliated companies.
Its nature of business is centered on the life insurance business.
In 2006, the company relocated the headquarters of T&D Holdings, Taiyo Life, Daido Life, T&D Financial Life, and T&D Asset Management.
The next list of top 5 best insurance companies in Japan includes:
Tokio Marine
MS&AD Insurance Group
Asahi Life
Tokio Marine Nichido
Nissan Life
ALSO REFER
List of insurance companies in Canada
List of insurance companies in Illinois
List of workers compensation insurance companies in USA
List of general insurance companies in Singapore
List of supplemental insurance providers in the USA
List of insurance companies in Switzerland
List of insurance companies in China
List of insurance companies in France
List of insurance companies in Germany