List of insurance companies in Germany – Top 10 best insurers include life, car, health, auto, general, public, non – life and major insurance companies in Berlin, Hamburg and Munich in Germany.
List of top 10 best insurance companies in Germany
Hannover Re
Hannover Re, with gross premium of EUR 14.4 billion, is the third-largest reinsurer in the world. It transacts all lines of property & casualty and life & health reinsurance.
The company's overarching objective is to expand its position on the international reinsurance markets as a major reinsurance group of above-average profitability with an optimally diversified portfolio.
Hannover Re holds a consis­tently strong position among the leading inter­natio­nally opera­ting life and health rein­surers. Hannover Re has advanced to become a leading pro­vider of rein­surance concepts and solu­tions.
The company supports its clients' finan­cing of new busi­ness, finan­cial optimi­sation and offers product partner­ships for strategic market positioning.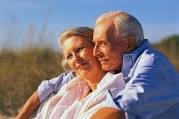 Allianz
Allianz offers a comprehensive range of insurance and asset management products and services to 85 million customers in more than 70 countries.
Their product portfolio includes a wide range of Property-Casualty and Life/Health insurance products for both private and corporate customers. They are the leading property-casualty insurer globally and rank among the top five in the life/health insurance business.
Most of their insurance markets are served by local Allianz companies while selected business lines are run globally such as Global Corporate Customers, Credit Insurance, Assistance Services, Worldwide Care, Global Automotive and Reinsurance.
Generali Deutschland
The companies of the Generali Deutschland Group specialize in primary insurance and related financial services in business for private customers and small and medium-sized corporate clients in Germany.
With their variety of strong brands and their differentiated range of products, they ensure broad access to customers by making an optimum use of the different sales channels.
In the main business fields of life, health and property / casualty they are positioned in future growth markets.
Their brand portfolio is composed of a total of nine brands: four multi-line insurers which also are efficient sales partners for the products of five additional single-line insurers.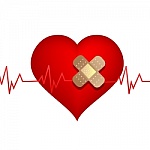 Combined Insurance ACE
Starting in 1959, with an expansion into Australia, Combined Insurance embarked on an ambitious plan for growth. Nearly 50 years later, they have expanded to serve the global market, offering their products in 10 countries in addition to the United States.
Their financial strength affords us a sound base to better serve our policyholders and pursue exciting growth opportunities in the future.
In 2008 , Combined Insurance was sold and became an ACE Group company.
ERGO Insurance Group
ERGO operates under its own name and with the brands of its specialists for health (DKV), legal protection (D.A.S.) and travel protection (ERV) in its home market Germany, addressing customers via a number of sales channels and offering a broad range of integrated products and solutions.
ERGO companies provide private and corporate customers with high-level services.
The ERGO Insurance Group provides a comprehensive range of insurance, provision and services. ERGO operates with several brands in its home market Germany.
G. & J. E. Pinckernelle
For more than 150 years they impart contracts between insurance companies and policy holders, small and medium industry, manufacturing companies, trade and crafts, self-employed and independent professionals and individuals.
G. & J. E. Pinckernelle is a Hamburg insurance broker firm, established on 1 December 1857 by the brothers Gustav (1821–1875) and Johann Ernst Pinckernelle (1827–1906)
Hamburger Feuerkasse
Since 1676, Hamburger Feuerkasse is closely linked to the structural development and changes of Hamburg.
They are the first officially established fire insurance company in the world and the oldest existing insurance enterprise available to the public.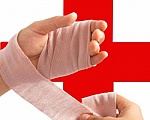 ARAG Group
The ARAG Group is the largest family-owned enterprise in the German insurance industry. It has strengthened its position among the world's three leading legal insurance providers.
Over 80 years, ARAG has evolved into an international successful, versatile and independent quality insurer. ARAG operates successfully in 15 countries, including the United States, and holds a leading position in many international legal insurance markets.
In addition, ARAG with its strong subsidiaries in the German composite, health and life insurance segments relies on a segment mix that is firmly rooted in its history and expertise. With over 3,600 employees, the Group reports total revenue and premium income of more than 1.5 billion EUR.
Munich Re
The first decade of the new millennium was a period in which Munich Re repositioned itself, progressing from being a classic reinsurer to become a provider of solutions across the insurance industry's entire value chain.
The range of services offered comprises complex risk solutions, extensive consultancy and services and advice on balance-sheet management. The new business model consisting of the combination of primary insurance and reinsurance under one roof is born.
With its new Munich Health Brand, Munich Re is pursuing its objective of making healthcare accessible and affordable throughout the world.
The primary insurance group, ERGO, is increasingly using its ERGO umbrella brand for marketing its products. Since September 2009, the reinsurance operations and the Group have both been using the brand name "Munich Re".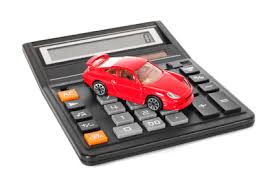 Signal Iduna
The SIGNAL IDUNA Group is a business alliance of individual firms in Germany.
In Germany, the Group offers insurance coverage and services for private and commercial needs, provides capital formation and banking services and is strong in the area of asset management.
The Group's main focus lies traditionally in the insurance of the person. This includes health care, life and annuity insurance as well as company retirement provisions.
A wide range of products in the area of property, personal liability and motor insurance as well as credit and fidelity insurance schemes together with legal protection insurance makes things perfect for private and commercial clients alike.
ALSO REFER
List of insurance companies in Canada
List of insurance companies in Illinois
List of workers compensation insurance companies in USA
List of general insurance companies in Singapore
List of supplemental insurance providers in the USA
List of insurance companies in Switzerland
List of insurance companies in China
List of insurance companies in France