List of insurance companies in France – Top 6 best major insurers for life, health, group insurance in Paris, Bordeaux, Cannes, Chamonix, Chartres, Clermont-Ferrand, Limoges, Marseille, Nice in France
List of top 6 best insurance companies in France
Groupama
With more than 100 years in the insurance business, Groupama has developed and adapted to emerging economic challenges, as well as to the changing needs of its members and customers. At the same time, it has retained the principles inherited from agricultural mutual insurance.
Groupama has built up a strong, diversified market presence and now employs 35,000 people.
Its activities in France include Insurance, banking and services. Through the Groupama and Gan networks, and its specialised subsidiaries, the Group is equipped with an extensive, multi-channel distribution network.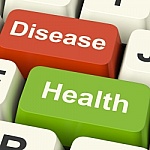 Scor SE
The Group is organised around two main businesses, SCOR Global P&C (Property and Casualty reinsurance) and SCOR Global Life (Life reinsurance), plus an asset management business, SCOR Global Investments.
SCOR Global life ranks among the top five life reinsurers in the world and is the market leader in the US, based on recurring new business production and in-force volume. By providing solutions to life insurers' financial and risk management needs and thus contributing to their business success, SCOR Global Life endeavors to be its clients' life reinsurer of choice.
SCOR Global Life counts some 1,900 clients. Over 75% of its business is concentrated in traditional mortality and financing business. This contributes significantly to the diversification of the SCOR group, as does the low volatility of the Life sector, where considerable entry barriers favour well-established players.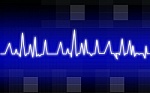 AXA France
Present in 59 countries, the 161,000 employees and distributors of AXA are committed to serving 103 million clients.
Their areas of expertise are reflected in a range of products and services adapted to the needs of each client in three major business lines: property-casualty insurance, life & savings, and asset management.
Well-established in the markets of Western Europe, North America and Asia/Pacific, the Group intends to reinforce its growth in the years ahead by building its presence in high-growth markets.
CNP Assurances
For 160 years, CNP Assurances has been protecting people against the risks of everyday life. Their group is France's leading provider of life insurance and term creditor insurance, and the sixth largest insurance company in Brazil.
With their life insurance, pension, personal risk insurance, health insurance and service offerings, they offer a response to the many changes affecting their policyholders' lives.
In Europe, they develop and manage personal insurance products for their banking partners, such as La Banque Postale, BPCE, Barclays and UniCredit, as well as for mutual insurance companies, companies, local authorities and hospitals.
They are the leading personal insurer in France and the fourth largest life insurer in Europe.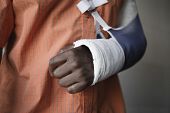 Covea Insurance
Formed in October 2012 following the integration of MMA Insurance, Provident Insurance and Gateway, Covéa Insurance is a member of one of Europe's leading mutual insurance groups, Covéa.
Covéa is number 1 for property and liability insurance in France and served over 11 million policyholders, generating 15.5 billion Euros in premiums in 2013.
With the support of such a strong mutual group behind them, they are perfectly placed to deliver the quality, consistency and financial reassurance that they know their broker partners and their customers' value.
Compagnie Française d'Assurance pour le Commerce Extérieur
Coface began to diversify internationally in 1992. Currently, the Group has global capabilities to support its clients' growth in their home markets and with their exports by offering them credit insurance services tailored to their needs.
The Group's organisation is focused entirely on this goal. Its 4,406 employees working in 67 countries offer adapted risk prevention, monitoring and protection services to companies of all sizes and nationalities and in all sectors.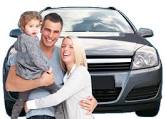 To that end, the Group's underwriters, business information and receivables collection specialists are available to serve clients and enable them to carry out their business activities more safely. Clients thus benefit from the expertise and organisation of an international Group that can offer them local service fine-tuned to their needs.
ALSO REFER
List of insurance companies in Canada
List of insurance companies in Illinois
List of workers compensation insurance companies in USA
List of general insurance companies in Singapore
List of supplemental insurance providers in the USA
List of insurance companies in Switzerland
List of insurance companies in China