List of insurance companies in China – Top 10 best insurers include life, health, foreign and general insurance companies in Beijing, Shanghai, Zhejiang, Jiangsu, Hebei, Shandong, Fujian, Liaoning, Sichuan and Henan, in China.
List of top 10 best insurance companies in China
Bank of China Insurance
Bank of China Group Insurance Company Limited was established in July 1992. It mainly underwrites general insurance business and provides professional services and comprehensive coverage to customers.
The Company has 4 branches and 1 associated company in life assurance operation (BOC Group Life Assurance Company Limited) in Hong Kong.
The scope of operation and service of the Company continues to increase.
At present, the main products include: Fire Insurance, Property All-Risk, Money, Hull, Burglary, Cargo (by sea, land or air routes), Motor, Employee's Compensation, Public Liability, Contractor's All Risk, Travel, Home Comprehensive, Personal Accident, Individual Medical, Domestic Helper, Golfer Insurance, Business Interruption, Directors' and Officers' Liability, Professional Indemnity, etc.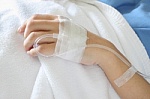 People's Insurance Company of China
The People's Insurance Company of China (Hong Kong), Ltd. is an overseas subsidiary of The People's Insurance Company (Group) of China abbreviated as "PICC."
Guided by its international market expansion strategy, PICC successfully bought out the equity of the Guangdong Asia Insurance Company in November 2002 and on that basis established its first overseas subsidiary PICC (Hong Kong), Ltd., with PICC and Asia Insurance (Investment) Ltd. as the shareholders.
The insurance business of PICC (Hong Kong) covers property, marine cargo, tourists, households, automobile, marine hull and various liabilities.
China Export and Credit Insurance Corporation
China Export & Credit Insurance Corporation (Sinosure) is a major Chinese state owned enterprise (SOE) under the administration of SASAC serving as the provider of export credit insurance, in particular coverage for the export of high-value added goods in China.
SINOSURE's main products include Medium- and Long-Term Export Credit Insurance, Overseas Investment (Leasing) Insurance, Short-Term Export Credit Insurance, Inbound Investment Insurance, Domestic Trade Credit Insurance, Bonds & Guarantees concerning foreign trade.
Besides they also handle investment and cooperation, Reinsurance concerning credit insurance, investment insurance, bonds and guarantees, Insurance Fund Management, Accounts Receivable Management, Debt Collection, Factoring, Credit Risk Consultation and Credit Rating, and other products and service approved by the Government.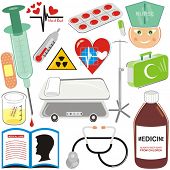 Taikang Life
Taikang Life Insurance Company Ltd. offers life insurance services.
The Company provides life, health, pension, and accident insurance, as well as re-insurance and co-insurance services for individuals and enterprises.
Taikang Life Insurance provides its services throughout the world.
China Pacific Insurance
CPIC is a leading integrated insurance group in the PRC, providing, through their nationwide marketing network and diversified service platform, a broad range of risk and protection solutions, investment and wealth management and asset management services to about 80 million customers throughout the country.
As a responsible insurance company, in addition to putting its efforts in achieving its sustainable growth, CPIC also strives to fulfill its corporate social responsibility.
Sun Life Financial
Sun Life is a leading international provider of protection and wealth products and services to individual and corporate customers. With offices in key markets worldwide serving millions of customers, they help people achieve financial peace of mind by providing sound financial solutions throughout their lifetimes.
In China, for individuals – they provide a wide range of life, health and wealth products to help individuals and their families. These products include: Life insurance, Health related insurance, Accident insurance, Juvenile insurance, Investments, Annuities and Asset management.
For companies they provide life, health and savings products to their employees, including: Group life, Group health, Group accident and Group pension.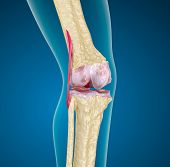 Fortis Insurance Asia (Ageas)
Ageas is an international insurance group with a heritage spanning 190 years. Ranked among the top 20 insurance companies in Europe, Ageas has chosen to concentrate its business activities in Europe and Asia, which together make up the largest share of the global insurance market.
Ageas operates successful partnerships in Belgium, the UK, Luxembourg, Italy, Portugal, Turkey, China, Malaysia, India and Thailand and has subsidiaries in France, Hong Kong and the UK.
As an insurer their role in life is to help customers at every stage of their life cycle to mitigate risks related to property, casualty, life and pension. They do so through a range of Life and Non-Life product solutions designed to suit the specific needs of the customer.
Ming An Holdings
As a leading general insurance company headquartered in Hong Kong, the Company and its subsidiaries (the "Group") provide a variety of general insurance products covering motor, property, liability, marine and accident & health to its customers in Hong Kong and Mainland China.
The Group started its Mainland China operations as early as 1982. In May 2004, CTPI(HK) obtained approval from the China Insurance Regulatory Commission ("CIRC") to restructure its Shenzhen branch into a wholly owned subsidiary,
China Life Insurance Company
China Life Insurance (Group) Company and its subsidiaries (hereinafter referred to as China Life) constitute the largest commercial insurance group in Mainland China. It is the only state-owned insurance group with an asset exceeding 1 trillion RMB yuan. It is also one of the largest institutional investors in China's capital market.
China Life Insurance (Group) Company, headquartered in Beijing, is a large state-owned financial and insurance company.
Its business covers life insurance, property & casualty insurance, pension plans (corporate annuity), asset management, industrial investment and overseas operations.
Minsheng Life Insurance
Minsheng Life Insurance Co., Ltd. headquartered in Beijing was founded in 2002, and it is one of the six national insurers supervised by China Insurance Regulatory Commission.
As of the end of December 2008, Minsheng Life Insurance Co., Ltd. had set up 18 provincial-level branches at 18 provinces and main city, such as Beijing, Zhejiang, Jiangsu, Hebei, Shandong, Fujian, Liaoning, Sichuan, Henan, Shanghai.
They are into Health insurance, Children's insurance, Old-age insurance for individuals and Group life, health and accident insurance.
The other top 3 best insurance companies in China are :
Ping An Insurance
China Taiping
Tianan Insurance
ALSO REFER
List of insurance companies in Canada
List of insurance companies in Illinois
List of workers compensation insurance companies in USA
List of general insurance companies in Singapore
List of supplemental insurance providers in the USA
List of insurance companies in Switzerland