List of healthcare IT companies in USA – Top 10 best healthcare information technology companies in California, New York, Washington, New Jersey, Arizona and Georgia in the USA with contact details and address information.
List of top 10 best healthcare IT companies in USA
Transcend Insights
Transcend Insights provides health care systems, physicians and care teams with the tools they need to improve health outcomes, enhance the patient and physician experience and reduce costs.
At Transcend Insights, they build long-term relationships with clients, a commitment evident by their track record with over 130 leading health care organizations representing 600 hospitals and 20,000 physicians. Their leading physician informaticists, software engineers and implementation specialists collaborate with their customers to improve the health of populations.
From initial point of contact through implementation and follow-up, their highly attentive and dedicated customer success team provides personalized implementation and technical support to ensure that clients receive an exceptional and seamless experience.
Contact details and address: 910 E. Hamilton Avenue, Suite 500, Campbell, CA 95008. Main: + 1 408 426 3150. Sales: + 1 408 426 3160. Support: + 1 877 545 2378. Fax: +1 408 377 3568
EHealth Global Technologies
eHealth Technologies is improving continuity of care for more than half of America's top 100 hospitals and leading HIEs. Their solutions improve, expedite, and provide analytics on the entire patient referral process, streamlining referring physician communication and providing clinicians with any external medical record and image from within their workflow—simply and securely.
eHealth Technologies currently retrieves healthcare information from over 20,000 healthcare providers a month and Indexes and classifies over 125,000 pages per month.
Contact details and address: eHealth Technologies, 250 Thruway Park Drive, West Henrietta, NY -14586. Main: 877-344-8999. Fax: 866-848-1263.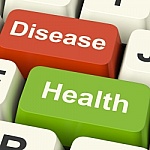 Health Dialog
Health Dialog is a total population healthcare services provider that offers risk-bearing entities, such as health plans, providers, and self-funded employers, an integrated suite of services driven by powerful analytics.
These services include engagement programs, multi-channel health coaching, and shared decision making tools.
They are part of the Rite Aid family, a $26B national retail health organization. Through client partnerships and customized engagements, their dedicated team of healthcare professionals helps clients improve quality of care and reduce healthcare costs while empowering individuals to make informed health and wellness decisions.
Contact details and address: 100 Summer Street, Suite 1400, Boston, MA 02110. 1.617.406.5200
HealthUnity
As an end-to-end interoperability health IT solution provider for medical IT transformation, HealthUnity®offers healthcare software solutions that provides the technology and infrastructure for building clinically integrated networks and health information exchanges (HIEs).
In a HealthUnity network, relevant clinical data seamlessly flows to the relevant end-points based on the business and data-confidentiality rules set by the participating systems and is therefore available when and where needed. This enables the providers to have a complete view of patients' relevant medical records from the entire set of network participants at the point of care.
HealthUnity Corporation was founded in 2004 in Bellevue, Washington as a HIE vendor and continues to grow and meet the new demands of a changing healthcare landscape. With an experienced leadership team well versed in technology, healthcare, and management, HealthUnity's suite of solutions continues to lead the way in medical IT transformation.
Contact details and address: 600 108th Ave NE, Suite 600, Bellevue, WA 98004. Phone: (425) 454-6699. Fax: (425) 454-4499.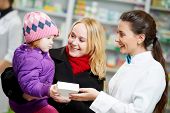 Medinformatix
MedInformatix, Inc. is a leading national IT solutions provider of data and workflow solutions to the healthcare industry. They are an innovator in Radiology Information Systems (RIS) and Electronic Health Records (EHR).
From their home base in Los Angeles, California, they serve a broad range of clients across the country. Whether a client is a single physician, a 14-location cardiology practice, the busiest radiology practice in the country, or one of 15 other clinical or medical specialties, MedInformatix accommodates their needs – and exceeds their expectations.
With the flexibility of their software and the ability to customize the workflow within it, they aim to provide a powerful tool to enhance patient care, while lowering costs and providing significant returns.
Contact details and address: 5777 W. Century Blvd., Suite 1700, Los Angeles, California 90045.  Telephone: 310-348-7367.
Netsmart Technologies
Established in 1968, they are one of the longest standing IT companies in the United States. They continue, to focus on creating technology solutions for healthcare.
Their more than four decades of IT experience for the health and human services communities means they have a track record. They are an established company that, over the years, has witnessed numerous changes in the healthcare ecosystem.
More than 23,000 client organizations, including more than 450,000 care providers and more than 40 state systems, use their solutions to help improve the quality of life for individuals.
Contact details and address: 4950 College Boulevard, Overland Park, KS 66211. Phone: 800.842.1973.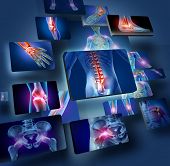 Practice Fusion
Practice Fusion's mission is to connect doctors, patients and data to drive better health and save lives. Founded in 2005, they pioneered an innovative free, cloud-based model for electronic health record (EHR) technology. Having tripled revenue and more than doubled staff in 2013, Practice Fusion is helping transform U.S. healthcare.
Practice Fusion's platform connects the complex ecosystem of medical professionals, patients, labs, billers, imaging centers and life science partners. Healthcare partners connect with their community of medical professionals about services that streamline their daily practice, allowing them to focus on delivering value-based care and drive better patient outcomes.
They work with pharmaceutical partners to market relevant media directly to the physician community inside the EHR and with health partners such as labs to bring connections to their services. As a result, independent medical practices have access to the largest cloud-based EHR in the country at absolutely no cost.
Contact details and address: 650 Townsend Street Suite 500 San Francisco, CA 94103 (415) 346-7700.
Sunquest Information Systems
They develop, deliver and support highly scalable, highly reliable, expert software solutions that fully automate the operations of laboratory and diagnostic processes across the continuum of care.
They are committed to providing comprehensive solutions that deliver quality diagnoses, optimize efficiency, improve patient safety, and respond to a changing market in order to fulfill the business objectives of today's healthcare leaders.
Their solutions are the result of a deeply held belief system: Sunquest makes healthcare smarter and patients safer by bringing highly reliable, timely, and relevant diagnostic information to the point of care.
With more than 30 years of experience, Sunquest continues to be the chosen partner for more than 1,700 laboratories and over 300,000 end users worldwide.
Contact details and address: 250 South Williams Blvd., Tucson, AZ 85711. Main Number: +1 (520) 570-2000. Toll Free: +1 (877) 239-6337.
Vitera Healthcare Solutions
Greenway Health's integrated clinical, financial and administrative information solutions empower providers to improve the health of individuals and whole populations — such as those with chronic conditions or the genetic potential for diseases like diabetes, cancer or Alzheimer's — while reducing costs and improving efficiency and satisfaction.
Greenway's open, integrated electronic health record and practice management system, revenue cycle services, patient portal, mobile and other solutions are used by approximately 80,000 clinicians in 11,000 sites nationwide.
Through the solutions' use in large enterprises, ambulatory clinics, physician practices, retail and worksite clinics, providers are working in partnership with Greenway Health to transform the nation's healthcare system into one that delivers better outcomes and greater value while empowering healthcare consumers to play a more active role in their own health and quality of life.
The growing privately held company has more than 1,700 employees, with headquarters in Carrollton, Georgia and other offices in Florida, Alabama, Texas and Illinois.
Contact details and address: 100 Greenway Blvd., Carrollton, GA 30117. Phone: 877.932.6301
Sales/Marketing: 866.242.3805. Fax: 770.836.3200.
Wellsoft
Wellsoft leadership is actively involved in the Technical Working Groups and Clinical Working Groups of HIMSS Electronic Health Record Association, HITSP, HL7, IHE, EIA, ACEP and ENA.
Wellsoft is an Oracle Partner, Citrix Business Alliance Charter Member, Sentillion Strategic Partner and an HL7 Corporate Member. In addition, Wellsoft works with other 3rd party partners such as Iatric Systems, PEPID, Nuance, RightFax, etc.
With custom software solutions for enterprise-wide or single hospital implementations, Wellsoft is EDIS at its Best.
Contact details and address: Wellsoft Corporation, 27 Worlds Fair Drive, Somerset, NJ 08873. Tel: (800) 597-9909 or (732) 507-7200.
ALSO REFER
List of health insurance companies in the USA
List of health insurance companies in UK
List of health insurance companies in India
List of health insurance companies in Australia