List of general insurance companies in Singapore – Top 25 best insurers for car, health, auto, personal accident, marine, business, life, home, art and fire insurance in Singapore
First list of top 10 best general insurance companies in Singapore
Allianz Insurance Company of Singapore Private Limited
To meet the growing demands and needs of their diverse selection of clients, Allianz Global Corporate & Specialty SE Singapore Branch has a dedicated team of experts to serve business clients with international activities or specialist risk exposures across Asia.
Located at Asia Square, they underpin their commitment to better serving the fast-growing Asian markets and the willingness to deliver best-in-class solutions for local and Asian customers.
The team comprises of highly qualified and experienced individuals with international expertise in the following lines of business: liability, property, energy, engineering, marine, aviation, package & multiline and financial lines, with special expertise in niche products markets such as Directors & Officers (D&O), Professional Indemnity (PI) and Product Recall.
AIG Asia Pacific Private Limited
AIG Asia Pacific Insurance Pte. Ltd., has been serving the Singapore Community since 1953. They are one of the largest General Insurance companies in Singapore offering innovative solutions to the changing needs of individuals and corporate clients.
They are supported by a professional network of Agents, Brokers, Schemes and have Direct capabilities to help service your insurance needs.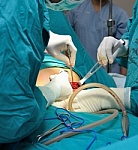 Their range of local and global products provides protection to both individual consumers and commercial clients.  They cover your Auto, Home, Travel, Personal Accident, Professional Liability, Employer Liability, Marine Cargo and Small Business, just to name a few.
Axa Insurance Singapore Private Limited
AXA's mission is to help customers live their lives with more peace of mind by protecting them, their relatives and their property against risks, and by managing their savings and assets.
They are into life, health, car, travel, home, art and personal accident insurance policies.
Federal Insurance Company
Since 1984 Chubb has operated in Singapore as a branch of the Federal Insurance Company, a wholly owned member insurer of the Chubb Group of Insurance Companies. Their broad array of insurance products and related services is geared to the needs of Singapore customers, whether their requirements be local or global.
Their business insurance solutions help companies manage a wide range of risks and exposures encountered in today's business environment.
Chubb is the leading global insurer of fine homes, contents, jewelry, fine arts, antiques, other valuable collections and personal liability.
Liberty Insurance Pte Ltd
Liberty Insurance Singapore is a 100% owned strategic business unit of Liberty Mutual Insurance Group. Headquartered in Boston, Liberty Mutual Insurance Group is a diversified global insurer and the 3rd largest property and casualty insurer in the U.S based on 2013 direct written premium.
Mitsui Sumitomo Insurance (Singapore) Private Limited
MSIG Insurance (Singapore) Pte. Ltd. ("MSIG Singapore"), a member of the MS&AD Insurance Group, is one of Singapore's leading general insurers. With a local presence of over 100 years, MSIG Singapore offers an extensive range of insurance solutions for commercial and personal risk protection, enabling the security and safety of individuals and businesses.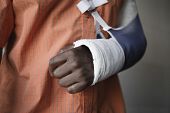 MS&AD Insurance Group was formed in April 2010 from the business integration of the Mitsui Sumitomo Insurance Group Holdings, Inc., Aioi Insurance Co. Ltd., and Nissay Dowa General Insurance Co., Ltd.
Today MS&AD is one of the largest general insurance groups in the world with presence in 39 countries and regions, 14 of which are in Asia. Based in Japan, MS&AD is active in five business domains, namely domestic (Japanese) non-life insurance, domestic (Japanese) life insurance, overseas business, financial services business and risk-related business.
QBE Insurance International Limited
QBE Insurance (International) Ltd has been represented in Singapore for more than a century and is the Republic's oldest registered Australian company.
QBE Insurance (International) Ltd is a member of the QBE Insurance Group, Australia's largest international general insurance and reinsurance group. It is one of the top 20 insurers and reinsurers worldwide. Today, QBE is listed on the Australian Securities Exchange and is headquartered in Sydney. They employ more than 16,000 people in around 40 countries and territories.
Established in 1891, QBE Singapore is a trusted provider of specialist expertise and professional insurance services. Their insurance specialists develop leading-edge products that are client-focused, delivering cover tailored to deal with everything from complex risks to more simple and straightforward insurance needs.
Tokio Marine Asia (Singapore)
Based in Singapore, Tokio Marine Management Services Pte Ltd began providing insurance-related services to Tokio Marine and Fire Insurance Co. Ltd's regional subsidiaries in 1992.
Today TM Asia is an established regional headquarters and intermediate holding company, based at the Tokio Marine Centre in Singapore.
The organisation oversees 14 regional companies in 8 countries, which employ over 5,000 people across the region. This includes 8 P&C Insurance companies, 5 Life Insurance companies and 1 Reinsurance company.
United Overseas Insurance Limited
Established in 1971, UOI is one of the leading local general insurance companies in Singapore.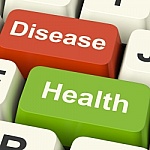 With a range of general and specialised insurance products, they aim to provide risk management solutions for businesses.
Whether you're looking for insurance protection for yourself or your assets, they have a range of insurance products to meet your every needs.
Zurich Insurance (Singapore)
In Singapore, Zurich provides a wide range of insurance offerings. Under its general insurance entity, Zurich Insurance Company Ltd (Singapore Branch) provides risk solutions and general insurance to commercial/corporate customers.
It also offers life insurance solutions for affluent and expatriate individuals and corporate customers through Zurich International Life Limited (Singapore Branch), which was established since 2006.
As part of Zurich's vision to become the best global insurer and increase its regional footprint, they have set up a subsidiary, Zurich Life Insurance (Singapore) Pte. Ltd. (ZLS) in April 2012 to serve the ever-evolving protection and investment needs of Singapore's cosmopolitan population.
The next list of top 15 best general insurance companies in Singapore:
Xl Capital Assurance Incorporated
GlobalHealth Asia Limited
HL Assurance Private Limited (a member of Hong Leong Group)
InterGlobal Insurance Company Limited (Singapore Branch)
SHC Capital Limited
Direct Asia Insurance (Singapore) Private Limited
Ecics Limited
Lion City Run-Off Private Limited
Allied World Assurance Company Ltd
Lloyd's of London C/o Lloyd's of London (Asia) Private Limited
Mayban General Assurance Berhad
Singapore Aviation and General Insurance Company Private Limited
International Medical Insurers Private Limited
Nipponkoa Insurance Company Limited
Overseas Assurance Corporation Ltd
ALSO REFER
List of health insurance companies in the USA
List of health insurance companies in the UK
List of health insurance companies in the UAE
List of health insurance companies in India
List of health insurance companies in Australia
List of insurance companies in Canada
List of insurance companies in Illinois
List of workers compensation insurance companies in USA
List of supplemental insurance providers in the USA