How to get travel insurance for Schengen visa – Check the requirements and cost with the top 10 best companies offering travel insurance for Schengen countries
How to get travel insurance for Schengen visa in India
Schengen refers to the group of 26 European countries that have concurred to facilitate free movement of tourists and citizens among themselves. These countries have eliminated the requirement of multiple visas at their borders. A tourist traveling to a Schengen country, or hopping from one country to another within the Schengen area, hence, needs to apply for just one common visa known as the Schengen Visa. This visa is generally valid for 90 days or less.
Schengen Visa requirements vary from other foreign visa. To apply for such a visa, one needs to compulsorily avail a travel insurance policy that covers the traveler against various trip-related risks. This means that you need to first obtain the Travel Insurance and then apply for the Schengen Visa.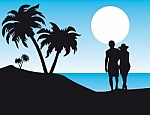 The Schengen-specific travel policy must:
Offer a minimum coverage of 30,000 Euros.
Provide a cover in each of the Schengen member countries.
Reimburse repatriation cost and medical expenses of the tourist.
Fulfill any other norms set by the Schengen country and European Embassy.
Note: The travel insurance premium for a trip to the Schengen area depends upon the duration of your stay abroad.
Travel Insurance to Schengen countries is mandatory for every traveler. A group of 26 European countries fall into the Schengen Agreement, thus eliminating the internal border which controls them.
How to apply for a Schengen Visa
If you intend to visit one of the Schengen countries, then you need to apply at the embassy or consulate of that particular country. In case you wish to visit multiple Schengen countries, then you must apply for a visa at the embassy or consulate of the country which is your primary destination.
Documentation required for different types of Schengen Visa
You will have to procure a visa for the initial entry purpose along with a passport that is valid for three months beyond the planned stay period. In case you wish to visit Schengen territories for a period of 2 weeks, then you must have a passport that is valid for a period of 5 months.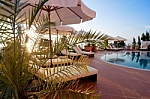 Business:
Invitation from a firm or an authority to attend meetings, conference or events connected with trade, industry or work. Also, other documents which show the existence of trade relations or relations for work purposes and entry tickets to the events.
Tourism or general visit:
Invitation from the host if staying with one or supporting document from the establishment providing lodging or any other appropriate document indicating the type of accommodation envisaged.
In the case of transit, tickets for onward destination are required.
Study or training:
Certificate of enrolment at a teaching institute for the purposes of attending vocational or theoretical course in the framework of basic and further training.
Medical reasons:
An official document from a medical institution confirming necessity for medical care in that institution and proof of sufficient medical funding to pay for the medical treatment.
Official delegations:
A letter issued by an authority of the third country confirming that the applicant is a member of the official delegation to a Schengen State to participate in meetings, consultations, negotiations or exchange programmes, along with a copy of the official invitation.
Travel Insurance is mandatory 
While applying for a Schengen Visa, it is mandatory to produce a copy of health insurance. The insurance company must have a physical office in the Schengen territory. The insurance policy must be valid for the entire duration of stay. The minimum coverage of the policy has to be Euro 30,000/-.
International Travel Insurance policies can be chosen depending on the kind of travel routine and the coverage can differ as per the age.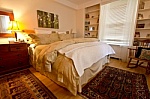 The top 8 best general insurance companies in India providing International travel Insurance for Schengen Visa includes:
ICICI Lombard General Insurance Company Limited
Bajaj Allianz General Insurance Company Limited
Bharti AXA General Insurance Company Limited
HDFC ERGO General Insurance Company Limited
TATA AIG General Insurance Company Limited
Reliance General Insurance Company limited
Royal Sundaram Alliance Insurance Company Limited
Cholamandalam MS General Insurance Company Limited
What are the key benefits of getting a Schengen Travel Insurance ?
Financial Recovery for Medical Expenses
Accidents and illnesses can happen any time. If you fall sick on your trip abroad or have an accident that might require hospitalization, then your travel insurance is there to take care of the costly medical treatments in Schengen countries. With travel medical insurance, you can get reimbursement for medical expenses. This includes emergency surgery, diagnostic tests and medical aid suggested by the physician abroad. Additionally, travel insurance also covers personal accident. However, you should keep in mind the exclusions of the travel insurance policy. For example: many travel insurance plans do not cover pre-existing medical conditions.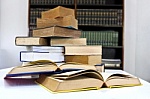 Protection against Trip Cancellation
One of the most important benefits of Schengen Travel insurance is that you get protection against trip cancellation or curtailment. There are many unexpected circumstances that can lead to your travel being cut short. In such as case, you can lose a substantial amount of money. Travel insurance provides compensation for these losses.
Coverage against Unforeseen Losses: Loss of Baggage/Delay of Baggage/ Loss of Passport
There are many things that can go wrong when you are traveling to a foreign country. Loss of baggage or passport are some unforeseen circumstances that can leave you stranded. With Schengen travel insurance, you get coverage for loss of checked-in baggage, loss of travel documents such as passport and visa, as well as cover for delay of checked-in baggage including reimbursement for purchase of clothes and toiletries when the delay is more than 12 hours.
Apart from the above-mentioned benefits, travel insurance also offers travel assistance and 24-hours helpline to help you deal with unfavorable situations while traveling to Schengen countries.
The travel insurance policies may differ in terms of coverage. This is why it is necessary to read the fine print to ensure that the travel insurance policy you choose covers the things you want. Also, you should check whether there is provision for extension of travel insurance in case you need to extend the travel duration. You need to select a travel plan that is not only comprehensive but also fits into your budget. It should be easy to buy the policy and the company should also offer hassle-free claim settlement.
ALSO REFER
List of general insurance companies in India
List of health insurance companies in India
List of life insurance companies in India
Best car insurance policies in India
Student Overseas policies in India