Best Critical Illness Policy in India – Compare the top 5 best critical illness plans and buy the insurance policy online.
Top 5 best critical illness policies in India
Reliance Critical Illness Policy
What it covers:
The Reliance Critical Illness Policy provides for a lumpsum benefit on the diagnosis of the following Critical Illnesses or performance of any of the mentioned Surgeries.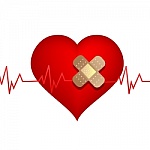 Category I – Life Threatening
Cancer.
Major Organ Transplant.
Multiple Sclerosis.
Third Degree Burns.
Aorta Graft Surgery.
Category II – Lifestyle Disabling
Heart Valve Replacement or repair.
Coma (persisting more than 30 days).
Quadriplegia (persisting more than 60 days post diagnosis without any significant recovery).
Total Blindness.
End Stage Renal Disease (not involving transplant).
The benefit payment under the Policy is paid on survival for more than 30 days post diagnosis of the critical illness. This is valid except in case of Quadriplegia where the benefit is paid after 60 days.
HDFC Ergo Critical Illness Policy
If you opt for HDFC ERGO's critical illness policy, you know you have the perfect insurance required to cover the high expenses that come along.
Make sure you make no compromises when it comes to medical treatment and get the best medical insurance for you and your family.
Forget about the hassles and worries that used to come with claims processes and insurance coverage. HDFC ERGO's critical illness policy ensures that you get quick and efficient service without delays.
The key benefits include:
A unique Critical Illness Insurance Plan that provides a Lump Sum Benefit amount on first diagnosis after a 30 Day Survival period for any one of the 8 Critical Illnesses covered under the plan.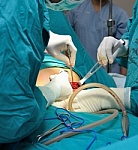 The plan excludes:
Any treatment arising from pregnancy (including voluntary termination), miscarriage, maternity or birth (including caesarean section).
Any participation or involvement in naval, military or air force operation, racing, diving, aviation, scuda diving, parachuting, hang-gliding, rock or mountain climbing.
IIFCO Tokio Critical Illness Policy
The ailments which are covered under this Policy are cancer, renal failure, coronary artery diseases requiring bypass surgery, major organ transplant, paralytic cerebral stroke as well as accidental injuries resulting in loss of limbs.
Some of the important exclusions under the policy are as follows:
Treatment pertaining to pre-existing diseases.
Any medical treatment due to a disease during the first 120 days of commencement of cover.
Any expense for treatment related to Human T-Cell Lymphotropic Viruses Type II (HTLV-III) or Lymphadinopathy Associated Viruses (LAV) or their mutant derivatives or variations, any syndrome or condition of a similar kind referred to as AIDS.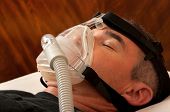 Apollo Munich's Optima Vital
Critical illnesses are always associated with an increased cost of treatment along with a long and expensive recovery process. This financial burden needs to be supported by a special financial protection plan.
Optima Vital is their unique Critical Illness insurance policy that protects you financially in the event of any of the listed critical illnesses occurring.
Plan Benefits include:
Optima Vital Insurance pays you a lump sum amount for the identified critical illness, medical events or surgical procedures. This amount is payable on confirmed diagnosis with defined severity of the illness or the date of undergoing specified surgery in respect of that Critical Illness and the insured surviving the defined survival period.
Other Benefits
E-opinion – On request of the Insured person diagnosed with a crticial illness, they arrange for a second opinion from a medical practitioner selected by the insured person from their panel. This benefit can be availed once in a policy year.
Portability – If you are insured with some other company's health insurance and you want to shift to them on renewal, you can. Their Portability Policy is customer friendly and aims to achieve the transfer of most of the accrued benefits and makes due allowances for waiting periods etc.
Tax Benefit – With the Critical Illness Insurance Plan you can currently avail tax benefits for the premium amount under Section 80D of the Income Tax Act. (Tax benefits are subject to changes in Tax Laws).
Sum Insured Enhancement – Sum Insured can be enhanced only at the time of renewal subject to no claim have been lodged/ paid under the policy. If the insured increases the sum insured the case shall be subject to medicals. In case of increase in the sum insured waiting period will apply afresh in relation to the amount by which the sum insured has been enhanced. However, the quantum of increase shall be at the discretion of the company.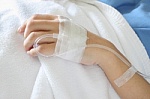 Max Bupa's Critical Illness Mediclaim policy
The policy covers 20 Critical Illness including Cancer of Specified Severity, First Heart Attack of Specified Severity, Open Chest CABG, Open Heart Replacement or Repair of Heart Valves, Coma of Specified Severity, Kidney Failure Requiring Regular Dialysis, Stroke Resulting in Permanent Symptoms and Major Organ/Bone Marrow Transplant.
The other illnesses covered are Permanent Paralysis of Limbs, Motor Neurone Disease with Permanent Symptoms, Multiple Sclerosis Persisting Symptoms,  Aplastic Anaemia, Bacterial Meningitis, Loss of Speech, End Stage Liver Disease, Deafness, End-stage Lung Disease, Fulminant Viral Hepatitis, Major Burns and Muscular Dystrophy.
No cashless facility is available for this product. All claims are adjudicated after the occurrence of the event and further submission of documents by the Insured Person. Benefits are be paid out in line with the coverage in the plan and irrespective of the actual costs incurred by the Insured Person.
RELATED TOPICS
Best health insurance policy in India for family
Best health insurance plans for senior citizens in India
Best international student health insurance plans
Best international travel insurance plans in india