Best family floater health insurance plan in India – List of top 6 policies for families in India who want to choose the best health insurance plan.
List of top 6 best family floater health insurance plans in India
Max Bupa's – Family floater
The Family Floater health insurance plan is affordable & comprehensive, designed keeping in mind the nuclear family which includes you, your spouse and upto 4 children.
Some of the key benefits include:
Direct claim settlement, cashless facility, and assured plan renewal for life.
Reimbursement of  medical expenses incurred due to illness up to 30 days period immediately before you get admitted to a hospital and 60 days immediately after you get discharged from a Hospital.
Note also that
You will not be covered for treatment during the first 30 days of the policy, unless the treatment needed is a result of an Accident or emergency. This waiting period does not apply for renewal Policy.
Tax breaks 
You can avail a tax benefit available under Section 80D of the Income Tax Act 1961 by buying a health insurance policy.
Every taxpayer can avail an annual deduction of Rs. 15,000 from his/her taxable income for health insurance premium for self and dependants. For senior citizens, this amount is Rs. 20,000.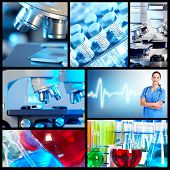 ICICI Lombard's Complete Health Insurance – iHealth Plan
The plan ensures that you and your family are secure against untimely health conditions.
Also it suits your budget because there are options to choose your medical plan, premiums and policy accordingly.
Some of the key benefits include:
Coverage up to Rs. 10 Lac with multiple sum insured options.
Get policy renewal facility for life time.
No Maximum Entry Age to avail this policy.
No medical test required for policy holders below 46 years of age.
What is covered in this health policy ?
Medical expenses incurred as an inpatient during hospitalisation for more than 24 hours, including room charges, doctor/ surgeon's fee, medicines bills, etc.
Medical expenses incurred 30 days prior and 60 days post hospitalisation. Day Care expenses incurred on named advanced technological surgeries and procedures requiring less than 24 hours of hospitalisation.
Family Health Optima from Star Health
It is a health insurance plan that gives protection for the entire family on the payment of a single premium under a single sum insured.
The sum insured floats among the family members insured.
The family includes the proposer, spouse, dependent children upto 25 years (those who are economically dependent on their parents).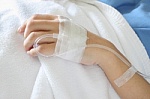 Some of the key benefits include:
Emergency ambulance charges up-to a sum of Rs. 750/- per hospitalization and overall limit of Rs. 1,500/- per policy period for transportation of the insured person.
Persons above 50 years may be required to undergo pre-acceptance medical screening at the Company nominated centers.Cost of which is borne by the Company at present.
Hospitalisation Cover Protects the insured for in patient hospitalisation expenses for a minimum of 24 hrs. These expenses include room rent,nursing and boarding charges as per policy condition.
Bajaj Allianz's Health Guard policy – Family Floater Option
In these times of rising medical costs, Bajaj Allianz's Health Guard- Family Floater Option is the perfect health protection for you and your family. It takes care of the expensive medical treatment incurred during hospitalization resulting from serious illness or accident.
Protect your family with the Bajaj Allianz Health Guard Family Floater option. This all-round health insurance policy covers you and your family against medical expenses such as hospitalization, doctor's consultation, diagnostic tests, medicines, ambulance, etc. Now you never have to worry about running out of cash when it comes to your family's treatment.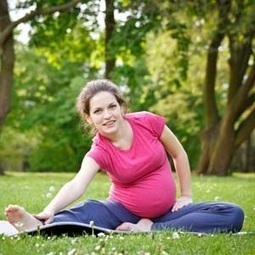 The key features include:
Medical Expenses during hospitalisation: They will pay the medical expenses, which are the reasonable charges that you necessarily incur on the advice of a Doctor, as an in-patient in a Hospital for accommodation; Boarding Expenses including patients diet as provided by the hospital/ nursing home ; nursing care; the attention of medically qualified staff; undergoing medically necessary procedures; medical consumables.
Emergency Ambulance Charges: If a claim is accepted, they will also pay the reasonable cost to a maximum of Rs 1000 per valid hospitalization claim for transferring you / your family members named in the schedule to or between Hospitals in the hospital's ambulance or in an ambulance provided by any ambulance service provider.
HDFC Ergo's Health Suraksha plan – Family Floater Option
HDFC ERGO provides a comprehensive health insurance plan fitting well in everyone's budget. The Health Suraksha plan from HDFC ERGO provides cover for in-patient treatment costs, pre-hospitalization and post-hospitalization expenses, and such other major expenses. With Health Suraksha Plan, be rest assured of no sub-limits on the hospital room rents, hospital charges, diseases and doctor fees.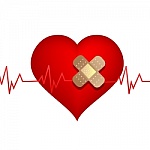 Key Highlights of HDFC ERGO's Health Suraksha Plan
Optimized health insurance plans at affordable rates
Option to choose Individual or Family Floater Health Insurance
Choose a health insurance plan from either an annual policy or a two year policy
Get a Cumulative Bonus on completion of every claimless year
Get Health Check-up expenses reimbursed on completion of 4 claimless years.
Key exclusions include:
A Waiting Period of 30 days for claims
A Waiting Period of 2 years for Particular Diseases and Treatments like surgery on tonsils and sinuses, internal tumors, cysts etc.
Pre-existing conditions not covered until insured is covered for 48 months
War or any sort of armed conflicts
Breach of any law with an intent of crime
Suicide attempts/ Suicide, injuries due to an act of self-destruction or self-inflicted injury.
Royal Sundaram's Family Good Health Insurance plan
Family Good Health is a comprehensive Health Insurance Plan designed to offer complete protection to you and your family against sudden illness, accidents and unexpected hospitalization. Family Good Health is offered as a Family Floater Plan.
Cover yourself, your spouse, your dependent children above the age of 91 days up to 21 years and dependent parents up to the age of 50 years without documentation, up to 65 years with documentation. Renewals are accepted life long.
You can buy this plan for 1 year or for 2 years and choose a Sum Insured option between Rs 2 lakhs, Rs 3 lakhs and Rs 4 lakhs.
This health insurance plan gives you the flexibility to get cover for self, spouse, parents and children. You can cover yourself and your family members under a single plan. The Sum Insured is floater among family members for Floater plan and individual sum insured for Individual Plan.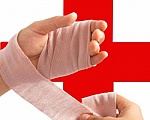 What is covered ?
Pre-hospitalization Expenses covered for 30 days prior to date of admission in a hospital.
In-patient hospitalization while being admitted into a hospital for a minimum period of 24 hours.
Post-hospitalization Expenses incurred within a period of 60 days after date of discharge.
Day Care Procedures that requires less than 24 hours of hospitalization.
Get Accident coverage from the day the policy is commenced.
Pre-existing disease  covered after 48 months.
RELATED TOPICS
Best health insurance plans for senior citizens in India
Best critical illness policy in India
Best international student health insurance plans
Best international travel insurance plans in India