How to store food in fridge – Six tips and tricks to save your time and money
Divide into more compartments 
If you're buying chicken and fish in bulk, as soon as you reach home, divide the big packs into smaller portions and put each one in a Ziploc bag.
Add your favourite spices or marinade and then freeze'em so you have a quick healthy protein source that just needs to be grilled, baked or stir fried.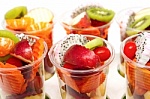 How to keep eatables fresh for a longer time
Don't just chuck everything you buy into the fridge. Tomatoes, pumpkins and citrus are better off sitting on a cool counter top for a few days instead of being blasted with cold temperatures.
Never wash vegetables before storing either, just keep them in a loosely rolled plastic bag. Or smear a bit of oil on the surface to keep them from going bad quickly.
How to rescue leftovers
Got rice that came with your Chinese take-outs? Microwave it with a little water and butter to bring it back to life. Leftover veggies? Add a couple tablespoons of water before reheating them.
Stale bread or biscuits? Scatter them on a baking sheet, sprinkle with a little water and reheat in the oven at 175°C until warm and crispy.
 Learn to make savory ice cubes
Instead of drinking the red wine left over from last Christmas, pour some into an ice cube tray and freeze until you need it say to spike a sauce or gravy.
You can do the same thing with fresh juice, pasta sauce, gravy, even broths and vegetable stock.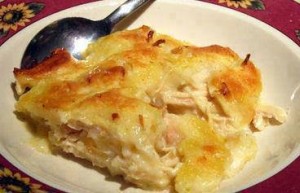 What are the things to keep handy always
Whole oats (use in place of bread crumbs), in say, meatballs, for extra fiber and vitamins);
Cooked beans (chole, rajma) in the fridge;
Whole grain rotis – to make wraps, bake them for crispy taco shells, or cut them in pieces for "home-made" pita chips;
and low fat hung curd or sour cream (it's high in calcium and can be used in everything from dips and salads to entrees even lean desserts).
How to store food in fridge safely so that it does not spoil
To keep your groceries from spoiling in the summer heat, get them home and into the refrigerator fast.
No perishable foods should stay out for more than one hour in heat higher than 30°C a temperature your ca can reach quickly in the summer.
If you've got several errands to run, bring along a cooler and some ice or ice packs to keep your purchases cold on the way home.