List of best coffee brands in the world – Top 25 best coffee companies worldwide in the USA, UK, Austria, Belgium, India, Germany, Australia, Croatia, Italy, Switzerland and Canada. These include top coffee shops and roasters who are also producers and retailers worldwide owning subsidiary brands. 
First list of top 10 best coffee brands in the world
Tim Hortons
The Tim Hortons chain was founded in 1964 in Hamilton, Ontario.  The chain's focus on top quality, always fresh product, value, great service and community leadership has allowed it to grow into the largest quick service restaurant chain in Canada specializing in always fresh coffee, baked goods and homestyle lunches.
The first Tim Hortons restaurants offered only two products – coffee and donuts.
The chain's biggest drawing card remains its legendary Tim Hortons coffee.  The special blend is also available in cans, as are Tim Hortons hot chocolate and English Toffee and French Vanilla cappuccinos, so guests can also enjoy these great tasting products at home.
In addition to their regular stand alone restaurants, Tim Hortons locations can also be found in shopping malls, highway outlets, universities and hospitals, providing prominent visibility for the chain.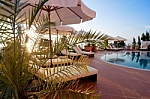 Starbucks
From the beginning, Starbucks set out to be a different kind of company. One that not only celebrated coffee and the rich tradition, but that also brought a feeling of connection.
They are not just passionate purveyors of coffee, but everything else that goes with a full and rewarding coffeehouse experience.
They also offer a selection of premium teas, fine pastries and other delectable treats to please the taste buds. And the music you hear in store is chosen for its artistry and appeal.
It's not unusual to see people coming to Starbucks to chat, meet up or even work.
To say Starbucks purchases and roasts high-quality whole bean coffees is very true.
Nestlé
It is the world's leading Nutrition, Health and Wellness company.
NESCAFÉ® CLÁSICO™ is the leading coffee for Latinos in the U.S. It is 100% pure coffee, made from a blend of selected coffee beans, carefully roasted to capture its full flavor and aroma.
NESCAFÉ® CLÁSICO™ has a unique taste and is a familiar "cafecito" that Latino consumers know and love from home.
Droga Kolinska
Droga Kolinska brings selected assortment of food to the market, namely, coffee, natural mineral and spring water, soft drinks, sweet and salted snacks and spreads and children's food.
From mid 2010 Droga Kolinska is a part of the Atlantic Grupa  group as its fifth division.
Atlantic Grupa is one of the largest regional food industries with the well known brands such as Argeta, Barcaffe, Cedevita, Grand Kafa, Najlepše želje, Smoki etc.
It is the leading European producer of sports food with the well-known Multipowerbrand and the largest regional producer of food supplements with Dietpharm brand.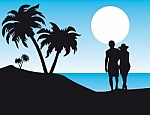 Tully's Coffee
Since they opened their first store in 1992, Tully's Coffee has been focused on serving handcrafted coffees that truly stand apart from the rest.
Now the last independent Seattle-pedigreed coffee company in the world, they look forward to sharing their passion for small-batch roasted specialty coffee with every customer who walks through their door.
Their neighborhood stores have an amazing ability to bring people together. Perhaps it's the welcoming aroma of fresh-roasted, just-brewed coffee.
Maybe it's the warm greeting and expert advice you'll get from their highly skilled baristas. Or it could be the comfortable atmosphere and lively hum of laughter and conversation.
Gloria Jean's Coffees
Gloria Jean's Coffees was founded in Australia more than fifteen years ago with the ambition to serve the best coffee in the country.
They currently have more than 400 coffee houses and presence in every Australian state and territory.
Gloria Jean's Coffees is committed to building a unified family who consistently serve the highest quality coffee and provide outstanding and personalised service in a vibrant store atmosphere.
Bewley's
They are Ireland's Leading Coffee & Tea Company. Every year more than 600 million cups of their fabulous teas and coffees are enjoyed worldwide, inspiring endless conversations and enriching countless lives.
From their adventurous beginnings in the nineteenth century, Bewley's has grown to become the largest and most recognised tea and fresh coffee brand in Ireland.
Over 4,000 hotels, restaurants and cafes in Ireland proudly serve Bewley's tea and coffee and you'll find Bewley's teas and coffees in supermarkets and convenience stores around the country, with the result that about one out of every two fresh coffees served in Ireland is a Bewley's coffee.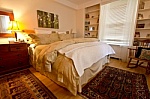 Van Houtte
Since 1919, Van Houtte has been a coffee pioneer, perfecting roasting methods and guiding bean lovers in the discovery of great coffees.
With the widest range of premium coffees, Van Houtte has become the number one premium coffee brand in Canada.
They also proudly claim the largest office coffee network across North America, thanks to the state-of-the-art equipment they manufacture and distribute.
In homes, workplaces and through their design-forward café-bistros and coffee bars located in stores, restaurants, hotels, colleges and elsewhere, Van Houtte is proud to offer superior-tasting coffee.
Brown Bear
Brown Bear was born, quite simply out of a genuine love for coffee and they wanted to make sure that the rest of the world could enjoy it too.
All of Brown Bear's coffee beans are sourced ethically from reliable, sustainable supplies around the world – South America, Africa, Asia and beyond.
Brown Bear coffee is roasted by the best in the business, bringing out the ultimate flavour from their beans. This expertise makes for great tasting coffee.
Melitta
Melitta USA, headquartered in Clearwater, Florida, is part of the privately held Melitta Group of Minden, Germany.
Melitta USA is responsible for the sales and marketing of Melitta coffee filters, coffee and non-electric coffee systems in the USA. This distribution is to all retail channels in the USA.
Melitta's North American manufacturing operations are geographically dispersed. Their coffee roastery is located in Cherry Hill, New Jersey.
They have been roasting coffee in this location for more than 40 years. Melitta's coffee filters are manufactured in Clearwater, Florida.  Melitta electrics and accessories are manufactured, marketed and distributed under a licensing agreement.
Worldwide, the Melitta Group manufactures and markets under the Melitta brand name, the full range of coffee preparation products for which the company is best known.
Next list of top 15 best coffee brands in the world
Alterra Coffee Roasters
Thou Mayest Coffee Roasters
Bridgehead Coffee
Keurig Green Mountain
Tchibo
Miko Coffee
Baristas
Julius Meinl
Café Bom Dia
Lion Coffee
Coffee Beanery
Dulce Café
Maxwell House
Café Coffee Day
Illy
Final list of top 25 best coffee brands in the world
Cafeciteaux Coffee Roasters
Mikel Coffee Company
Colectivo Coffee Roasters
Indian Coffee House
Kraft Foods
Diedrich CoffeeCaffè Martella
Juan Valdez Cafe
Caffè Nero
The J.M. Smucker Company
Franck
Lavazza
Peet's Coffee & Tea
Strauss
Caffé Vita Coffee Roasting Company
Red Diamond
Caribou Coffee
Dallmayr
Aroma Espresso Bar
Taylor's Coffee
Café Britt
Black Ivory coffee
Coffeeshop Company
An Giang Coffee
Costa Coffee
Barcaffe
ALSO REFER
List of biotech companies in the USA
List of biotech companies in India
List of biotech companies in UK
List of agricultural companies in the USA
List of agricultural companies in Australia
List of agricultural companies in Canada