List of agricultural companies in the USA – Top 25 best agri companies in the USA includes the biggest agribusiness companies based in California, Minnesota, Missouri and Delaware in the US.
First list of top 10 best agricultural companies in the USA
Cargill
Cargill in the United States of America (USA) is headquartered just outside of Minneapolis, Minnesota.
Since the first grain storage facility began operations on the American frontier in 1865, Cargill businesses in the USA have grown to include risk management and financial solutions, animal nutrition, farm services, salt, energy, sweeteners and more.
Cargill provides food, agriculture, financial and industrial products and services to the world. Together with farmers, customers, governments and communities, they help people thrive by applying their insights and 150 years of experience.
They have 152,000 employees in 67 countries who are committed to feeding the world in a responsible way, reducing environmental impact and improving communities.
Monsanto
Monsanto is a sustainable agriculture company. They deliver agricultural products that support farmers all around the world.
They are focused on empowering farmers—large and small—to produce more from their land while conserving more of the world's natural resources such as water and energy. They do this with their leading seed brands in crops like corn, cotton, oilseeds and fruits and vegetables.
They also produce leading in-the-seed trait technologies for farmers, which are aimed at protecting their yield, supporting their on-farm efficiency and reducing their on-farm costs.
In addition to seeds and traits business, they also manufacture Roundup® and other herbicides used by farmers, consumers and lawn-and-garden professionals.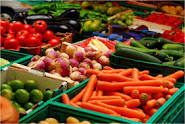 Allen Family Foods
Allen Harim was born in 2011 with the acquisition of Allen Family Foods, a highly respected Delmarva chicken company established in 1919.
The company has deep roots on Delmarva and the Mid-Atlantic.  With nearly 100 years of experience, they operate poultry processing facilities in Harbeson, DE & Cordova, MD.; breeding operations in Liberty, NC; hatcheries in Dagsboro & Seaford, DE, and feed mill & corporate offices, also in Seaford.
They have more than 1,600 employees, over 200 independent growers and 25 company-owned farms
Horizon Organic
More than 20 years ago, their founders helped pioneer the organic dairy movement and became the first company to supply organic milk nationwide.
They realized early on the responsibility that comes with producing food for America's families, and their commitment to the organic movement and values like health, community and environmental stewardship has never wavered.
Chiquita Brands International
Chiquita is a leading global company with 20,000 employees across 70 countries.
They are passionate about their nutritious, high-quality fresh and value-added food products – from energy-rich bananas, blends of convenient green salads and other fruits to healthy snacking products.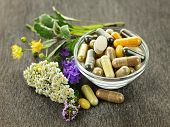 Seaboard Corporation
Seaboard Corporation is a unique company with a rich history dating back more than 90 years. Although the company has evolved over time through acquisitions, partnerships and internal growth, its roots are in grain and agriculturally derived products.
Seaboard Corporation employs more than 23,000 people worldwide at their subsidiaries and affiliates.
Seaboard Corporation, its subsidiaries and affiliates, strictly adhere to the principles of fairness and ethical conduct. They are committed to the highest standards of personal and professional conduct.
Continental Grain Companies
Continental Grain Company is dedicated to working with its existing agricultural businesses pursuing strategic opportunities in protein-based businesses while taking advantage of new investment opportunities.
Established in 1813 as a grain trading firm based in what is now known as Arlon, Belgium, Continental Grain Company grew to become one of the largest privately held companies in the world. Through its diversified operations and investment activities, Continental Grain Company builds long-term value in partnership with exceptional management teams.
The Company's goal is to attain financial success in ways that reflect favorably upon its employees and business partners. With a rich entrepreneurial legacy and significant permanent capital, Continental Grain Company continues to seek new global growth opportunities across multiple industries through its investment group, Arlon.
Del Monte Foods
The Del Monte name has been synonymous with premium foods since its debut in 1886. For generations, the company has proudly earned their reputation with a series of innovations and a singular dedication to quality.
Today that commitment to quality is deeply embedded in their culture. At Del Monte, they always strive to cultivate the best garden quality vegetables, fruits, and tomatoes to help you and your family live a life full of vitality and enjoyment.
Willamette Valley Fruit Company
Willamette Valley Pie Company was started in 1999 by the Gerald Roth family, who has been growing berries locally in Salem for three generations.
What began in 1999 as a small cannery-style operation in a backyard warehouse has quickly turned into WVFC being one of the Northwest's leading processors of high-quality berry products.
WVFC is a family-owned business, not a cooperative, but they work closely with an additional 20-30 local growers each year in order to supply all of their markets.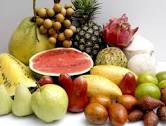 Hollandia Produce
Hollandia Produce LLC. is a multi-faceted agricultural concern specializing in greenhouse-grown vegetables. A California Corporation family owned and operated, Hollandia is located in Carpinteria, California, just south of Santa Barbara. In 2011 the company celebrated 41 years in business.
All of their vegetable products are produced hydroponically in state-of-the-art greenhouses where they control light, temperature, humidity, and nutrients. By controlling these factors they can increase yields, shorten crop times and produce a uniquely uniform high-quality product on a year-round basis.
This provides an important marketing advantage when inclement weather conditions can adversely affect quality, availability, and price of field-grown products. Advanced integrated pest management techniques allow them to control harmful insect damage on the vegetables without the use of conventional pesticides or fungicides. In fact they use the same NOP and OMRI pest control techniques organic growers use.
The next list of top 15 best agri companies in the US contains the names of some of the biggest agricultural companies
Dow AgroSciences
Freight Farms
JBS S.A.
HRG Group
Empire Kosher
Premium Standard Farms
Wish Farms
Zeeland Farm Services
Riceland Foods
Seminis
DNA Plant Technology
The Andersons
Seneca Foods
Farm Fresh To You
DuPont Pioneer
Final list of top 50 best agricultural companies in the USA is as follows:
Gold Kist
Creekstone Farms Premium Beef
Daxcon
DeKalb Genetics Corporation
Golden Harvest Seeds
Breck's
Growmark
John Deere
Gurney's Seed and Nursery Company
Hatfield Quality Meats
Jackson & Perkins
Kioti
The Lacassane Company
Lansing Trade Group, LLC
Maui Pineapple Company
Southern Exposure Seed Exchange
Morris & Company
Mycogen Seeds
New Holland Machine Company
Obery Farms
Mendel Biotechnology, Inc.
Oliver Farm Equipment Company
Perdue Farms
Pero Family Farms Food Company
Pilgrim's Pride
DiGiorgio Corporation
Armour and Company
Herakles Farms
Bascom Maple Farms, Inc.
Burpee Seeds
Cavendish Farms
Dole Food Company
Plant Delights Nursery
RiceTec
Rogers Orchards
Sage Fruit Company
Simplot
SK Foods
Spring Hill Nurseries
Ag-Chem Equipment
Stemilt Growers
SureHarvest
Titan Machinery
Tyson Foods
Vermeer Company
Vital Farms
West Liberty Foods
Fredericksburg Farmers Cooperative
Tree Top, Inc
Kinze Manufacturing, Inc.
ALSO REFER
List of agricultural companies in India