List of agricultural companies in India – Top 10 best agriculture seeds, insurance, pesticides, machinery, input, trading and biotech companies in India.
List of top 10 best agricultural companies in India
StarAgri Warehousing and Collateral Management Limited
StarAgri is one of Asia's leading post harvest solutions companies, focused on empowering farmers.
They help farming communities to protect their produce and reduce post harvest losses to increase food availability without placing additional burden on the environment.
With a pan-India network of 800+ warehouses across 16 states and over 1.5 million tonnes of warehousing capacity, StarAgri caters to customers ranging from banks to international bulk commodity buyers, food, health & FMCG companies and commodity exchanges.
They deliver integrated post harvest solutions including warehousing, collateral financing, procurement and value-added services to enhance efficiency across the entire food supply chain.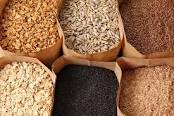 Godrej Agrovet
Godrej Agrovet Limited (GAVL) is a diversified agribusiness company dedicated to improving the productivity of Indian farmers by innovating products and services that sustainably increase crop and livestock yields.
The Animal Feed business is India's largest, producing over 1 million tons annually of high-quality feed and cutting-edge nutrition products for dairy cattle, poultry & aquaculture. GAVL has also entered Bangladesh through a JV with the ACI Group, where it is rapidly becoming a key player in animal feed and poultry breeding.
The Oil Palm Plantation business has over 51000 hectares of smallholder cultivation across AP, Goa, Gujarat, Orissa, TN, Karnataka and Maharashtra. With potential cultivation of 200,000+ hectares, Godrej Agrovet is positioned to significantly reduce India's crippling dependence on imported edible oil.
The Agri-Inputs business is a niche player in innovative agrochemicals, with strong market share in plant growth promoters, soil conditioners, and cotton herbicides. The Poultry business, best known for the two brands Real Good Chicken and Yummiez, is now a JV with Tyson Foods.
Godrej Agrovet has 46 manufacturing facilities across India, a network of ~10,000 rural distributors/dealers, and over 2250 employees.
Jain Irrigation Systems
Jain Irrigation Systems Ltd. (JISL) derives its name from the pioneering work it did for the Micro Irrigation Industry in India. However, there is more to Jain Irrigation than Irrigation.
The Corporation has multi product industrial profile and manufacturers of Drip and Sprinkler Irrigation Systems and Components; Processed Fruits (Purees, Concentrates & Juices); Tissue Culture, Hybrid & Grafted Plants; Greenhouses, Poly and Shade Houses; Bio-fertilizers and other agricultural inputs since last 27 years.
They render consultancy for complete or partial project planning and implementation e.g. Watershed or Wasteland and / or Crop Selection and Rotation.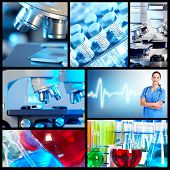 V H Group
The V H Group is an Indian company with interests in poultry, processed food, animal vaccines and pharmaceuticals.
The V H Group has its headquarters in Pune, and has offices in London, Morocco, Switzerland, Syria, South Africa,Brazil, Moscow, UAE, Singapore, Bangladesh, Vietnam, Indonesia and The Philippines.
The Group has production plants in India, Vietnam, Bangladesh and Switzerland, and exports to 42 countries across the world.
National Agricultural Cooperative Marketing Federation of India
This is an apex organization of marketing cooperatives for agricultural produce in India, under Ministry of Agriculture, Government of India.
It was founded in October 1958 to promote the trade of agricultural produce and forest resources across the nation.
Agriculture Insurance Company of India
Agriculture Insurance Company of India Limited (AIC) has been formed at the behest of Government of India to subserve the needs of farmers better and to move towards a sustainable actuarial regime.
AIC has taken over the implementation of National Agricultural Insurance Scheme (NAIS) which, until FY 2002-03 was implemented by General Insurance Corporation of India.
In addition, AIC also transacts other insurance businesses directly or indirectly concerning agriculture and its allied activities.
Nuziveedu Seeds
Nuziveedu Seeds is an Indian agribusiness company which notably markets seeds. Nuziveedu Seeds Ltd is acknowledged as India 's largest hybrid seed company.
Nuziveedu Seeds Ltd is the Largest Bt cotton seed company in India which develops, produces, and markets hybrid and varietal seed products. It is the flagship company of the NSL Group which is a multimillion (in INR) conglomerate with interests in power, textiles, retailing, sugar and infrastructure.
In addition to conventional breeding programmes, Nuziveedu Seeds depends heavily on biotechnology to improve the quality of seeds it produces. Today the farming community considers, Nuziveedu Seeds amongst the most trusted seed companies in India owing to its intensive and rigorous research and development (R & D) efforts, coupled with its stringent quality control processes.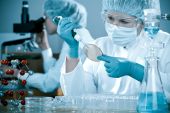 Perigreen
Perigreen is a new generation Socio Entrepreneurial Initiative with a vision of Sustainable Green development by promotion of Eco themes through continued Pro Social Business Innovations, integrating Environmental protection and Natural Resource Management.
Perigreen is a Green/ Eco concept implementation organization that contributes to a greener world through its Eco sustainable solutions in the areas of Food / Agriculture, Alternative Energy, Agri business, Eco Realty, Infrastructure, Rural development, Leisure and wellness and other green biz adaptations.
Tractors and Farm Equipment Limited
(TAFE), is an Indian tractor major incorporated in 1960 at Chennai.
The third-largest tractor manufacturer in the world and the second largest in India by volumes, TAFE wields 25% market share of the Indian tractor industry with a sale of over 170,000 tractors (domestic and international) annually.
Goatgyan
Goatgyan' is a modern goat farming consultancy which is operated from New Delhi, India.
They work for the welfare of the goat farming sector and want to consolidate the supply chain by providing wholesome knowledge of goat farming and marketing.
ALSO REFER
List of pharmaceutical companies in India
List of pharmaceutical companies in USA
List of pharmaceutical companies in UK
List of pharmaceutical companies in Australia
List of pharmaceutical companies in Canada