List of agricultural companies in Australia – Top 10 best largest, major, multinational agri companies in Sydney, Perth, Melbourne, Canberra and Brisbane in Australia for good jobs and careers.
List of top 10 best agricultural companies in Australia
Australian Agricultural Company
AACo is a world-leading provider of beef and agricultural products.
AACo owns and operates a strategic balance of properties, feedlots and farms comprising around 7 million hectares of land in Queensland and the Northern Territory. This equates to roughly 1% of Australia's land mass.
Having been established in 1824, they are the oldest continuously operating company in Australia.
They are committed to developing their operating systems using the world's best practices and have company-wide accreditation through the LPAQA, EUCAS, NFAS, WQA and MSA quality assurance programs.
Newcastle Agri Terminal
NAT is an independent logistics company formed in 2009 by Jock Carter and Martin MacKay with its head office based in Carrington, New South Wales.
They exist to provide better grain supply chain solutions for exporters and to increase farm gate returns for growers. NAT has a clear focus on facilitating efficient supply chain operations and is not involved in grain marketing.
Newcastle Agri Terminal is the first major grain port development in New South Wales in 25 years and will break new ground in terms of grain loading and rail discharge speeds and set new standards in safety, dust , fumigation and noise management.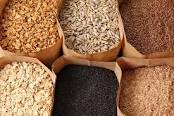 AWB Limited
In 2011 Cargill Australia acquired the AWB trading and origination arm and GrainFlow storage and handling business from Agrium.  AWB is Cargill Australia's grain origination business, with a network 40 grain marketers in 26 locations located throughout the Australian grain belt.
International and domestic trading business is now handled by Cargill in Australia and  through it's network of trading offices around the world.
Cargill's extensive network of international trading offices provides access to world markets for Australian grain and oilseeds. Cargill processes close to 680,000 tonnes of canola, cottonseed, sunflower seed and soybeans annually at its three crush plants in Australia to produce protein meal for animal feed and vegetable oil for foods such as margarine, salad dressings and frying.
Bellamy's Australia
Bellamy's Organic is a Tasmanian-based company and they produce only 100% Australian made organic foods.
Their mission is to provide a pure start to life for babies and young children everywhere and they are passionate about promoting healthy eating practices in children. Their products use only the finest ingredients and NASAA, the nation's leading organic body, certifies all their products.
Bellamy's Organic started in Launceston, Tasmania in 2004 as a family-operated company. It was the first to offer an organic baby formula range to Australian mothers. Tasmanian Pure Foods Ltd purchased Bellamy's Organic in 2007.
They supply their product range to supermarket chains and independent stores across Australia. They employ sales executives in Melbourne and Sydney and their sales network is expanding into other capital cities and regional areas around the country.
Bellamy's also exports its 100% certified organic food to customers in China, Hong Kong, Taiwan, Singapore, Malaysia, Vietnam, and New Zealand.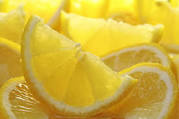 Meat & Livestock Australia
Meat & Livestock Australia Limited (MLA) delivers marketing and research and development services for Australia's cattle, sheep and goat producers.
MLA creates opportunities for livestock supply chains from their combined investments to build demand and productivity.
Most of MLA's funding comes from transaction levies placed on the sale of livestock, with the Australian Government providing matched funding for levy investment in most R&D.
MLA provides services, tools and information that create tangible benefits for livestock producers that flow back to the farm gate.
Consolidated Pastoral Company
Consolidated Pastoral Company (CPC) is an Australian based Agrifood business with an enterprise value of $668 million. It owns and operates a portfolio of 20 cattle stations with a carrying capacity of 375,000 head of cattle across 5.7m hectares (greater than size of Switzerland) of land in Australia.
The company also holds a 50% interest in a joint venture which owns and operates two feedlots in Indonesia.
CPC direct sales channels primarily involve selling cattle and beef to Asian consumer markets, domestic feedlots or processors, and exporting live cattle.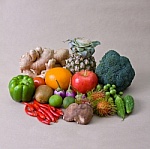 Dairy Industry Association of Australia
The Dairy Industry Association of Australia (DIAA) is a not-for-profit industry association for dairy product manufacturers and allied trades.
The DIAA was incorporated on 24 March 1986, following the amalgamation of the Australian Dairy Institute and the Australian Society of Dairy Technology.
The DIAA's mission is to promote excellence in the Australian dairy industry by providing a forum for communication, continuing education, professional growth, recognition and fellowship for all members, sectors and participant organisations involved with the dairy industry.
GrainCorp
Today, GrainCorp is Australia's largest agribusiness and a top ASX 100 company, operating a range of integrated businesses: Storage & Logistics, Marketing, Malt and Oils.
Their operations span across Australia, NZ, USA, Canada, Singapore, China, the UK and Europe, providing an increasingly important service across the food supply chain.
A lot has changed in almost one hundred years, but GrainCorp's commitment to providing superior customer service has remained the same.
North Australian Pastoral Company
The North Australian Pastoral Company (NAPCO) is a leader in Australia's cattle industry and one of Australia's largest beef producers, with a herd of approximately 200,000 cattle.
NAPCO operates thirteen cattle stations across  Queensland and the Northern Territory, as well as the Wainui Feedlot on the Darling Downs.
Cattle are grass fed and grain finished for sale to Australian meat processors who on-sell our beef to domestic and international customers of high quality beef.
Nufarm
Nufarm has been based in Australia for more than 60 years and has worked alongside Australians to provide a wide range of top quality crop protection products.
Nufarm has an extensive team of agricultural and horticultural specialists who offer local know how and support that assists in delivering the results Australian farmers demand for their long-term sustainability.
Nufarm is the largest manufacturer of crop protection products in Australia with an extensive network of Regional Service Centres. These Regional Service Centres are based in key agricultural areas, which means Nufarm are storing products closer to you, enabling them to be on farm in the shortest possible time.
The next list of top 10 best agricultural companies in Australia is as follows:
Jumbuck Pastoral Company
Murray Goulburn Co-operative
Elders Limited
Sucrogen
Dairy Farmers
National Foods
Norco Co-operative
Australian Egg Corporation Limited
Florigene
Berry and Wollstonecraft
ALSO REFER
List of agricultural companies in India
List of agricultural companies in the USA
List of pharmaceutical companies in the USA
List of pharmaceutical companies in UK
List of pharmaceutical companies in Australia