Describe the structure of HIV virus ?
Just as all viruses, the HIV is also a very small infectious particle that can be seen only through an electron microscope. The virus is so small that when about ten thousand viruses are put together in a circle, they will have a diameter of about one millimeter.
It consists of an outer coating of fat. This fat layer has two types of special particles, GP-120 and GP-41. GP is the short form for glycol-protein, which means a sugar containing protein. GP-120 helps the virus to first attach itself to the cells and then attack them.
GP-41 also plays a role when the virus is ready to attack the cells. Below the fat layer containing the glycol- proteins are two protein layers called P-24 and P-17.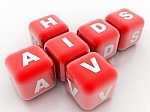 P-17 is the protein in the inner shell and is suspected to produce the surface of the HIV. P-24 is the core protein and it surrounds two strands of RNA, which is the short form for ribonucleic acid.
The RNA is normally present in the central part of the cell called "nucleus" and its surrounding part called "cytoplasm". It transmits the instructions from the nucleus to the cytoplasm. In the cytoplasm the RNA mainly assembles proteins.
Each strand of RNA in the HIV contains a copy of nine genes, which are the biological units of genetic material and inheritance. Three of these nine genes contain information necessary to make proteins for new viruses.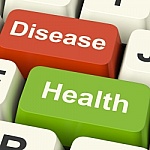 The other genes contain information necessary for the production of proteins that are important for their ability to infect a cell, produce a new copies or cause diseases.
At the end of each strand of RNA is an enzyme called "reverse transcriptase". This enzyme helps the HIV to take over the human cells.