Types of Tests for Diabetes diagnosis include fasting blood glucose test, random blood glucose test and oral glucose tolerance test.
Various types of tests for diabetes explained
Conventional tests to diagnose diabetes include:
Fasting blood glucose test – blood glucose levels are checked after fasting for between 12 and 14 hours. You can drink water during this time, but should strictly avoid any other beverage.
Patients with diabetes may be asked to delay their diabetes medication or insulin dose until the test is completed.
Random blood glucose test –
Blood glucose levels are checked at various times during the day, and it doesn't matter when you last ate. Blood glucose levels tend to stay constant in a person who doesn't have diabetes.
Oral glucose tolerance test –
A high-glucose drink is given. Blood samples are checked at regular intervals for two hours.
The most common test for diagnosis of diabetes is the fasting blood glucose test Glucose tolerance tests are used when the results of the fasting blood glucose are on the borderline.
They are also used to diagnose diabetes in pregnancy (gestational diabetes).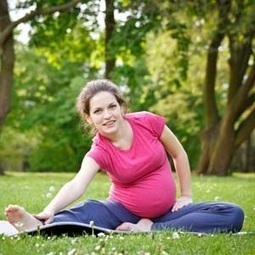 Immediately after the procedure
The fasting blood glucose test will confirm that the person has diabetes if it shows that the level of glucose in their blood is higher than normal when they are fasting.
Sometimes the test result of the fasting blood glucose test is on the borderline. If this is the case, a glucose tolerance test may be performed.
This test will confirm diabetes if the person's blood sugar levels stay high for a long time after the tests.
If a person doesn't have diabetes, the results of the glucose tolerance test will show that their blood sugar levels fall within the normal range.
The diagnosis of diabetes is quite straightforward and can be made using diagnostic blood glucose measurement.
Glucose tolerance test
A glucose tolerance test should be performed in the morning after an overnight fast. It is important that the patient should have had a normal diet for the preceding 3 days and should not restrict carbohydrate intake drastically.
The test should also not be performed during an acute illness or following prolonged bed rest.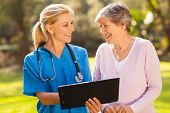 Plasma glucose concentrations are measured fasting and then 2 hours after a drink of 75 g of glucose in 250 – 350 ml of water (in children: 1.75 g/kg up to maximum of 75 g).
Interpretation of the oral glucose tolerance test results
Impaired fasting glycaemia (ICF)
Fasting glucose between 6.1 and 6.9 mmol/l in the absence of abnormal values after the glucose load is defined as impaired fasting glycaemia.
Conversion to diabetes is not invariable but it is important to reassess once a year.
Impaired glucose tolerance (IGT)
Once again conversion to diabetes is not invariable and patients may either persist with impaired glucose tolerance, revert to normal glucose tolerance or progress to type 2 diabetes.
IGF and IGT are collectively known as impaired glucose regulation.
Diabetes mellitus
A fasting glucose of greater than or equal to 7.0 mmol/l or a 2 hour glucose value of greater than or equal to 11.1 mmol/l suggests diabetes, but in future this will be based on HbA1c.
The glucose tolerance test does not indicate the type of diabetes, this is usually determined on the basis of other presenting features.
RELATED TOPICS
Why is Diabetes on the rise in America and India ?
Effects of diabetes if left untreated or undiagnosed 
Can a diabetes patient ever stop taking insulin? 
Can Diabetes cause memory loss ?
Diabetic diet meal plan for weight loss