Type 2 diabetes – Definition, Causes and Symptoms. Type 2 diabetes is a chronic condition in which the body fails to properly use and store glucose. Instead of converting sugar into energy, it backs up in the bloodstream and causes a variety of symptoms.
Definition, causes and symptoms of Type 2 diabetes
Type 2 diabetes (formerly called 'adult-onset' or 'non insulin-dependent') diabetes results when the body doesn't produce enough insulin and/or is unable to use insulin properly (this is also referred to as 'insulin resistance').
This form of diabetes usually occurs in people who are over 40 years of age, overweight, and have a family history of diabetes, although today it is increasingly found in younger people.
What causes this type of diabetes?
It can be caused by a variety of factors: being overweight, being physically inactive, or your body's inability to properly use the insulin it produces.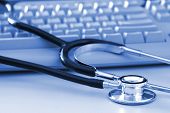 In addition, those who have been previously identified as having impaired fasting glucose (IFG) or impaired glucose tolerance (IGT) are also at risk.
What are the symptoms of type 2 diabetes?
People with type 2 diabetes frequently experience certain symptoms. These include:
. being very thirsty
. frequent urination
. blurry vision
. irritability
. tingling or numbness in the hands or feet
. frequent skin, bladder or gum infections
. wounds that don't heal
. extreme unexplained fatigue
In some cases of type 2 diabetes, there are no symptoms. In this case, people can live for months, even years, without knowing they have the disease.
This form of diabetes comes on so gradually that symptoms may not even be recognized.
Who gets type 2 diabetes?
Risk factors for type 2 diabetes included obesity, high cholesterol, high blood pressure, and physical inactivity. The risk of developing type 2 diabetes also increases as people grow older.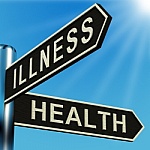 People who are over 40 and overweight are more likely to develop type 2 diabetes, although the incidence of this type of diabetes in adolescents is growing.
Diabetes is more common among Native Americans, African Americans, Hispanic Americans and Asian Americans/Pacific Islanders.
Also, people who develop diabetes during pregnancy (a condition called gestational diabetes) are more likely to develop type 2 diabetes later in life.
Can type 2 diabetes be cured?
Currently, there is nor cure for type 2 diabetes. There has been speculation about the role of gastric bypass surgery in "curing" type 2, however, a causal link has been established between the surgery and the cure of type 2 diabetes.
RELATED TOPICS
Why is Diabetes on the rise in America and India ?
Effects of diabetes if left untreated or undiagnosed 
Can a diabetes patient ever stop taking insulin? 
Can Diabetes cause memory loss ?
Diabetic diet meal plan for weight loss