Tips for diabetics on how to avoid complications – A diagnosis of diabetes does not always mean a lifetime of complications. By devising a plan of action for your diabetes management you'll reduce many of the risks associated with having type 1 or type 2 diabetes.
Important tips for diabetics
Take control of blood glucose
This is your first line of defense against diabetes complications. By maintaining tight control over blood glucose, you may minimize the damaging effects of unpredictable glucose levels on your body.
You'll also be lowering your AIC level, a test doctors use to determine how well diabetes is being controlled. Aim for an AIC reading of less than 7%.
Watch your cholesterol
Total cholesterol levels should generally be 200mg/dl, but discuss personal goals with your doctor. Watch out for LDL and HDL cholesterol levels, too – LDL can clog the walls of arteries, so keep it under 70mg/dl to avoid problems.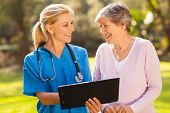 In addition, HDL cholesterol should be greater than 40 mg/dl for men, and 50 mg/dl for women. Triglycerides, a type of fat, should also be under 150 mg/dl.
Keep blood pressure in check
Blood pressure readings measure the pressure against the walls of your blood vessels. High blood pressure is more common in people with diabetes, and increases your risk of stroke, heart attack, kidney, and eye diseases.
Aim for a reading of 130/80 or lower.
Don't forget your kidneys
Kidneys are the organs that make sure the fluids in your body are balanced and processed properly.
When you have diabetes, your kidneys can become compromised due to poorly controlled blood glucose and high blood pressure. So be certain to have a micro-albumin test at least once per year, with a goal of less than 30 micrograms per milligram creatinine.
Look out for the eyes
High blood glucose can cause serious vision problems. If you have diabetes, it is crucial to have a dilated eye exam once per year.
If you have any vision problems, report them to your doctor immediately.
Examine your feet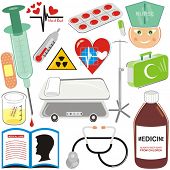 It's very important for people with diabetes to check their feet for wounds or fissures on a daily basis. If you discover a wound, treat it immediately and monitor the healing process.
What you should do every day
•check your blood glucose – ask your healthcare provider how often and the best time of day to check.
•Examine your feet and toenails for any wounds.
•Be physically active each day.
•Take aspirin if your doctor has suggested it.
What you should do 2-4 times each year:
• Visit your doctor to discuss goals for the care of your diabetes.
• Visit your dentist for a regular check-up.
• Get a flu shot (see below for knowing what's flu-shoot) to prevent complications from illness.
• Have your doctor check your blood pressure and discuss the results with you.
• Have a dilated eye exam.
RELATED TOPICS
Why is Diabetes on the rise in America and India ?
Effects of diabetes if left untreated or undiagnosed 
Can a diabetes patient ever stop taking insulin? 
Can Diabetes cause memory loss ?
Diabetic diet meal plan for weight loss