Top 10 business schools in Bangalore – List of 10 best private and government MBA colleges for management degree with contact details in Bangalore city, India
List of top 10 business schools in Bangalore with contact details
 IIM Bangalore
Currently, they offer five long-duration programmes – the Fellow Programme in Management (FPM), the Post-Graduate Programme in Management (PGP), the Post Graduate Programme in Public Policy and Management (PGPPM), the Executive Post Graduate Programme in Management (EPGP) and a weekend Post Graduate Programme in Enterprise Management (PGPEM).
IIMB has 150+ faculty members, including visiting and adjunct faculty, who are actively engaged in policy formulation, research, case writing and consulting.
Contact details: Bannerghatta Rd, Bilekahalli, Bengaluru, Karnataka 560076. Phone: 080 2658 2450.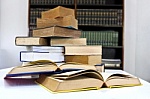 XIME Bangalore
Xavier Institute of Management and Entrepreneurship is a top rated Business School in India. It has fully residential campuses, one located in Bangalore and one in Kochi.
XIME is the only institute in Bangalore with AICTE accreditation.
Contact details: Hosur Road, Electronic City, Phase II, Bengaluru, Karnataka 560100. Phone: 080 2852 8597.
Indus Business Academy (PGDM)
Indus Business Academy (IBA), Bengaluru is one of the top MBA colleges in Bengaluru, one of the top 1% colleges in India and one among the only 27 out of more than 5000 colleges in India to receive an International Accreditation by IACBE.
IBA has created a niche for itself in the sea of management institutes through the culture it imbibes in its students.
Contact details: Lakshmipura, Thataguni Post, Kanakapura Main Road, Bengaluru 560 062, India. Phone: +91 80 26083703 / +91 80 26083704 / +91 80 26083705.
Swiss Graduate School of Management (MBA)
The Swiss Graduate School of Management is a private business school located in Bangalore, India. SGSM specializes within the field of international Business Administration offering MBA degrees as well as business courses.
Contact details: Gear Campus Of Sarjapur Road & Outer Ring Road, Dodda Kannelli, Bengaluru, Karnataka 560035. Phone: 098456 20748.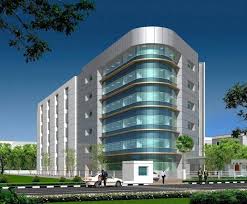 Vanguard Business school
Vanguard Business School is founded by a team of 8 highly qualified professionals including alumni of IIM A, C, K, XLRI and an MS from US. For the last 10 years, they have been working in the education industry and training space and guiding thousands of MBA aspirants.
Contact details: 3/A, Hyland Industrial Estate,, Bommanahalli, Hosur main Road,, Bengaluru, Karnataka 560068. Phone: 080 4903 0111.
Archarya Bangalore B School
Acharya Bangalore B School approaches business education to foster academic excellence, leadership qualities and entrepreneurial skills among the leading MBA colleges in Bangalore.
As a center of knowledge, the B school prepares students to stay ahead of developments and skill base needed for success in the fiercely competitive world of business.
ABBS higher management education spans functional and industry boundaries and is shaped by student aspirations, abilities and skills employers expect from management graduates.
Contact details: No. 3 Lingadheeranahalli, Andrahalli Main Road, Off Magadi Road, Bengaluru, Karnataka 560091. Phone: 080 2324 5517.
Garden City College of Science and Management Studies
The Garden City Group of Institutions is a one-of-a-kind institution, setup in the year 1992 in Bangalore.
They offer under-graduate and graduate level courses. The major course streams on offer are in the science, commerce, medicine and arts faculties. They offer specializations in Computer Science, Biotechnology, Microbiology, Tourism, Fashion, Journalism and Media, Management, Business, Nursing and Physiotherapy.
Contact address: 16th KM, Old Madras Road, Bengaluru, Karnataka 560049. Phone: 080664 87600.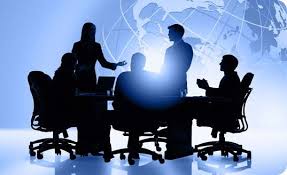 Millennium School Of Business
Millennium School of Business (MSOB) is dedicated to providing high quality management education with the fundamental objective of developing and nurturing a portfolio of personal skills integral to tomorrow's successful business professional.
The institute provides students with an exposure to the corporate world and opportunities to shape businesses of the future. Their students are provided with opportunities to develop the abilities to communicate well across functions and cultures, solve problems, make decisions and lead teams: all essential for effective management.
Contact details: No. 63, 4th Floor,Luskar,, HM Vibha Towers, Hosur Rd, Chikku Lakshmaiah Layout, Adugodi, Bengaluru, Karnataka 560030. Phone: 080 4341 8825.
RV Institute of Management 
R. V. Institute of Management was started during the academic year 1999-2000, with the purpose of providing quality management education to aspiring youngsters.
Their aim is to educate and train potential future managers to develop capability to lead business enterprises effectively in reaching their corporate goals, and thus set a benchmark for others to emulate.
Contact details: Jayanagar, Bangalore. Phone: 080- 42540300, 26547048.
Seshadripuram Institute of Management Studies
SIMS-MBA has the competitive edge to transform people into extraordinary corporate citizens. They prepare you to stand out amidst competition, keep abreast of the changing corporate scenarios, bring out the leader in you and most importantly, become socially responsible citizens.
Contact details: C.A. Site No. 26, Yelahanka New Town, Bengaluru, Karnataka 560064. Phone: 080 2295 5369.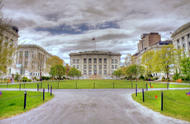 The next list of top 10 best business schools in Bangalore includes:
RNSIT (MBA]
ISBR Business School (MBA, PGDM, PhD)
M S Ramaiah University of Applied Sciences, Faculty of Management and Commerce
Surana College, Bangalore
National School of Business ( MBA )
Mount Carmel College
AMC-CITY Group of Institutions
PESIT (MBA)
Acharya Management College ( MBA)
Ramaiaha Institute of Management (MBA)
ALSO REFER
List of internationals schools in Singapore
List of international schools in Switzerland
List of international schools in Bangalore
List of international schools in Germany
List of international schools in Dubai