Safe toys for babies – Choosing safe toys for babies and for toddlers is an important choice that parents need to make, especially when choosing what babies must chew on and what toddlers must sleep with. Children need toys as much as they need parental love.
Tips on choosing safe toys for babies !
Before buying a toy, some thought should be given to the kind of toy to buy, depending upon the age of the child, so that the toy will not only be fun but also safe. Toy safety laws are needed, as well as a consumer movement to ensure their enforcement.
All toys and play equipment must be of good quality, installed correctly and maintained properly.
Children must be taught how to use them safely. Toy packaging should not have any staples since in the excitement of opening the packet, a child can be hurt by it.
Further, a loose staple lying on the floor can injure someone's foot. Even worse, an infant may try to eat it or may put it into the eyes.
Adults should read the directions for use on all the toys they buy and explain them to children.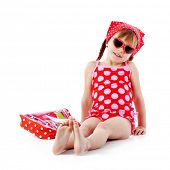 Toy should not have any sharp edges or corners lest they hurt, cut or pierce the skin, eyes, nose, ears, etc.
Parents should check the toy cupboard periodically for broken toys which should be discarded right away.
A rusty toy should be discarded because it can cause tetanus if it cuts the skin.
No arrows, rubber or plastic balls, or sparks should come out of toy-guns and pistols since they have the potential to cause grave injury, sometimes irreversible or sometimes fatal.
Do not permit bows and arrows for the same reasons. Tops having sharp pointed spikes or nails can hurt a child's eye or skin. Do not let small children play with them.
Toys should not be very small, nor have tiny removable parts that can get into the nose or ear, or be swallowed.
Do not buy toys which make a noise when shaken. They may contain small pebbles or lead shots. Should the toy break open, an infant or a toddler may try to gobble the pebbles and lead shots, and may even choke on them.
For the same reason the tiny tots should not be allowed to play with pebbles, marbles, coins etc.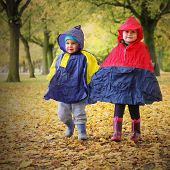 Make sure that the button eyes on teddy bears and dolls are not loose. If they come off, they could be swallowed by young children.
Be careful with toys that require home assembly. Ensure that a child cannot disassemble them. Check frequently that the nuts and screws have not loosened during play.
Electrically operated toys may give a shock if immersed in water or not handled properly. Instead buy those that work on batteries.
Small children love to wrap things around their necks. Toys with long-strings may thus cause strangulation of a child in some unexpected situations.
The paint or coating on toys should not contain any dangerous chemicals. Some of the chemicals to be avoided are : ammonium nitrate, asbestos, lithium hydroxide, copper sulphate, selenium, chromium, barium, mercury, and all lead-based chemicals.
If a toy is such that a child will be tempted to stand on it, whether or not the toy is meant for this purpose, rest assured that he will try to stand on it ! If it is an unstable toy, the child will fall and hurt himself badly.
This includes toys such as tricycles, stools, etc. Sometimes, if a toy, a table or a chair is close to a window, it might entice a child to step on it to see the view outside.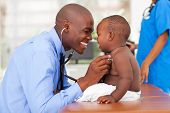 This may lead to fall from the window. Such items should not be left near windows, or the windows should be kept locked or have grills/panes.
Teach older children to keep toys meant for them away from the younger ones. Encourage children to check and correct each other when unsafe measures are adopted at play.
They can exchange their experiences and help each other.
Buy only those toys that are not hazardous for even the youngest member of the family.
Do not let your children use low profile riding toys such as plastic tricycles outside the house since these are too low to be seen by approaching cars.
The plastic design also makes for poor traction, thus making the tricycle hard to manoeuvre or stop.
Related topics
How to ride your bike safely on the road 
How to ride a bicycle safely on the road
How to help handicapped children
Proper diet for children is essential for growth
Types of vaccines for children