Polio vaccine – Oral Polio vaccine for children is given as oral drops soon after birth (zero dose). Then, it is repeated at 6, 10 and 14 weeks. Booster doses are given at 15-18 months and 5 years.
All about oral polio vaccine for children explained !
Oral polio vaccine (OPV) is live inactivated vaccine (Sabin vaccine). It is a harmless vaccine, requiring no particular preparation of precaution, except that it may well be avoided during a severe diarrhoeal episode or a significant acute illness.
It is thanks to this vaccine that poliomyelitis, a common cause of physical handicap until recently, is on the verge of eradication globally.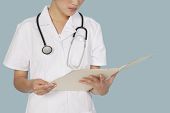 Also refer BCG vaccine and different types of vaccines for children and vaccination schedule for children.
Pulse Polio:
Since 1995, pulse polio is being given over and above the routine polio vaccine. The strategy provides two additional doses of OPV to all children under five years on two single days at six to eight weeks interval in the length and breadth of the country.
The two pulse polio immunization (PPI) days are chosen during low transmission season of polio virus, usually in winter.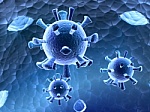 India has now entered the third and the fourth stages in its quest to totally eradicate polio which, having already thrown most of its wickets, is on the threshold of being bowled out.
Unfortunately, during the last two or three years, cases of polio have reemerged in U.P., Bihar and Delhi. This, though on a small scale, is a matter of concern.
The Government of India and other agencies are engaged in overpowering this reemergence through different means, including a yet greater thrust on pulse polio strategy in letter and spirit.
You should, therefore, act as an ambassador of the game plan and see to it that your child as well as children in your contact and neighbourhood take advantage of this national programme.
Pulse polio vaccine has got to be given even though a child has been administered the routine polio vaccine as per doctor's advice.
Related topics
How to ride your bike safely on the road 
How to ride a bicycle safely on the road
Proper diet for children is essential for growth