Child care tips for parents – Important tips relating to new born, infants, kids and adolescents. Parent must remember that child care providers are our children's first teachers, and therefore play an integral role in our systems of early childhood education.
Child care tips for parents
Child care is of vital importance for all families. In particular, being well-equipped to take care of children right from childbirth, must be the desire of every mother and father.
After the baby is born, the parents watch him grow, with adulation. Young parents who are interested in grasping the art and craft of parenting, right from conception to adolescence, will find this section on childcare, very beneficial.
Babies love playing with toys and later, at school they love playing with their friends. You must take necessary safety precautions for a child at home and also to ensure safe swimming at the pool.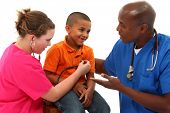 Child safety must be ensured at all times, whether kids are riding bicycles and later when they get to riding bikes. This is among the most important of all child care tips for parents.
Parental love and constant care and attention, goes a long way in making sure that children learn to take care of themselves, as they grow up.
It is a pity to see, so many caring parents are unable to help their growing children, due to lack of information, particularly in emergency situations.
This guide on various topics will be of great help to parents, who want to find quick solutions to common medical problems in kids.
Young mothers in particular, must know the different types of vaccines available, feeding problems and hearing defects in kids.
Also make sure that you give the proper diet for your child to ensure good physical growth of a child and overall development of your child to adolescence.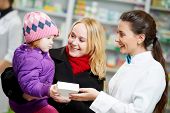 It is also worth mentioning that fathers have an important role to play especially when you take into account the problems working mothers face.
Things like knowing why babies cry, how to stop bedwetting, how to take care of your child's teeth and toilet training tips for parents are an invaluable guide to successful parenting.
All parents would love to ensure that their infants, kids and adolescents grow up happily and healthy, optimistic and loving members of the world community.
Child care is the action or skill of looking after children by a day-care center, babysitter, or other providers. Child care is a broad topic covering a wide spectrum of contexts, activities, social and cultural conventions, and institutions.
Early child care is a very important and often overlooked component of child development. Child care providers are our children's first teachers, and therefore play an integral role in our systems of early childhood education. Quality care from a young age can have a huge impact on the future successes of children.
Nanny care is the most expensive form of childcare. Recruiting a nanny can be costly when using a Nanny agency. Nanny agencies will, however, thoroughly check the applicants' references and run a criminal background check on the successful candidate.
Commercial care center also known as day cares are open for set hours, and provide a standardized and regulated system of care for children. Parents may choose from a commercial care center close to their work, and some companies offer care at their facilities.
Kudos to women
Parents and mothers especially spend a significant amount of time raising their children. These mothers nurture and develop their children into being functional members of society- hard work that is not motivated by monetary gain.
For centuries it has been assumed that women will stay home and take care of the children while their husbands go out and work. In most cases, the husbands get all the credit for providing for the family. However, their homemaker wives deserve just as much credit for their care work.
Related topics
Healthy food for beautiful skin and hair
How to reduce hair loss in men and women
Physical development of a child