List of hospitals in Hong Kong – Top 10 best private, public and teaching hospitals in Hong Kong for maternity, cancer, eye, heart, pediatric, children and expats.
List of top 10 best public hospitals in Hong Kong
Grantham Hospital
Opened in 1957 and formerly operated by the Hong Kong Tuberculosis, Chest and Heart Diseases Association, the Hospital is a major tertiary referral centre specialising in comprehensive medical treatment for adult heart and lung diseases, as well as providing acute geriatrics and palliative medicine services.
Furthermore, the Hospital partners with other organisations to promote heart and chest health, and undertakes innovative research projects, striving for continuous quality breakthroughs in its areas of specialisation.
Ruttonjee Hospital
Ruttonjee Hospital provides accident and emergency and selected specialist services.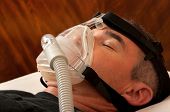 Its history goes back more than 140 years, and it was a naval and military hospital and later a tuberculosis sanatorium before it was transformed into a general hospital in 1991.
Kowloon Hospital
A multi-specialty provider of acute and extended-care services, the Hospital has one of Hong Kong's largest chest centres and it serves as the main support base for convalescent patients from Queen Elizabeth Hospital and United Christian Hospital.
It was among the first hospitals in Hong Kong to establish a department of rehabilitation, and the first to inaugurate a pulmonary rehabilitation programme, a psychogeriatric day hospital, and a substance abuse clinic.
Caritas Medical Centre
Established in 1964, the Centre is an acute general hospital providing a full range of acute, rehabilitation, ambulatory and community medical services to in-patients and out-patients.
It offers these in a one-stop setting that is also known as "single episode care", and they reflect the needs of its patients, many of whom are ageing and low-income people, as well as recently arrived immigrants.
Prince of Wales Hospital
Prince of Wales Hospital is an acute regional hospital as well as the teaching hospital of CUHK.
It provides about 1,200 hospital beds and 24 hours Accident & Emergency service. The Li Ka Shing Specialist Clinics are attached to the hospital to provide specialist out-patient service.
Castle Peak Hospital
Castle Peak Hospital (CPH), officially opened in 1961, is a psychiatric hospital with the longest history in Hong Kong.
It provides to the local population a range of comprehensive psychiatric treatments and services, including community mental health services and mental health education.
Queen Mary Hospital
Queen Mary Hospital, first opened in 1937 with 546 beds, is now an acute regional hospital with about 1,400 beds, situated at the south western side of the Hong Kong Island.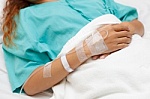 Being an acute hospital, QMH provides a full range of comprehensive healthcare services from 24-hour Accident & Emergency services through different specialties and subspecialties to rehabilitation.
Fung Yiu King Hospital
The Hospital specialises in providing extended care for geriatric patients, such as rehabilitation and convalescent services for medical and orthopaedic patients, community geriatric assessment services, and a geriatric day hospital.
Pamela Youde Nethersole Eastern Hospital
Pamela Youde Nethersole Eastern Hospital (PYNEH) is a major acute hospital serving the eastern district of Hong Kong Island, which commenced provision of services in 15 October 1993. PYNEH is one of the six hospitals in the Hong Kong East Cluster (HKEC) of the Hospital Authority (HA).
Nam Long Hospital, Hong Kong
The HKACS was established in 1963, a non-profit making organisation. It has always been at the forefront of fighting against cancer and is committed to serving the people of Hong Kong.
In addition to providing quality medical services to cancer patients, they also organise various activities to raise awareness of cancer, conduct cancer education, support cancer research, establish guidelines for cancer detention and prevention, and provide direct financial support for cancer patients in need.
List of top 10 best private hospitals in Hong Kong are:
Hong Kong Baptist Hospital
Following the extension of the South Wing in 1979, and the completion of the East Wing and Block D in 1982 and 2008 respectively, HKBH sought to maximise its contribution to the healthcare industry and grew to be a large modern private medical institution with more than 800 beds and a staff strength of over 2,200.
St Paul's Hospital
Today St Paul's Hospital is a modern and well-established hospital located in the causeway bay area of Hong Kong Island. It has more than 400 beds and excellent equipment and offers a very wide range of specialisations.
All patients are treated and cared for regardless of colour, race or creed.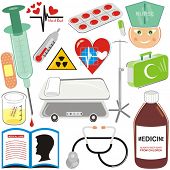 Evangel Hospital
Evangel Hospital opened its doors to serve the community in March 1965. The Hospital began as a joint project of the Evangelical Free Church of China and the Evangelical Free Church of America. The medical ministry started as a medical centre in the Kowloon City area.
The Hospital moved to its existing site in 1965 and was formally named the Evangel Hospital. A Board consisting of nine members appointed by the Evangelical Free Church of Hong Kong is responsible for the overall operation of the Hospital.
Evangel Hospital is a non-profit making community hospital providing preventive and curative care in the areas of family medicine, specialist treatment and hospitalization. Patients are treated by family doctors and, if required, referred to specialists for further management.
The Hospital emphasizes primary care as well as inpatient services, which include general medicine, respiratory medicine, cardiology, endocrine and metabolic medicine, neurology, oncology, dermatology, pain medicine, paediatrics, psychiatry, GI and hepatobiliary medicine, general surgery, breast surgery, bariatric surgery, plastic and reconstructive surgery, gynaecology, ENT, ophthalmology, orthopaedics, cardiothoracic surgery, neurosurgery and urology.
Hong Kong Adventist Hospital
Blessed with Christian faith, this private, not-for-profit hospital has been providing high quality healthcare to the local community, expatriates in Hong Kong and overseas patients who demand a higher standard of medical care.
Thanks to its state-of-the-art equipment and highly-skilled staff, the Hong Kong Adventist Hospital offers all the advantages of a high-tech medical center where physicians and healthcare personnel provide patients with attentive care in a safe and comfortable environment.
In 2010, the hospital was awarded the accreditation certificate by the Australian Council on Healthcare Standards (ACHS). In 2014, the hospital received the accreditation for the second time from the ACHS.
St Teresa's Hospital
St. Teresa's Hospital was founded in 1940 by the Congregation of the Sisters of St. Paul de Chartres. The Hospital has now become a well-established private general hospital in Hong Kong. Presently, it has 700 beds, the best trained personnel and the latest medical facilities.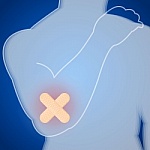 Precious Blood Hospital
Precious Blood Hospital (Caritas) is a private hospital in Hong Kong, located at No. 113 Castle Peak Road in the Sham Shui Po area of West Kowloon. It is a Roman Catholic Christian hospital, run by the Caritas group.
Hong Kong Central Hospital
Hong Kong Central Hospital was a non-profit, general private hospital located in the Central area of Hong Kong Island, Hong Kong. The hospital has been permanently closed.
Matilda International Hospital
Matilda International Hospital (MIH) is a leading healthcare service provider committed to the highest quality and finest detail in patient care.
The hospital inherited a wealth of architecture, culture and history which are inextricably linked to the romantic past of Hong Kong. Together with a spectacular view of the South China Sea, the MIH has all the key elements of a world class establishment.
Their hotel style accommodation offers private, twin or standard rooms with en-suite facilities. All rooms are fully equipped with medical equipment in addition to the luxurious touch. Private rooms are available with balconies.
Union Hospital
The Centre is the first private emergency medical centre in Hong Kong, offering outpatient cum 24-hour emergency services.
Staffed by a team of dedicated radiologists and radiographers, their Medical Imaging Department aims at providing a reliable and superior medical imaging service and treatment by continuously enhancing imaging techniques. Moreover, its affiliated one-stop centres provide comprehensive and diversified diagnosis and treatment in a prompt and cost effective manner.
They have also introduced the latest Digital Subtraction Angiography (DSA) machine. The machine enables their dedicated interventional radiologists to perform a wide range of minimally invasive vascular and non vascular intervention procedures.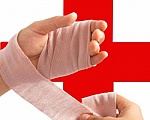 The Canossa Hospital
Canossa Hospital was founded by the Canossian Daughters of Charity in 1929. The original building with 16 beds was destroyed during the Second World War.  The present structure was opened in 1960. It is an acute non profitable general hospital with 146 beds at mid-level.
The management of Canossa Hospital was passed on to Caritas-Hong Kong since June 1991. The name of the Hospital was subsequently changed to Canossa Hospital (Caritas). The joint forces aim at rendering quality holistic health care services to the society of Hong Kong, a service which is a response to continue the Mission of St. Magdalene of Canossa, Foundress of the Canossian Sisters, for the sick and the less fortunate.
List of top 10 best teaching hospitals in Hong Kong includes:
Tsan Yuk Hospital.
Kwong Wah Hospital.
The Duchess of Kent Children's Hospital.
Open University of Hong Kong.
Shatin Hospital.
Princess Margaret Hospital.
Hong Kong Baptist Hospital.
Alice Ho Miu Ling Nethersole Hospital.
Prince of Wales Hospital.
Hong Kong Sanatorium and Hospital – Nursing.
ALSO REFER
LIST OF HOSPITALS IN SINGAPORE