List of hospitals in the United Kingdom – Top 20 best hospitals includes cancer, children's, nhs, a&e, psychiatric, mental, private, secure, biggest, acute and maternity hospitals in England, Scotland, Wales and Northern Ireland in the United Kingdom.
List of top 20 best hospitals in the United Kingdom
Colchester General Hospital – Colchester, Essex
Colchester Hospital University NHS Foundation Trust has two main sites: Colchester General Hospital and Essex County Hospital. The Trust provides healthcare services to around 370,000 people from Colchester and the surrounding area of north east Essex.
Colchester General Hospital opened in 1984. There are 596 inpatient beds (general and anaesthetic), 44 maternity beds (including at Clacton and Harwich hospitals) and 12 critical care beds. (excluding cots and A&E.)
Essex County Hospital was opened in 1820 and until October 2014 had two inpatient wards used for oncology (cancer) patients.
St David's Hospital, Canton, Cardiff
The hospital currently includes a range of services:
in-patient Gerontology services
in-patient and day hospital Mental Health Services for Older People (MHSOP)
a Children's Centre
Children and Adolescent Mental Health Unit
General and Specialist Out-patient Services.
A number of additional community services also have a base on site, including Speech and Language and Community Dietetic Services.
Royal Edinburgh Hospital
NHS Lothian agreed a new Mental Health and Well Being Strategy in 2011. The Royal Edinburgh Hospital will be redeveloped on its existing site over the next 10 years.
The Royal Edinburgh Hospital provides acute psychiatric and mental health services, including treatment for learning disabilities and dementia.
The hospital is part of NHS Lothian's Primary and Community Division, which is responsible for the health of 620,000 people in Edinburgh, East Lothian and Midlothian.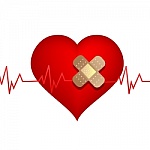 University hospitals Birmingham:
University Hospitals Birmingham NHS Foundation Trust (UHB) runs the new Queen Elizabeth Hospital Birmingham, which will replace the existing Queen Elizabeth and Selly Oak hospitals.
Mental health services and certain women's health services are provided at the nearby Mental Health and Birmingham Women's hospitals. These services are not based at Queen Elizabeth Hospital Birmingham.
Hillsborough Clinic, Hillsborough
Hillsborough Private Clinic is a leading provider of independent healthcare services.  The clinic offers access to outpatient consultations, modern technology and advanced surgical procedures in a personal yet professional atmosphere.
The clinic has four outpatient rooms equipped with latest technology supported by a dedicated theatre and laser suite.
Glenrothes Hospital, Glenrothes
Glenrothes Hospital was official opened in October 1981. The hospital has over 80 nursing staff and over 60 beds, as well as around 20 day hospital beds.
Glenrothes Hospital provides a wide range of services including; speech and language therapy, occupational therapy, physiotherapy, dietetics, district nurses, health visitors, podiatry, hospital pharmacy and x-ray services. There is, however, no accident and emergency service within this hospital.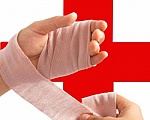 Royal National Orthopaedic Hospital, London:
The Royal National Orthopaedic Hospital NHS Trust (RNOH) provides a comprehensive range of neuro-musculoskeletal health care, ranging from acute spinal injury or complex bone tumour to orthopaedic medicine and specialist rehabilitation for chronic back pain sufferers.
This broad range of neuro-musculoskeletal services is unique within the NHS.
Gorseinon Hospital, Gorseinon
Gorseinon Hospital has a total of 66 beds, 44 of which provide assessment and rehabilitation for the elderly.  The remaining  20 beds provide intermediate care including 6 designated for arthroplasty patients.
The Hospital has an Outpatients Department, which provides a variety of clinics.  These clincs are: Neurology, Elderly Care/Medicine, Surgical, Orthopaedic, Ent and Gynaecology.  The Department is also utilised by a Pain Clinic Team, Staff Counsellor and Smoking Cessation Counsellor.
Knighton Hospital, Knighton
Willis-Knighton South opened in southwest Shreveport in 1982 as South Park Hospital, the first satellite hospital in the state.
Also at the Center for Women's Health is the Pediatric Intensive Care Unit under the direction of an experienced board-certified pediatric critical care specialist. The unit at Willis-Knighton South offers patients and their parents a convenient suburban location with a full array of services for children.
Epsom and St Helier University Hospitals NHS Trust, London:
Epsom and St Helier University Hospitals NHS Trust provides a range of medical services to approximately 420,000 people living across southwest London and northeast Surrey.
In addition, they provide more specialist services, in particular renal and neonatal intensive care, to a wider area, covering parts of Sussex and Hampshire.
Together with their colleagues at NHS Surrey and NHS Sutton and Merton, they work to make sure that they deliver the best possible care to the communities they serve.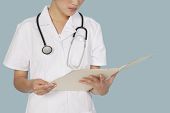 Peterhead Community Hospital
Peterhead Community Hospital forms part of the North Aberdeenshire Local Community Health Partnership (NALCHP). The Hospital is situated in Peterhead, the UK's premier white fishing port and the most north- easterly point of Scotland.
The Hospital was originally built back in 1939 and later underwent an extensive redevelopment and was then opened by HRH Princess Anne in August 1994.
They provide a service to a population of approximately 20,548, incorporating Peterhead and Mintlaw Medical practices.
Royal Cornhill Hospital
Royal Cornhill Hospital is the main centre in the North East of Scotland for the care and treatment of people with mental health problems. It is also the main training centre for medical and nursing staff who work in mental health.
The hospital is located close to the centre of Aberdeen and provides in-patient, outpatient and day patient care.
In hospital, your care will be supervised by a senior doctor called a Consultant Psychiatrist, who will be assisted by other doctors.
Kingsbridge Private Hospital, Belfast
Kingsbridge Private Hospital prides itself on delivering a five star experience to each and every patient who crosses their door.
Kingsbridge Private Hospital hosts:
2 Modern operating theatres including 1 laminar flow theatre
Endoscopy & minor injury suites
Spacious reception area
7 Fully equipped consultation rooms
Dedicated treatment & plaster room.
Barry Hospital, Barry, Vale of Glamorgan
Barry Community Hospital was opened in 1995 and offers Vale of Glamorgan residents a variety of primary and secondary care services, including: Outpatients, Minor Injuries, Radiology, Rehabilitation Wards, Mental Health Services for Older People (MHSOP) Wards, Therapies, Dental, GP and Out of Hours Services.
North West Independent Hospital, Ballykelly 
North West Independent Hospital is a leading private hospital Based in Ballykelly, County Londonderry.
The hospital (NWIH) in Northern Ireland provides a comprehensive range of professional private healthcare services to patients in Ballykelly and the surrounding areas.
With advanced surgical and medical facilities and highly qualified and professional staff, they are committed to providing patients with excellence across a wide range of specialties.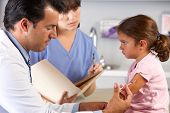 Ulster Independent Clinic, Belfast
Whether you are attending an outpatient appointment with one of their team of specialist consultants, coming in for treatment or visiting a friend, at Ulster Independent Clinic you will receive an unrivalled level of care and comfort in a unique private environment.
Every step of the way, their experienced professional team will ensure that your time at the Ulster Independent Clinic is as pleasant and comfortable as possible.
Wishaw General Hospital
Wishaw General Hospital is a district general hospital with a 24-hour accident and emergency department. It has 626 inpatient beds.
Services include:
Lanarkshire's maternity unit, the second largest in Scotland, delivering 5500 babies each year
Paediatric neonatal unit
MRI scanner
Elderly care and psychiatric day hospitals
Emergency care unit containing an integrated accident and emergency unit with a 36-bed ward.
Prince Charles Hospital, Merthyr Tydfil
Prince Charles Hospital in Merthyr Tydfil has around 430 beds, and provides acute emergency and elective medical and surgical services, Intensive Care and Coronary Care; consultant-led obstetrics services with Special Care Baby Unit, inpatient consultant-led paediatric medicine and has a busy Accident and Emergency unit.
There are seven operating theatres. The hospital also provides sub-regional oral and maxillo facial services, a full range of locally provided and visiting specialist outpatient services and has an extensive range of diagnostic services and facilities including 64 slice CT, Nuclear Medicine and MRI.
Leicester General Hospital – Leicester
Leicester General Hospital is on the outskirts of Leicester in Evington. It is about three miles east of the city centre and offers a range of in-patient, day case and out-patient services.
They are one of the biggest and busiest NHS Trusts in the country, serving the one million residents of Leicester, Leicestershire and Rutland – and increasingly specialist services over a much wider area.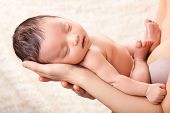 Chelsea and Westminster Hospital NHS Foundation Trust:
Chelsea and Westminster Hospital NHS Foundation Trust provides a range a specialist services for patients as well as general local services for people living locally.
The hospital is a modern purpose designed and built facility which opened in May 1993.
Most services are based at the Chelsea and Westminster Hospital site but the Trust also runs a highly successful network of HIV and sexual health centres.
The next list of top 20 best hospitals in the United Kingdom includes:
Longstone Hospital, Armagh
Daisy Hill Hospital, Newry
Cardigan & District Memorial Hospital, Cardigan
Mynydd Mawr Hospital, Llanelli
Royal Glamorgan Hospital, Llantrisant
Lynebank Hospital, Dunfermline
Borders General Hospital, Melrose
Royal Liverpool University Hospital – Liverpool
Withington Hospital – Manchester
Moorgreen Hospital – West End, Hampshire
Royal Victoria Hospital – Bournemouth, Dorset
Lady Margaret Hospital, Millport, Isle of Cumbrae
Coldstream Cottage Hospital
Turriff Hospital
Builth Wells Hospital, Builth Wells
Llandovery Hospital, Llandovery
Maidstone General Hospital – Maidstone, Kent
Royal Sussex County Hospital – Brighton
Bangor Community Hospital, Bangor
Mullinure Health & Wellbeing Centre, Armagh
ALSO REFER
List of hospitals in Northern Ireland