List of hospitals in Florida – Top 10 best hospitals in Miami, St Petersburg, Jacksonville, Fort Lauderdale and Tampa in Florida, USA for heart, kidney, eye, dental, maternity, pediatric treatment.
List of top 10 best hospitals in Florida
Halifax Medical Center, Daytona Beach
Halifax Health Medical Center of Daytona Beach is a 678-bed hospital. All major medical and surgical services are available.
The 24-hours emergency department (ED) includes the area's only Level II Trauma Center and the only Pediatric ED.
Their services include Adult Behavioral Services, Affiliate Services, Bariatric Surgery, Behavioral Health, Birthing Information, Breast Feeding, Breast Health Center, Cancer Care, Cancer Education, Cancer Support Groups & Wellness.
Kendall Medical Center, Miami
At Kendall Regional Medical Center, they are always looking to enhance and elevate the quality of healthcare.
They continue to bring additional physicians in numerous specialties and sub-specialties to add to the excellent medical staff.
They have opened only the second adult trauma center in Miami-Dade County, Kendall Regional Medical Center – South Florida Trauma Center (Level II).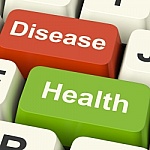 This trauma center provides the region with much-needed access to trauma services, bringing a plethora of highly trained, academic surgeons and specialists to ensure that the quality of trauma services is second to none.
Mayo Clinic Hospital, Jacksonville
Mayo Clinic Hospital is the admitting hospital for the Mayo Clinic in Jacksonville, Florida. It has 304 beds and 22 operating rooms and offers care in more than 35 medical and surgical specialties.
The hospital combines the best high technology with quality patient care and attention to detail. State-of-the-art equipment, advanced technologies and a nurturing, friendly environment merge the science of medicine with the art of healing.
The surgical suite contains 16 oversized operating rooms for inpatient procedures. They are built around a central core unique to Mayo that prevents sterile supplies from crossing paths with used supplies. Six more operating rooms in the Mayo Building bring the total to 22 operating rooms.
Mayo's transplant programs are located in areas specifically designed for these complex procedures. They include the liver transplant program, one of the largest in the country by volume, as well as bone marrow, pancreas, kidney, heart and lung transplantation.
Orange Park Medical Center, Orange Park
At Orange Park Medical Center, they are committed to quality care and a heightened focus on extraordinary service. Founded in 1974, Orange Park Medical Center has grown from a small community hospital to a top healthcare provider in northeast Florida.
They are a full-service, acute-care hospital with 297 inpatient beds located in the heart of Orange Park, providing medical care to Clay County and surrounding communities. The hospital has 150 private rooms.
There are nine labor, delivery and recovery room suites for new mothers and a seven-bed, Level-2 neonatal intensive care unit (NICU) for premature babies and those born with special needs. There is also a 24-bed psychiatric unit and 20 intensive care unit (ICU) beds.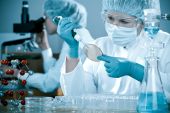 Mount Sinai Medical Center & Miami Heart Institute, Miami Beach
Founded in 1949, Mount Sinai Medical Center is the largest private independent not-for-profit teaching hospital in South Florida.
Mount Sinai's Centers of Excellence combine technology, research and academics to provide innovative and comprehensive care in cardiology, neuroscience, oncology and orthopaedics.
Among a select few statutory teaching hospitals in the state, Mount Sinai is the hospital of choice for those who seek the level of expertise and care that only a teaching hospital can offer.
Palm Beach Gardens Medical Center, Palm Beach Gardens
Palm Beach Gardens Medical Center has been serving the healthcare needs of Palm Beach County and the Treasure Coast for more than 45 years.
At Palm Beach Gardens Medical Center, their focus is on being able to help you no matter – the reason for your visit.
In addition to the medical services they offer, they also have a comprehensive diagnostic specialty to be able to diagnose what might be troubling you – quickly and precisely.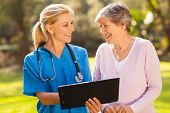 West Boca Medical Center, Palm Beach
At West Boca Medical Center, they offer 5-star rated maternity services, a Primary Stroke Center, robotic surgical options, Level III NICU, a Breast Center, orthopedics and more.
Their family focused Birthcare Pavilion is designed to make you feel right at home and ease your mind.
With 195 beds and a dedicated staff of medical professionals, West Boca Medical Center is a facility that provides a full range of quality health care.
Expectant mothers and their babies will be treated in their award-winning Birth Care Pavilion and Level III Neonatal Intensive Care Unit, while surgical patients can utilize their cutting edge robotic surgery program that performs minimally invasive surgery for certain procedures.
From rehabilitation to emergency services to diagnostic imaging, the variety of services they offer allows them to be your hospital of choice.
All Children's Hospital, St Petersburg
All Children's Hospital provides expert pediatric care for children and families from all across the state of Florida and beyond.
More than half of 259 beds are devoted to intensive care level services. They are the regional pediatric referral center for Florida's west coast.
Taking part in pediatric medical education and clinical research helps them to provide world-class care in more than 43 pediatric medical and surgical subspecialties.
Bayfront Health, Brooksville
At Bayfront Health Brooksville you will find a highly trained and dedicated medical team that provides patients with the highest level of care and compassion possible.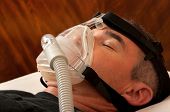 Over 275 physicians, 500 Associates, and 150 volunteers comprise Bayfront Health Brooksville's healthcare delivery team.
Their physicians offer compassionate care in over 30 specialties and this hospital is partially owned by physicians.
With 120 beds and 60 private rooms, Bayfront Health Brooksville provides state-of-the-art technology, including high-speed CT scanners, digital mammography, robotic surgery, dual cardiac catheterization suites and nuclear imaging cameras.
Chris Evert Children's Hospital, Fort Lauderdale
Chris Evert Children's Hospital is recognized by the Children's Hospital Association, providing family-centered care for newborns, neonates, children and youth.
Their healthcare team features pediatricians representing numerous sub-specialties and pediatric nurses dedicated to serving the individual needs of children and their families.
Everything from child-friendly playrooms to meal-time menus have been planned with the comfort and special needs of children in mind.
The next list of top 10 best hospitals in Florida is as follows
Englewood Community Hospital, Englewood
HealthPark Medical Center, Fort Myers
Wellington Regional Medical Center, Wellington
St. Vincent's Medical Center Southside, Jacksonville
University of Miami Hospital, Miami
Town & Country Hospital, Tampa
Sebastian River Medical Center, Sebastian
Florida Hospital Pepin Heart Institute, Tampa
Leesburg Regional Medical Center, Leesburg
Mease Countryside Hospital, Clearwater
ALSO REFER
List of hospitals in New York City
List of hospitals in Los Angeles
List of hospitals in California