List of hospitals in Dubai – Top 10 best hospitals includes government and private hospitals in Dubai, UAE under dha and healthcare city for maternity, eye and dental care
List of top 10 best hospitals in Dubai
Zulekha Hospital – Private hospital
Today the Zulekha Healthcare Group includes two multidisciplinary hospitals in Dubai and Sharjah as well as one diagnostic centre, three UAE medical centres and three pharmacies.
Zulekha Hospital Dubai is a 79 bed hospital established in 2004 which offers both inpatient and outpatient care covering a wide range of medical and surgical specialties. It offers the services of multi-lingual Arab and Asian doctors and nursing staff to provide the best health care in a professional and comfortable atmosphere.
The evolution of Zulekha Hospital from a 30-Bed facility to a 32 department multi-specialty healthcare landmark is a definite sign of progressive implementation.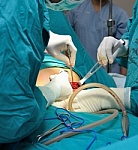 Al Zahra Hospital Dubai
Al Zahra Hospital Dubai has been designed and developed to provide premium medical care and comfort with modern equipment and a team of professional doctors. Al Zahra Private Hospital Dubai (AZHD) is located on Sheikh Zayed Road in Al Barsha and is commissioned to operate in compliance with Global Accreditation and International Standards.
AZHD has a capacity of 187 beds with state-of-the-art facilities; they serve patients with a broad range of individual health services and believe in providing personalized service with the focus on clinical outcome through evidence based medicine approach.
They offer specialized services in Anaesthesia, Cardiology / Interventional Cardiology, Emergency (ER), Endocrinology, Ear, Nose, Throat (E.N.T), Family Medicine, Gastroenterology / Endoscopy, General Surgery, Internal Medicine, Intensive Care Unit (ICU), Obstetrics and Gynaecology (OB/GYN), Out-Patient Dietary Clinic, Ophthalmology, Orthopaedics, Pathology, Paediatrics / Neonatology, Physiotherapy, Pulmonology, Radiology / Interventional Radiology, Urology.
Their team of doctors and nurses have immense experience in their respective specialty; all the doctors have global recognition and accreditations. And each team member believes in empathetic listening and performing their actions accordingly.
Mediclinic City Hospital Dubai
Mediclinic Middle East is part of Mediclinic International, one of the top 10 listed private healthcare groups in the world with 52 private hospitals in Southern Africa, 16 in Switzerland under the name Hirslanden and 2 hospitals and 10 clinics in the UAE. Mediclinic International's headquarters are in Stellenbosch, South Africa.
In 2008, Mediclinic City Hospital was the first multi-disciplinary hospital that opened in Dubai Healthcare City.  As a state-of-the-art healthcare facility, it has continued to dominate Dubai's healthcare landscape in terms of the quality of its medical staff, the breadth of services it offers and the standard of equipment it operates.
With 229 beds, Mediclinic City Hospital can accommodate patients with a wide range of individual health requirements. They offer specialist-focused treatment in the areas of cardiology, radiology, gynaecology, trauma, nuclear medicine, endocrinology , obstetrics, neonatal care and many others.
They also offer advanced levels of diagnosis and treatment, ensuring every patient receives the highest levels of international-standard healthcare.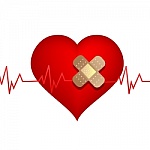 Mediclinic Welcare Hospital Dubai 
Founded in 1998, Mediclinic Welcare Hospital is a modern, multi-speciality 127 bed medical facility providing attentive, cost-effective, quality care of an international standard. Their specialists are highly qualified and experienced in their particular fields, and all their staff members are trained to be fully conversant with best customer care practices, quality in the delivery of services, patient feedback, consistency of service, courtesy and effective communication.
Mediclinic Welcare Hospital was the first private Hospital in Dubai to receive the prestigious Dubai Quality Appreciation Award and the ISO 9001:2000 certification. The hospital also received the Joint Commission International Accreditation, which is the most widely accepted hospital accreditation award.
They offer patients the best quality medical care and services by investing in the latest state-of-the-art technology, keeping abreast of ongoing research and developments in the medical field, building trust with customers and analysing the needs of the communities they serve.
American Academy of Cosmetic Surgery Hospital, Dubai
The American Academy of Cosmetic Surgery Hospital is a comprehensive medical and cosmetic facility that accommodates the needs of the region by providing optimal care, services, training, and public awareness. Its medical team consists of world-renowned dermatologists, cosmetic, plastic and reconstructive specialists, head and neck, oral and maxillofacial surgeons – all of whom specialize in cosmetic surgery.
The American Academy of Cosmetic Surgery Hospital is the first hospital to open in Dubai Healthcare City (DHCC) and the first hospital in the health free zone to receive the Joint Commission International (JCI) accreditation in 2009.
The state-of-the-art American Academy of Cosmetic Surgery Hospital promises a unique experience for its clients, whether they have travelled from oversees, or they live in the United Arab Emirates. While providing the finest surgical and non-surgical cosmetic treatments, their clients and even their families can relax and enjoy luxurious boutique accommodations, featuring elegant rooms and suites with all of the amenities one would expect from a seven star hotel.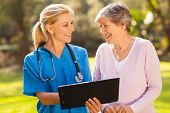 Moorfields Eye Hospital Dubai MEHD
Founded in London over 200 years ago, Moorfields Eye Hospital is the oldest and one of the largest eye hospitals in the world and is internationally renowned for its comprehensive clinical and
research activities.
MEHD offer a wide range of advanced services from simple eye tests to complex eye surgery. Each is carried out by an experienced eye specialist in their respective field. They deliver the best quality service for over 20,000 outpatient consultations and 5,000 surgical procedures a year.
Moorfields Eye Hospital Dubai offers patients a series of examinations (from the simple to the more complex) that test vision, the function of the eyes and which also look at the health of the overall vision system. Together, these examinations provide a comprehensive view of the state of the patient's vision and eye health.
Dr. Batra's Homeopathic Clinic Dubai
Dr. Batra's Homeopathic Clinic FZ-LLC is a wholly owned subsidiary of Dr. Batras' Positive Health Clinic Private Limited incorporated under the Dubai Healthcare City Company Regulation, 2008. With the launch of this clinic, Dr. Batra's has joined the prestigious league of leading healthcare providers at Dubai Healthcare City (DHCC) to deliver a full spectrum of specialized homeopathic treatment.
The world's largest homeopathic healthcare corporate with more than 27 years of medical excellence in the time-tested field of Homeopathy has now brought this world-class medical excellence to the UAE. The new clinic in DHCC will offer patients the expertise of doctors that are hand-picked and personally trained by Dr Mukesh Batra.
Homeopathy offers customized treatment to every patient to stimulate his or her body's own healing processes. It addresses the underlying causes of acute or chronic diseases rather than treating just the symptoms of diseases.
At the Dubai clinic homeopathic treatment is offered for 40 different types of hair loss problems, more than 2000 types of skin ailments, weight management. Later, they plan to add newer segments of treatment of chronic diseases like allergies, gastro-intestinal diseases, other lifestyle and stress related disorders.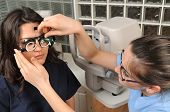 NMC Specialty Hospital Dubai
NMC Healthcare is UAE's largest private healthcare provider. It has two main branches of business, NMC Healthcare and NMC Trading.
Established in Oct 2004, NMC Specialty Hospital Dubai is a multi – specialty hospital providing quality and trusted healthcare services to the people of Dubai and Northern Emirates. The hospital is affiliated with all major national as well as international insurance companies and enjoys direct billing facilities with the insurance companies and third party administrators (TPA).
The hospital operates a well equipped laboratory offering extensive investigative facilities supported by a centralized computerized system. The hospital has tied up with Biomnis, France for rare investigations and tests not available locally.
The radiology department offers state – of – the – art equipment, including a patient friendly closed MRI (1.5 tesla), 64 – Slice Dual Source Siemens Definition MDCT CT scanner, 4-D Ultrasound with Color Doppler, Bone Densitometry, Mammogram, and Digital X – Ray systems backed by a fully integrated PACS system.
The hospital serves as the referral centre of choice for smaller medical centres and clinics in Dubai and surrounding areas.
NMC Hospital Deira, Dubai
Established in 1999, New Medical Centre Hospital Dubai is a general hospital providing quality and trusted healthcare services to the people of Dubai and the surrounding areas.
Backed by a team of expert doctors, experienced nurses, and trained paramedics along with the support of advanced diagnostic equipment and cutting – edge technology, New Medical Centre Hospital Deira offers a wide range of services in various specialties and super-specialties.
The General Clinic and the adjoining Bait Al Shifa Pharmacy are open 24 hours, every day of the week. Specialist doctors are available for consultation and treatment round-the-clock. The hospital provides house visit and ambulance service facilities. It also extends specialized and customized healthcare services to companies and corporate clients.
The Department of Anesthesiology offers services that span from optimizing the patient´s health before surgery, performing the anesthetic and specialized intra–operative monitoring, following up with the patients in the care units & wards, and ensuring optimal analgesia throughout.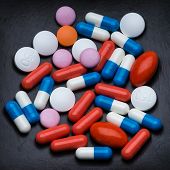 Albaraha hospital (Ministry of health moh)
This is a government hospital setup in 1997 and commonly referred to as Kuwaiti Hospital. The Albaraha hospital is a ministry of health (moh) hospital located next to Dubai Hospital and its preventive medicine department issues English birth certificates as well as provides residence visa blood tests.
All expatriates must get both the Arabic and English birth certificates of their babies, attested by the Ministry of Health (at Al Baraha Hospital) and Ministry of Foreign Affairs.
The next list of top 10 best hospitals in Dubai includes:
American hospital, Dubai
Rashid Hospital, Dubai
Latifa Hospital, Dubai
Canadian Specialist hospital, Dubai
Saudi German hospital, Dubai
Iranian hospital, Dubai
Medcare hospital, Dubai
Aster Hospital, Dubai
Dubai London Clinic, Dubai
ALSO REFER
List of hospitals in the United Kingdom
List of hospitals in Australia
List of hospitals in Switzerland