List of hospitals in Bahrain – Top 10 best hospitals includes government, public, new, private, moh, eye clinics, dental and maternity hospitals in Riffa, Juffair, Muharraq and Manama in Bahrain with address for treatment, vacancies and careers.
List of top 10 best hospitals in Bahrain with address
KIMS Bahrain Medical Centre
The KIMS Bahrain Medical Center WLL (KBMC) is the first GCC franchisee of Kerala Institute Of Medical Sciences, India.
KBMC provides quality outpatient, diagnostic and personal primary care to the population of Bahrain. In addition, their integration with the community, association and insurance companies gives the population in all sectors direct access to their services and specialist treatment.
Address: Rd No 3709, Manama, Bahrain. Phone: +1 931-782-2123.
Royal Bahrain Hospital
RBH delivers state-of-the-art-medical care. With a professional team of doctors, nurses, paramedics and administrators with high-end facilities and equipment from countries such as Germany and the USA.
Furthermore, the hospital has a modern Hospital Information System (HIS), which connects their medical institutions together and allows operations to be almost paperless.
Address: 29, Manama, Bahrain. Phone: +973 1724 6800.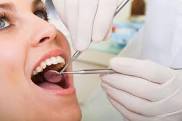 Al-Hilal Hospital – Muharraq
Al Hilal Hospital is a 50 bedded Multi Specialty Hospital in Muharraq, Kingdom of Bahrain. The hospital provides specialty medical and surgical services in all major specialties including Internal Medicine, General Surgery, Laparoscopic Surgery, Cardiology, Urology, Obstetrics & Gynecology, Pediatrics, Orthopedics, ENT Surgery, Ophthalmology and Dentistry.
The hospital has comfortable In patient rooms, Operation Theatre Complex, ICU, Full Fledged Maternity Services, Neonatal Care Unit, Laboratory, X Ray, Ultrasound, CT Scan, Physiotherapy, Emergency and Pharmacy Services.
Address: Rd No 1129, Muharraq 23622, Bahrain. Phone: +973 1734 4199.
Bahrain Specialist Hospital – Juffair
Bahrain Specialist Hospital (BSH) stands as a center of excellence in the Arabian Gulf. It is a highly specialized Medical Center that provides up to date medical services by experienced Consultants and Specialists, using the latest technologies with the-state-of-the-art medical equipment and systems.
BSH is housed in purposely-designed modern premises overlooking a picturesque sea view. It is the first and only hospital in Bahrain that availed the Joint Commission International accreditation (JCI).
Address: Rd No 2447, Manama 10588, Bahrain. Phone: +973 1781 2080.
German Orthopedic Hospital
Their core team comprises of resident German medical doctors and specialists in the various fields of clinical specialty such as Orthopaedics, Anesthesia, Internal medicine (Cardiology) and also Physiotherapy.
They specialise in Orthopedics, Rheumatology, Physiotherapy, Knee, Hip, Spine, Shoulder Surgery and Arthroscopy Treatment.
Address: Building 99, Road 29, Block 329, Manama, Bahrain. Phone: +973 1723 9988.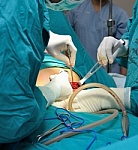 American Mission Hospital – Manama
American Mission Hospital has been providing healthcare for the people of Bahrain for over a hundred years in a non-profit setting. The ideals by which AMH was first established, have remained unchanged in over a century of service.
Address: Saar, Bahrain. Phone: +973 1779 0025.
Gulf Dental Specialty Hospital
This is the only hospital of its kind in the region to provide various types of specialized dental treatment by a team of highly qualified and experienced professionals.
To make your visit a pleasant experience, they strive to offer you the best customer service and to provide you with a caring, effective and timely service.
Address: Umm Ishoum Ave, Manama 54025, Bahrain. Phone: +973 1774 1444.
International Medical City Hospital – East Riffa
Address: P.0 Box 21551, Bldg. 178, Road 2702, Block 927, Near LuLu Hypermarket, 21551, Rd No 2702, Riffa, Bahrain. Phone: +973 1749 0006.
Gulf Diabetes Specialist Center
Gulf Diabetes Specialist Center is the region's first medical center devoted entirely to the treatment of diabetes and its related complications.
The Center is an outpatient medical center specifically designed to provide diabetes prevention programs and also multidisciplinary education and treatment for people with diabetes and their families. The facilities are run by specialists and cover the full range of functions from the management and treatment of adult and pediatric diabetes to metabolic disorders.
Address: Building 99, Road 29, Block 329, Zinj, Bahrain. Phone: +973 1723 9239.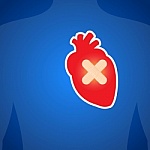 International Hospital of Bahrain
The International Hospital of Bahrain is the kingdom's first private medical center. The Hospital prides itself in its some hundred well- trained and skilled physicians of different nationalities covering most of the major specialties.
The International Hospital of Bahrain offers a wide-range of services. Specialties include Obstetrics and Gynaecology, Reproductive and IVF Centre, Dental and Orthodontics, Internal Medicine, Gastroenterology, Bariatric Medicine, Neonatology and Paediatrics, Ophthalmology, ENT, General Surgery, Physiotherapy, Urology, Orthopaedics, Cardiology, Neurology, Nephrology, Psychiatry, Plastic Surgery and Dermatology.
A 24-hour Accident and Emergency Department and a Pharmacy complements its services.
Address: Budaiya Hwy, Jidhafs, Bahrain. Phone: +973 1759 8222.
The next list of top 15 best hospitals in Bahrain includes:
Salmaniya Medical Complex (SMC)
Sitra Health Centre
Dr Wiam Clinic for Endocrine and Diabetes disorders
Bahrain Defence Force Hospital (also known as Bahrain Royal Medical Services or Military Hospital) – Riffa.
Darkulaib Hospital
Iranian Specialist Hospital
Dr. Tariq Saeed Hospital
Awali Hospital
Al-Kindi Specialised Hospital – Manama
King Hamad University Hospital – Busaiteen
Ibn An-Nafees Hospital
Noor Specialist Hospital- Manama
Al-Amal Hospital – Hamad Town
Dr. Sulaiman Al-Habib Medical Center
Shifa Al Jazeera – Ras Ruman Manama
ALSO REFER
List of hospitals in Abu Dhabi
List of hospitals in the United Kingdom
List of hospitals in Australia
List of hospitals in Switzerland