List of hospitals in Toronto – Top 10 best hospitals in Toronto includes private, general, maternity, rehab, cancer, heart, breast surgery, gastroenterology and teaching hospitals in Toronto, Canada
List of top 10 best hospitals in Toronto
Centre for Addiction and Mental Health – College Street Site, Russell Street Site and Queen Street site at Old Toronto
The Centre for Addiction and Mental Health (CAMH) is Canada's largest mental health and addiction teaching hospital, as well as one of the world's leading research centres in its field.
CAMH is fully affiliated with the University of Toronto, and is a Pan American Health Organization / World Health Organization Collaborating Centre.
As a public hospital, CAMH receives its operating funds from the Toronto Central Local Health Integration Network (TC LHIN). Research grants and funds for special programs are received from the University of Toronto, Foundations and other granting and funding bodies.
CAMH works with the government to help shape the public policy and resource development process to ensure it promotes health and works towards eliminating the stigma associated with mental illness and addiction.
As a teaching hospital, CAMH provides education, training, internships and residencies for students. People training to work in the health care field, including psychiatrists, psychologists, pharmacists, nurses, occupational therapists, social workers and laboratory technologists, come to CAMH for practical experience.
Toronto General Hospital at Old Toronto:
The University Health Network (UHN), consisting of Princess Margaret Cancer Centre, Toronto General Hospital, Toronto Western Hospital and Toronto Rehabilitation Institute, is a recognized leader in patient care, research and education.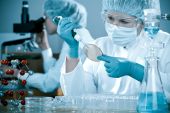 They have a proud history of achieving many "world firsts" including discovering stem cells, pioneering deep brain simulation to treat patients with depression, performing the world's first single and double-lung transplant and pioneering the Cobalt machine, the technology that allowed modern radiation therapy to develop.
Mount Sinai Hospital at Old Toronto:
Mount Sinai Hospital is an internationally recognized 446-bed acute care academic health sciences centre affiliated with the University of Toronto that is dedicated to delivering the best medicine and best patient experience.
It is focused on excellence in patient and family-centred care, innovative education and leading-edge research.
Clinical strengths include women's and infants' health, chronic disease management, specialized cancer care, emergency medicine, and geriatrics. The hospital has been designated with Exemplary Status from Accreditation Canada and every aspect of patient care is anchored in a rigorous quality plan and monitoring of safety and quality goals.
Mount Sinai's Lunenfeld-Tanenbaum Research Institute ranks in the top ten biomedical research institutes in the world. The Hospital was recently named the first hospital in Canada to receive Magnet® status for nursing excellence and patient care.
The Hospital is considered to be a top employer in Canada, receiving multiple awards for its employment and culture centred programs.
Providence Healthcare at Scarborough:
Providence Healthcare is a leading Toronto health care facility, specializing in rehabilitation for patients who have experienced strokes, orthopaedic surgery, or lower limb amputation, or who require specialized geriatric rehabilitation, assessment and treatment.
They also provide complex continuing care, long-term care and community outreach with a particular focus on addressing the medical, physical, spiritual and emotional needs of individuals with geriatric conditions.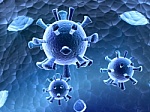 St Michael's Hospital at Old Toronto:
St. Michael's Hospital is a Catholic teaching and research hospital founded by the Sisters of St. Joseph in 1892 to care for the sick and poor of Toronto's inner city.
Affectionately known as the Urban Angel, St. Michael's is renowned for providing exceptional patient care.
As downtown Toronto's adult trauma centre, the hospital is a hub for neurosurgery, complex cardiac and cardiovascular care, diabetes and osteoporosis care, minimally invasive surgery and care of the homeless and disadvantaged.
St. Michael's is also one of the province's major sites of care for critically ill patients.
Baycrest at North York
Baycrest Health Sciences is a global leader in geriatric residential living, healthcare, research, innovation and education, with a special focus on brain health and aging.
As an academic health sciences centre fully affiliated with the University of Toronto, Baycrest provides an exemplary care experience for aging clients combined with an extensive clinical training program for students and one of the world's top research institutes in cognitive neuroscience.
Through its commercial and consulting arms, Baycrest is marketing its sought-after expertise and innovation to other healthcare organizations and long-term care homes, both in Canada and internationally.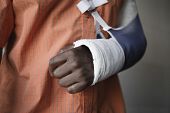 Etobicoke General Hospital at Etobicoke
Etobicoke General (EGH) is a busy, full-service community hospital serving the communities of Vaughan, Bolton, Caledon, east Mississauga and the northwest corner of Toronto and north Etobicoke.
EGH provides a broad range of inpatient and outpatient care services. Each year, the hospital handles close to 70,000 emergency department patient visits, delivers more than 2,600 babies, and performs more than 14,700 surgeries. EGH is also a 'first responder' during any medical crisis at Toronto Pearson International Airport.
Holland Bloorview Kids Rehabilitation Hospital at North Yoke.
Holland Bloorview Kids Rehabilitation Hospital is Canada's largest children's rehabilitation hospital focused on improving the lives of kids with disabilities and a global leader in applied research, teaching and learning, and client and family centred care.
They pioneer treatments, technologies, therapies and real-world programs that give children with disabilities the tools to participate fully in life. They see children with cerebral palsy, acquired brain injury, muscular dystrophy, amputation, epilepsy, spina bifida, arthritis, cleft-lip and palate, autism and other developmental disabilities.
A small number of their clients have complex chronic diseases that require round-the-clock medical care.
Holland Bloorview is a world-class teaching hospital fully affiliated with the University of Toronto.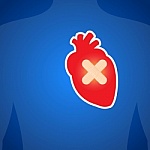 Toronto Grace Health Centre at Old Toronto
The Toronto Grace Health Centre (TGHC) is a 119-bed facility located in the heart of downtown Toronto.
The TGHC provides medically complex, and specialized care and services to those individuals who require Complex Continuing Care, Post Acute Care Rehabilitation and Palliative Care.
The care and services provided at TGHC help facilitate the patient flow through the health care system and ensures recovery to those individuals who may return to their homes or to Long Term Care (LTC) facilities in their communities.
Sunnybrook Health Sciences Centre at North York
From their beginnings as a hospital for Canadian veterans, Sunnybrook has flourished into a fully affiliated teaching hospital of the University of Toronto, evolving to meet the needs of their growing community.
Today, with 1.2 million patient visits each year, Sunnybrook has established itself as the largest single-site hospital in Canada, with four strategic areas of focus:
Heart and stroke
Cancer
Trauma, emergency and critical care
Women and babies
Sunnybrook's groundbreaking research changes the way patients are treated around the world.
The next list of top 10 best hospitals in Toronto includes:
Hospital for Sick Children at Old Toronto.
Toronto Rehabilitation Institute – Lyndhust, Hillcrest, Rumsey and Bickle Centes at Old Toronto.
Toronto East General Hospital at East York.
West Park Healthcare Centre at York.
Toronto Western Hospital at Old Toronto.
St John's Rehab Hospital at North Yoke.
The Scarborough Hospital – General Campus, Birchmount Campus at Scarborough.
North York General Hospital at North Yoke.
Princess Margaret Cancer Centre at Old Toronto.
St Joseph's Health Centre at Old Toronto.
ALSO REFER
List of hospitals in Singapore
List of hospitals in Hong Kong