List of hospitals in Goa – Top 10 best hospitals includes private hospitals for eye, heart, ent, neuro, maternity, knee replacement and other ailments in Margao, Panjim and Mapusa in Goa with contact details and address
List of top 10 best hospitals in Goa
Grace Intensive Cardiac Care Center, Near Ana Fonte Garden, B.P.S Road Pajifond, Margao, Goa. Telephone: 0832-2725391, 2726996.
It is a 65 bedded hospital comprising of 12 bedded intensive care units (it was the first I.C.C.U in Goa in Private Sector) and 48 well equipped and self contained private rooms, semi private rooms, AC rooms and general wards.
It also has passenger elevator & a pleasant reception.
They have 2 operation theaters, with Laminer Flow and Heppa Filters. All the rooms are provided with central oxygen, suction facilities, Generator stands and above all, well qualified nurses and doctors attending the patients round the clock.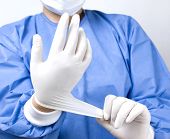 Manipal Health Systems Pvt Ltd, Dona Paula, Panaji, Goa. Telephone: 083-23048800
Manipal Hospitals is part of the Manipal Education and Medical Group (MEMG), which pioneers in the field of education and healthcare delivery.
Manipal Hospitals has a special significance in the overall healthcare industry of India and particularly in South India.
A social seed sown more than five decades ago is today the country's third largest healthcare group with a network of 15 hospitals and three primary clinics providing comprehensive care that is both curative and preventive in nature for a wide variety of patients not just from India but also from across the globe.
Wockhardt NUSI Hospital, Panzarconi, Cuncolim, Salcette, Goa. Contact: 0832- 668 4444.
Located in Cuncolim, in Salcete, it also includes the Wockhardt Institute of Aesthetics bringing quality aesthetic care as well.
The other specialities included here are Minimal Access surgery, Internal medicine, Nephrology, Urology, Critical care, Cosmetology, Obstetrics and Gynaecology, Medical and Surgical Oncology along with Emergency & Trauma Services. Using the aid of ultramodern technology, NUSI Wockhardt Hospital, Goa ensures that patients get the best services possible.
The hospital is equipped with:
180 beds (of which 43 are specifically for Critical Care patients)
5 Operation theatres adhering to International standards
Digital flat panel Cardiac Catheterization lab
Dedicated dialysis and physiotherapy centers
Dedicated Cardiac Ambulance
24 hour Wockhardt Emergency Heart Line
Accident & Trauma Line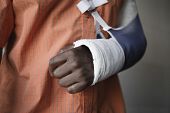 Dr Kolwalkar's Galaxy Hospital, Duler, Mapusa, Goa. Contact : 0832 – 226 6666.
Dr. Kolwalkar's Galaxy Hospital is an excellent multi speciality center with outstanding state of the art facilities which cures every patient with tender care.
This multispeciality hospital is one of a kind in the state of Goa and provides the best in health care to people at affordable prices.
The 4th floor of the hospital houses a dedicated Operation Theatre Complex which has world class Operation Theatres and state of the art machinery installed.
Vintage Hospital & Medical Research Centre Pvt Ltd, Pajifond, Margao, Goa. Telephone: 0832-6644401, 2735201.
In the heart of picturesque and serene Goa, Vintage Hospital, a super specialty, multi-disciplinary hospital provides services equal to the best in the world. Vintage is equipped with modern facilities, internationally qualified doctors, professionally trained nurses and state-of-the art technology and infrastructure.
Vintage Hospital is equipped with ultramodern equipment to cater to general as well as specialty treatments including Intensive cardiac units, Neo-natal intensive care units, Endoscopy, Radiology, Cardiology diagnostic workup, Dermatology, Gastroenterology, Nephrology, Neurology, Gynecology & Obstetrics, Rheumatology with a eleven bedded state of the art Intensive Care Unit (ICU), eleven bedded Intensive Cardiac Care Unit (ICCU) and three operation theatres.
Besides the hospital has a 24 hours 7 days a week Emergency Department comprising its team of registered nurses, specially trained staff and multi specialty Consultants.
The ICU has 11 beds for cardiac, respiratory and post-operative support with central gas supply, ventilators (artificial respirators) and state of the art patient monitors.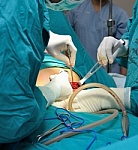 Vrundavan Hospital & Research Centre, Karaswada, Mapusa. Goa. Telephone: 0832-3250022, 2250033.
Vrundavan Shalby Hospital is the first Multi Speciality Healthcare Institution that has been awarded the internationally acclaimed ISO 9001: 2008, Certification in Goa.
R.G.Stone Urology & Laparoscopy Hospital, Bardez, Goa. Telephone: 0832-6640664.
The hospital is the first Super Specialty Urology Institute to introduce "SIEMENS LITHOTRIPSY" in India. It was established in the year 1986 with its foundation in Mumbai.
Over the last 28 years, instruments and equipments have been regularly upgraded & updated with the latest technology available and the new ones added in order to keep pace with the latest advancements worldwide. RG is fully equipped with state-of-the-art, U.S. FDA approved, international standard equipments.
A.V.Da Costa Hospital, Next to Fatorda Statium, Margao, Goa. Telephone: 0832-2741282.
Asilo Hospital, Mapusa, Goa. Contact : 0832 – 2262372
Apollo Victor Hospital, Pajifond, Margao. Contact: 0832 – 672 8888.
ALSO REFER
List of hospitals in Bangalore
List of hospitals in Maharashtra