List of hospitals in New York City – Top 10 best hospitals includes private, teaching, catholic, public, children's, va hospitals in Brooklyn, Staten Island, Bronx, Manhattan and Queens in New York City, USA
List of top 10 best hospitals in New York City
Brooklyn Hospital Center, Brooklyn, NYC
Founded as the borough's first voluntary hospital, The Brooklyn Hospital Center has been keeping Brooklyn healthy since 1845.
Today, it is a 464-bed community teaching hospital, and provides a full range of primary, specialty, diagnostic and tertiary care with a team of outstanding physicians, nurses and staff. TBHC services almost 300,000 annual patient visits throughout Brooklyn.
Located in the heart of Downtown Brooklyn, TBHC is a clinical affiliate of The Mount Sinai Hospital and an academic affiliate of The Icahn School of Medicine at Mount Sinai.
TBHC has fully accredited, independent residency programs in emergency medicine, internal medicine, general surgery, obstetrics and gynecology, pediatrics, pharmacy, family medicine, general dentistry and oral and maxillofacial surgery. TBHC trains more than 250 physicians each year.
New York Hospital, Queens, New York City
In 1997, The New York Hospital and The Presbyterian Hospital merged, creating the New York Presbyterian Hospital Care Network. These entities became what are now known, respectively, as the NewYork-Presbyterian Hospital and the NewYork-Presbyterian Healthcare System.
The system is now one of the largest healthcare systems in the country.
Today, New York Hospital Queens,with its own leadership and charter has grown to become a comprehensive and innovative institution.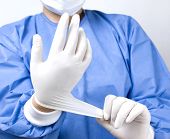 The hospital maintains specialty care centers and clinics throughout the borough of Queens and offers world-class health care services in almost every specialty area.
NYU Langone Medical Center, Manhattan, NYC:
NYU Langone Medical Center, a world-class, patient-centered, integrated, academic medical center, is one of the nation's premier centers for excellence in clinical care, biomedical research and medical education.
Located in the heart of Manhattan, NYU Langone is composed of four hospitals:
Tisch Hospital, its flagship acute care facility;
the Hospital for Joint Diseases, one of only five hospitals in the nation dedicated to orthopaedics and rheumatology;
Hassenfeld Pediatric Center, a comprehensive pediatric hospital supporting a full array of children's health services;
and the Rusk Institute of Rehabilitation Medicine, the world's first university-affiliated facility devoted entirely to rehabilitation medicine.
Lenox Hill Hospital, Manhattan, NYC:
Lenox Hill Hospital, a 652-bed, acute care hospital located on Manhattan's Upper East Side, has earned a national reputation for outstanding patient care and innovative medical and surgical treatments.
The hospital is particularly well known for excellence in internal medicine, cardiovascular disease, orthopaedics, sports medicine, otolaryngology/head and neck surgery, and maternal/child health.
The Hospital is also a recognized leader in public health education and community outreach.
Lincoln Medical Center, Bronx, New York City
Lincoln Medical Center is one of New York City's premier acute care hospitals.
Located in Downtown Bronx, Lincoln is a teaching hospital renowned for its Centers of Excellence, and a recognized industry leader in the implementation of state-of-the art medical technology and best practices.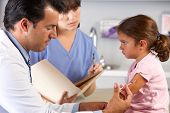 The team of highly trained and caring medical professionals is dedicated to providing you and your loved ones with the highest quality health care that is safe, compassionate, culturally competent and patient-centered.
Coney Island Hospital, Brooklyn, New York City
Coney Island Hospital continues to rebuild while offering comprehensive medical services to the community.
Their newly renovated emergency Department (ED) is fully operational   and is producing shorter wait times and offering increased privacy.
Their private Labor and Delivery suites are open and they are again delivering babies. The hospital also has adult inpatient medical services available – including behavioral health and critical care as well as a full range of surgical and diagnostic services.
Wyckoff Heights Medical Center, Brooklyn, New York City
Wyckoff Heights Medical Center has been providing medical care to the community since 1889.
Today, they see 75,000 visits annually in the Pediatric/Adult Emergency Departments, deliver 2,000 babies, offer outpatient services to thousands at their network of community ambulatory care centers.
Located in an ethnically diverse residential neighborhood, Wyckoff Heights Medical Center is a 350-bed teaching hospital.
A dedicated staff of 1,800 physicians, nurses and support personnel care for patients thirty-five distinct languages and cultures.
Richmond University Medical Center, Staten Island, NYC
Richmond University Medical Center (RUMC), an affiliate of The Mount Sinai Hospital and the Icahn School of Medicine, is a 470+ bed healthcare facility and teaching institution serving borough residents.
It is a leader in the areas of acute, medical and surgical care, including emergency care, surgery, minimally invasive laparoscopic and robotic surgery, gastroenterology, cardiology, pediatrics, podiatry, endocrinology, urology, oncology, orthopedics, neonatal intensive care and maternal health.
RUMC is a Level 1 Trauma Center and a designated Stroke Center, receiving top national recognition from the American Heart Association/American Stroke Association.  The state-of-the-art Cardiac Catheterization Lab has PCI capabilities for elective and emergent procedures in angioplasty.
RUMC maintains a Wound Care/Hyperbaric Center and a Sleep Disorder Center on-site at its main campus.  The hospital also offers behavioral health services, encompassing both inpatient and outpatient services for children, adolescents and adults, including emergent inpatient and mobile outreach units.
RUMC is the only borough facility that offers inpatient psychiatric services for adolescents.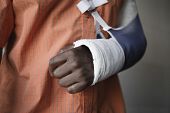 Memorial Sloan-Kettering Cancer Center, Manhattan, New York:
It is the world's oldest and largest private cancer center and has devoted more than 125 years to exceptional patient care and innovative research.
Today, they are one of 41 National Cancer Institute–designated Comprehensive Cancer Centers, with state-of-the-art science flourishing side by side with clinical studies and treatment.
The close collaboration between their physicians and scientists is one of their unique strengths, enabling them to provide patients with the best care available as they work to discover more-effective strategies to prevent, control, and ultimately cure cancer in the future.
Calvary Hospital, Bronx, New York:
From its inception in 1899, Calvary Hospital has been faithfully devoted to providing pallative care to adult patients in the advanced stages of cancer, addressing the symptoms of the disease, not its cure.
A voluntary, not-for-profit hospital, operated in connection with the Archdiocese of New York, Calvary continues to embody this tradition of caring through the services and programs offered.
Calvary is the only fully accredited acute care specialty hospital in the U.S. devoted to this special care.  With 225 beds in the Bronx and Brooklyn and more than 1,000 employees, Calvary serves more than 5,800 patients annually.
Calvary provides palliative care, which is the active treatment of the symptoms, not the cure of the disease, in order to make patients as comfortable as possible.
 
The next list of top 10 best hospitals in New York City includes:
St.John's Episcopal Hospital, Queens
Columbia University Medical Center, Manhattan
Harlem Hospital Center, Manhattan
University Hospital of Brooklyn, Brooklyn.
North Central Bronx Hospital, Bronx
St. Barnabas Hospital, Bronx
Woodhull Medical and Mental Health Center, Brooklyn.
Manhattan Eye, Ear, and Throat Hospital, Manhattan
Zucker Hillside Hospital, Queens
Staten Island University Hospital, Staten Island
ALSO REFER
List of hospitals in Singapore
List of hospitals in Hong Kong