List of hospitals in Bihar, India includes the top 10 best private and esic tieup hospitals in Patna, Bhagalpur and Muzaffarpur in Bihar with contact details and address.
List of top 10 best hospitals in Bihar
Jeevak Heart Hospital & Research Institute
The Jeevak Heart Hospital and Research Institute, Patna is Bihar's first fully equipped super-specialty hospital providing all facilities for the entire range of invasive and non-invasive cardiac procedures including open heart surgeries for all adult and paediatric heart diseases.
Until August 1998, Bihar did not have any facility for coronary angiography, angioplasty, open heart surgery, etc. and patients suffering from serious cardiac problem had to travel to heart hospitals in far off cities, at great risk to life, with additional cost and hardship.
With the start of Jeevak Heart Hospital in August 1998, this critical gap in health care services in Bihar has been covered.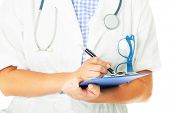 The first coronary angiography, first angioplasty, first coronary artery bypass grafting, first valve replacement and neonatal heart surgery was all performed at Jeevak Heart Hospital in Bihar.
Contact details and address: Kankarbag, Patna, Bihar. Contact number: 06127-2365814, 2345895.
K.K.Nursing Home & Research Centre
They have moved from being the pioneer in providing specialized facility in medical case management since 1978.
They were the first to start the concept of nursing home care in Bhagalpur.
In the field of non invasive cardiology we are the pioneer in starting first state of art original Schiller of Switzerland TMT(Tread Mill Test), HOLTER test and colour Doppler study of heart.
Advanced Echocardiography i.e. Tissue Doppler study was started way back in 2002 ( GE Vivid FiVe) being the first installation of state of art machine in whole of Bihar.
Contact details and address: Raja Sn Road, Bhagalpur, Bihar. Telephone: 0641-2420073.
Heart Hospital Pvt Ltd
This hospitals today provides almost all the modern treatment facilities like non-invasive and invasive cardiac investigation, Cath lab procedures viz. – angiography (coronary, renal etc.), PTCA, ASD, PDA – device closures, EPS & RFAetc. and Heart Surgeries viz – CABG, Valve replacement, ASD – VSD – PDA- Surgical closures etc.
Heart Hospital today is a super specialised center in Cardiology in the state that has more than One Lac Thirty Five Thousand registered patients who have been treated. It is a CGHS, ECHS and Govt. of Bihar recognized, ISO-9001 certified hospital and is in the process of getting NABH Accreditation.
Contact details and address: Kankarbag, Patna, Bihar. Contact: 0612-2367997, 2356126.
The other top 7 best hospitals in Bihar are:
Prashant Memorial Charitable Hospital
Contact details and address: Mahesh Babu Chowk, Muzaffarpur, Bihar. Telephone: 0621-2227035, 2216860
Dr. Ruban Memorial Hospital
Contact details and address: South Gandhi Maiden, Patna, Bihar. Telephone: 0612-2320446.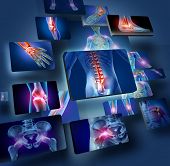 Sri Ram Nursing Home
With over 70 beds, Sri Ram Hospital is serving since 1994, in the field of health & medicine. The legacy of touching live stems from the four pillars of their philosophy of experience, excellence, expertise and research. At the hospital, they unite exceptional clinical success rates and superior technology with centuries old traditions of Eastern care and warmth, as they truly believe the world is their extended family.
The hospital provides round the clock emergency services. Casualty is equipped with all the latest machines and equipments to handle emergency cases. Hospital has three ambulances to bring patients in case of any emergency.
Contact details and address: Kankar Bagh, Patna, Bihar. Contact: 0612-2360547, 612.
Magadh Hospital
The hospital provides Free Hemo – dialysis facilities to the patients of Below Poverty Line Families and organises Free Medical Camps to propagate awareness among masses. So far they have treated more than 40 thousand In-patients with the success rate of 97% and provides 24 x 7 emergency services for critically ill patients and trauma cases.
The hospital also provides training in Physiotherapy, Pathology and Department of Nutrition; Dietetics. The Cardio-thoracic Department performs By-Pass Surgery on Beating Heart regularly and Interventional Cardiology i.e. Angiography, Angioplasty, Valvotomy are commonly performed with a success rate of 99%.
Contact details and address: Rajendra Nagar, Patna, Bihar. Telephone: 0612-2691515, 2691500.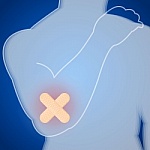 Arvind Hospital Pvt Ltd
Contact details and address: Ashok Raj Path / Behind Novelty Building, Patna, Bihar. Telephone: 0612-2302313, 6413672.
Ram Ratan Hospital
Contact details and address: Near Bazar Samiti, Patna, Bihar. Telephone: 0612-2686256, 3203452.
Sahyog Hospital
Contact details and address: Pataliputra, Patna, Bihar. Telephone: 0612-2262642.
ALSO REFER
List of hospitals in Bangalore
List of hospitals in Maharashtra