List of hospitals in Seoul – Top 10 best hospitals for plastic surgery, cancer, cosmetic, heart, diabetes, pregnancy, maternity and surgery in Seoul, South Korea with contact details and address.
List of top 10 best hospitals in Seoul
Asan Medical Center, Seoul
With 2,680 licensed beds and a total area of 280,300 square meters, it is the largest hospital in Korea. Since 1993, a healthcare quality improvement team has been in operation at AMC.
AMC has 46 clinical departments and divisions and 29 specialized centers and departmental specialist clinics, including the Asan Cancer Center, Diabetes Center, and Organ Transplantation Center.
The Asan Heart Institute specializes in treatment of cardiovascular diseases, and Children's Hospital provides care to pediatric patients aged 0 to 18.
Contact details and address: 88 Olympic-ro 43-gil, Songpa-gu, Seoul, South Korea. Phone: +82 1688-7575.
St Mary's Hospital, Seoul
Since its establishment in 1980, Gangnam St. Mary's Hospital has been striving to treat mental and physical illnesses for almost three decades. In March 2009, it was reborn with a new, cutting-edge infrastructure as Seoul St. Mary's Hospital, with the aim of establishing a new medical culture.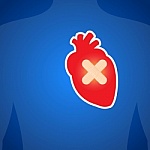 The International Health Care Center is staffed by doctors, nurses or coordinators who can communicate fluently in English, Russian, Japanese, French, Chinese and Korean.
Cheil General Hospital, Seoul
The hospital has specialized medical centers such as an infertility center, a medical exam center for women, a breast cancer center, as well as a gynecologic endoscopic surgery center.
In addition, CGH has high-tech labs, each of which is dedicated to research in endocrinology, genetics, and infertility.
It also has a state-of-the-art Mother & Baby Care Center, which boasts the largest scale medical facilities in the country for providing services related to pregnancy, birth, infant care, and obstetric ultrasonography.
Contact details and address: Seoae-ro 1-gil, Jung-gu, Seoul, South Korea. Phone: +82 2-2000-7114.
Bumin Hospital Group, Seoul
Bumin Hospital has performed over 100,000 orthopedic surgeries up to year 2011.
Through its specialized centers such as Spine Center, Joint Center, Fracture Center, Bumin Hospital has been delivering customized treatment services to patients.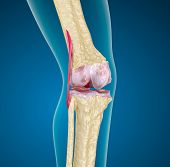 Spine and Joint Research Center continues to contribute to the academic society by developing innovative medical techniques and sharing its latest knowledge.
Konkuk University Medical Center, Seoul
The International Clinic at Konkuk University Medical Center offers wide range of medical services for all patients from all parts of the world.
All our doctors are highly trained and experienced and rigidly follow international standards.
Some of the clinic's basic services include physical examinations, child and adult immunization, travel vaccinations, general internal medicine and treatment for various other medical conditions.
Contact phone: +82-2-2030-8361,2.
Seoul National University Hospital, Seoul
Through the historical tradition of Jejungwon and Daehan Hospital, Seoul National University Hospital (SNUH), as the representative medical center of Korea, has heralded a national development engine raising the nation's healthcare system to world-class standards in the field of medical sciences, as well as medical education, research, and patient care.
Moreover, it signaled the announcing of Korea's excellence in medicine by opening offices overseas, such as in the U.S. and the Middle East. This led Korean healthcare to be at the forefront of achieving the mission of making 'Medical Korea' be internationally recognized.
As SNUH offers services on the basis of higher principles and proven evidence, it adopts a paradigm shift to combine existing diagnosis and treatment models with high-tech disease control and prevention programs.
Contact details and address: 28 Yeongeon-dong, Jongno-gu, Seoul, South Korea. Phone: +82 2-2072-2114.
Samsung Medical Center, Seoul
The Samsung Medical Center consists of a hospital and a cancer center. The hospital houses 40 departments, 10 specialist centers, 120 special clinics, and 1,306 beds.
SMC is a tertiary hospital manned by approximately 7,400 staff including over 1,200 doctors and 2,300 nurses. Since its foundation, the Samsung Medical Center has successfully incorporated and developed an advanced model with the motto of becoming a "patient-centered hospital," a new concept in Korea.
Equipped with advanced medical service infrastructure including outstanding medical staff, order communication system (OCS), picture archiving communication system (PACS), clinical pathology automation system, and logistics automation system, SMC is defining a new hospital culture in Korea by being the best hospital in terms of hi-tech medical services.
To ensure its further growth, the Samsung Medical Center opened the Samsung Cancer Center and Samsung Cancer Lab in 2008 and 2009, respectively.
Contact address: (06351) 81 Irwon-Ro Gangnam-gu. Seoul, Korea. Phone: 82 – 2 – 3410 – 0200.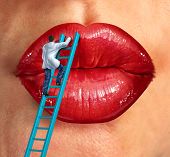 Seoul Surgical Hospital Seoul
Seoul Surgical Hospital is an internationally-accredited, multi-disciplinary hospital conveniently located in Seoul, South Korea. Their mission is to deliver high-quality, comprehensive medical services to the local and extended community with excellence, and competence.
Seoul Surgical Hospital's patient center is equipped to serve the specific medical needs of the community. Their medical team helps international patients to navigate the hospital's outstanding medical care. English is widely spoken throughout the hospital, thus easing communication between the staff and international patients.
They offer state-of-the-art diagnostic, surgery, therapeutic and intensive care facilities in a one-stop medical system. Their eleven specialized centers provide patients with a comprehensive range of services from health check-ups to special medical treatments.
Seoul Surgical Hospital also conducts leading research and uses gained knowledge to care for their patients, educate health care professionals, and practice family-focused care.
Contact details and address: 191 Jungdae-ro, Songpa-gu, Seoul, South Korea. Phone: +82 2-3400-1000.
KyungHee Medical Center, Seoul
The Kyung Hee Medical Center was established in 1971 with the motto "toward a disease-free civilization."
Two hundred and sixty-six faculty and over 2,500 staff members provide top class medical care to over 1.5 million domestic and 1,000 international patients each year. The medical staff offer world-class services in tune with the latest medical science developments of the 21st century.
The Kyung Hee Medical Center is the first university hospital to have a comprehensive treatment system that combines dental, Western, Eastern, and East-West medicine. It leads the "creation of a new medicine" by promoting cooperation and supplementation between Eastern and Western medicine as well as introducing a new East-West treatment system to more efficiently eradicate disease and maximize patient satisfaction.
Contact details and address: 23 Kyungheedae-ro, Dongdaemun-gu, Seoul, South Korea. Phone: +82 2-958-8114.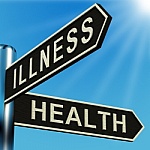 Hamchoon Women's Clinic, Seoul
Hamchoon Women's Clinic was founded in 1992 as a partnership hospital and is a specialized clinic for infertility, genetic testing, and general OB/GYNcare.
The next list of top 5 best hospitals in Seoul includes:
KyungHee University Neo Medical Center, Seoul
Yonsei University Medical Center, Seoul
Sanggye Paik Hospital, Seoul
Seoul Paik Hospital, Seoul
Jaseng Hospital of Oriental Medicine, Seoul
ALSO REFER
List of hospitals in Singapore
List of hospitals in Hong Kong