List of hospitals in Bangkok includes top 10 best government and private hospitals for eye, cancer, orthopedic, heart treatment and for plastic surgery.
List of top 10 best government hospitals in Bangkok
Bangkok Metropolitan Administration General Hospital (Klang Hospital), Bangkok
Klang Hospital (also known as Bangkok Metropolitan Administration General Hospital or BMA General Hospital) is located in the Pom Prap Sattruphai district of Bangkok on Luang Road.
This hospital was founded in 1898. The hospital has now expanded into a 20-storey multi-purpose facility with all the services of a fully-functioning hospital and has 408 beds.
King Chulalongkorn Memorial Hospital, Bangkok
With an in-patient capacity of 1,433 beds, it is one of the largest hospitals in Thailand. It also operates five specialized medical service centers, including a Cardiac Center and Glaucoma Imaging and Diagnostic Center.
Bhumibol Adulyadej Hospital, Bangkok
Affiliated to the Royal Thai Air Force, this hospital has a total capacity of 774 beds.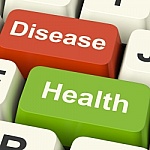 Phramongkutklao Hospital, Bangkok
The hospital provides medical services to Army, Government Officials, its employees, families and to the general public as well and has about 1235 beds in total.
Priest Hospital, Bangkok
Priest Hospital is located in Ratchathewi district of Bangkok on Si Ayutthaya Road and has a capacity of 935 beds.
This hospital was established in 1949 as a hospital specifically set up to care for ailing Buddhist monks and novices.
Even today, the hospital still cares for monks, as well as conducts medical research and provides a support system for medical care of the monastic order throughout Thailand.
Rajavithi Hospital, Bangkok
Affiliated to the Department of Medical Services, Thailand this hospital has a total capacity of 900 beds.
Siriraj Hospital, Bangkok 
With a total of 61 clinics and 2200 bed capacity, Siriraj Hospital is housed in a 80 building complex and is affiliated to Mahidol University.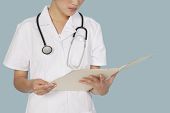 Somdet Chaopraya Institute of Psychiatry, Bangkok
The hospital treats people with mental health problems for those aged 14 years and more. Besides the hospital also provides dental services and physiotherapy services with a total capacity of about 900 beds.
Ramathibodi Hospital, Bangkok
This hospital is located on Rama 6 road near the Chitralada Palace.
There are 3 main health servicing buildings in the medical school campus which serve at least 5,000 out-patient visits per day and in-patients with more than 1,000 beds for tertiary medical care.
Ramathibodi Hospital is equipped with the most high-technology medical equipment in the world and hence makes it to the list of the top 10 best hospitals in bangkok in the public sector.
Police General Hospital, Bangkok
Police General Hospital is located in Pathum Wan district of Bangkok on Rama 1 Road.
Today, it is a full-fledge state-run hospital, with a modern 14-storey building offering nearly 700 beds.
The hospital is in the heart of Bangkok's main shopping district and offers all the standard medical services expected from an accredited national medical facility.
List of top 10 best private hospitals in Bangkok
Bumrungrad International Hospital, Bangkok
It is a multi-specialty hospital located in the heart of Bangkok, Thailand. Founded in 1980, today it is the largest private hospital in Southeast Asia, with 554 beds and over 30 specialty centers.
Bumrungrad offers state-or-the-art diagnostic, therapeutic and intensive care facilities in a one-stop medical center and hence is at the top of the list of best hospitals in bangkok.
Bumrungrad serves over a million patients annually. Over 400,000 are internationals. They include thousands of expatriates who live in Bangkok and nearby countries, plus visitors from 190 countries around the world.
The hospital has a medical coordination office staffed by doctors, nurses, and interpreters who serve the special needs of international patients.
Ramkhamhaeng Hospital, Bangkok
This 350-bed tertiary care facility is part of the Ram Group of Hospitals.
This particular hospital, besides providing all standard medical care, also specialises in several areas, such as: knee/hip replacement, plastic surgery, heart centre, in vitro fertilization and embryo transfer.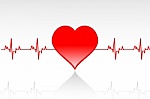 Saint Louis Hospital, Bangkok
It organizes inpatient and outpatient treatment in the majority of medical specializations.
It is equipped with modern medical technique including Digital Catheterization Lab, Exercise Stress Test, Mammogram and Bone Densitometry.
Thonburi Hospital, Bangkok
The Thonburi Hospital Company Limited was founded in 1976. From then, the company has expanded tremendously within health care industry and has currently a capacity of 435 beds.
Yanhee Hospital, Bangkok
The wide range of cosmetic services offered – from breast augmentation to facelift, from tummy-tuck to liposuction, from botox injection to dental whitening, from facial treatment to hair transplant  – makes Yanhee a 'one-stop shop' for beauty."
And as a foremost medical tourism destination in Thailand, Yanhee serves thousands of overseas patients annually, filling an important niche in plastic surgery, cosmetics and beauty services.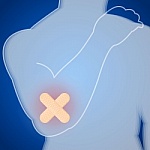 Kasemrad Hospital Bangkae, Bangkok
With a capacity of 500 beds, Kasemrad is one of the largest private hospital in Bangkok, providing medical facilities to a large number of patients.
Hua Chiew Hospital, Bangkok
Huachiew Hospital is located in the Pom Prap Sattru Phai district of Bangkok. This hospital had its origins as a small midwifery clinic in the year 1938.
Since then, a 22-storey full medical facility was officially opened in 1979 and has grown and expanded into the top-notch establishment it is today, with a 450-bed accommodation for in-patient care. The hospital also takes care of over half a million out-patients annually.
Phyathai 1 Hospital, Bangkok
The various centers that provide medical services include Musculo-Skeletal Center, Body & Mind Center, Beauty Center, Heart Center and Check-up Center.
The others are Diabetes & Metabolic Center, Gastro Intestinal & Endoscopy Center and Dermatology Clinic. The total capacity of this hospital alone is 350 beds.
Thainakarin Hospital, Bangkok
The Heart Center offers an extraordinary health care in diagnosis, treatment, surgery, and rehabilitation for cardiac patients. First-rate care is provided by a team of internal doctors, cardiologists, nutritionists, physical therapists, and pharmacists.
The Bone & Joint Center provides total orthopedic care, treatment, and rehabilitation of musculo skeletal injuries to patients who suffer with pains from bones, joints, ligaments, tendons, and muscles.
Samitivej Sukhumvit Hospital, Bangkok
Samitivej is JCI accredited hospital, providing healthcare services in Thailand.
Samitivej Hospitals with their world standard facilities, unparallel hospitality, treatment and dedication to excellence, provides experienced surgeons offering a wide range of cosmetic/reconstruction/Plastic surgery and procedures designed to enhance your natural beauty and help you achieve the look that you have always wanted.
ALSO REFER
List of hospitals in Singapore
List of hospitals in Hong Kong