How to make cosmetics at home – Shampoo, Nourishing cream, bath salts, cold cream, eyeliner, astringent, perfume, anti perspirant, hand cream and whitening cream
In these days of spiraling prices the cosmetic aids sold over the shop counters are beyond the reach of ordinary women.
Here are some methods for making your own beauty aids which will not only save you time and money, but will give you the satisfaction of producing genuine stuff.
Make Your Own Cosmetics
Scrape a fresh coconut and grind it to a smooth paste. Squeeze out the milk without using water. Place the juice over a gentle fire and boil it for a few hours till the oil floats to the top, leaving a dark brown residue at the bottom.
Remove from fire, cool and strain through a fine cloth. Add any floral essence to this oil and then bottle. This oil is used extensively by the women of Kerala who are famous for their long and lustrous hair.
Shampoo 
Put two tablespoons of oil in the soap shreds, then pour in the hot water before setting it aside to jell. Another good shampoo is made by squeezing two limes into the soap shreds.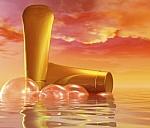 This is an excellent shampoo for treating greasy hair. For very greasy hair in half teaspoon of liquid ammonia instead of lime juice.
Nourishing cream
Buy six ounces of lanolin and one and a half ounces each of witch-hazel and almond oil. melt lanolin by placing it in a small bowl. Set the bowl over simmering water.
When the lanolin is completely dissolved, remove from heat and beat in witch-hazel and oil and place in air-tight bottle. Nourishing cream is very good for a dry skin.
Make your own bath salts
Mix together 20 teaspoons of epsom salts, six teaspoon of fine table salt and one teaspoon each of boric acid and baking soda. Sprinkle over them a teaspoon of your favourite perfume and you will have a pleasant bubbling bath.
Make your own cold cream
Buy two ounces of good quality white wax, two ounces rose water and eight ounces almond oil. melt the wax over top of hot water. Remove from heat and beat in the essence and oil. cool and bottle.
Make your own eyeliner kajal
Fill a clean, sterilized copper, steel or silver diya (receptacle) with pure oil or ghee. Make a wick from sterilized cotton and soak it in oil. Light the wick and keep a scrupulously clean copper vessel inverted over the top of the flame about one-third of an inch away from the burning wick.
When the oil has been exhausted in the diya, remove the inverted vessel and you will find a thick black coating on the vessel. Scrape and powder this well and mix it with a few drops of castor oil to form a thick paste.
Place this in an air-tight container. This home-made liner keeps the eyes cool and puts a sparkle in them.
Astringent lotion for tightening the pores
Buy two ounces each of spirit of lavender and eau de Cologne and one ounce of spirit of camphor. Mix together and put in a bottle with tight-fitting stopper. It is excellent for treating a greasy skin.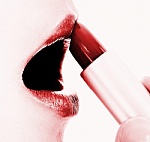 Cleansing cream
Three teaspoons of witch-hazel, one teaspoon lemon extract, one teaspoon lanolin, two drops yellow food colouring and six teaspoons of soft shortening. Grind all the ingredients very finely and put in a jar. Store in fridge or in a cool, dry place.
Anti-perspirant
Mix half ounce of powdered borax, three-fourth ounce of powdered alum with juice of two limes and half litre boiling water. Cool and bottle and use as required.
Home-made hand cream
Mix together to a smooth paste one teaspoon each of soft-shortening, petroleum jelly, almond oil, three teaspoon of lanolin, two teaspoons glycerine and lime juice and half teaspoon of lemon extract. Put in airtight container and store either in the fridge or in a cool and dry place.
Perfume
Take some sweet-smelling fresh flowers, a wide-mouthed jar, a little fine salt and olive oil and cotton-wool. Cut the cotton wool in small bits to fit into the jar.
Gather the flowers early in the morning when they are fresh . separate the petals and flowers and sprinkle on them salt, crushing them a little. Soak the cotton-wool pieces nicely.
Now place a thick layer of petals at the bottom of the jar and cover with an oil-soaked piece of cotton wool. In this way, go on making layers of petals with cotton-wool in between, till all the petals have been used.
Then cover the mouth of the jar tightly. Place the jar in hot sun for 14 days. Remove the lid and squeeze out the perfume from the cotton wool in a clean, sterilized bottle with a tight-fitting lid and use when required. You can make perfume of any flower you like in this way.
This home-made deodorant will keep you fresh and fragrant. It also checks perspiration. Mix together three tablespoon each of boric acid powder and salicylic powder in a jar of your favourite talcum powder. Shake up and use.
Whitening cream
Buy one ounce of lanolin, one-fourth ounce almond oil, half ounce of each of hydrogen peroxide and glycerine. Melt lanolin over top of hot water. Remove from heat and, while still hot, beat in glycerine and oil. Cool thoroughly and mix in a peroxide and a few drops of your favourite essence. Bottle and use when required.