List of cosmetics companies in UK – Top 10 best cosmetics manufacturers in England, Scotland and Wales in UK that do not use animal testing.
List of top 10 best cosmetics companies in UK
Molton Brown
Over the decades they have built up a reputation for being London's bath, body and beauty connoisseurs.
Their perfumes, shower gels, body lotions, candles and hand care products blend exotic ingredients with a touch of London eccentricity for bold fragrances and bright colours that stand out on the shelf.
You'll now find Molton Brown in five-star hotels, stylish homes and high-end department stores across the world and yet each product is still blended in London, their home since 1973.
They have been awarded the Leaping Bunny logo to certify that they never test on animals.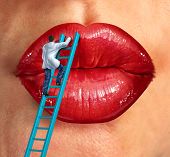 Vie at Home
Virgin Vie At Home and The Virgin Cosmetics Company were the Virgin Groups online and high street stores that sold cosmetics, skincare and beauty products as well as jewellery and homeware.
Even though their ever-evolving group is now moving away from glamourous adventures in this particular retail sector, the brilliant Vie At Home continues to sell their fabulous ranges in the UK.
Vie At Home sell cosmetic and beauty products through their consultants as well as online and in high street shops. So if you are looking to revamp your cosmetics and jewellery collections, need a one-stop shop for fabulous styling tips or even the perfect finishing touch to make your home feel like a palace, then look no further.
Vie at Homes beauty and cosmetic products have been developed by a team of experts dedicated to finding the best formulas, manufacturers and designers. Their brief is to innovate and improve on whats been done before.
Nails Inc.
Launched 15 years ago, the once small British brand was founded by young entrepreneur Thea Green. After travelling to the US whilst working as Fashion Editor at Tatler, Thea spotted a gap in the UK market for professional high quality manicures and a more fashion forward range of products for women with little time.
Nails inc has become an award winning nail brand famous for catwalk color, fashion collaborations, innovative special effects and immaculate professional manicures.  With nail bars all over the UK, Nails inc is now the UK's number one nail bar chain.
Nails inc's top team of technicians regularly work with A-list celebrities and fashion designers including Victoria Beckham, Alexa Chung, Poppy Delevingne and backstage at the hottest events across the globe from high profile shows at London and New York Fashion Week to the MTV EMAs.
The product line is formulated with the latest professional technologies, boasting a portfolio of more than 150 colours and special effects including the bestselling Porchester Square, Mayfair Lane, Leather Effect and NailKale shades.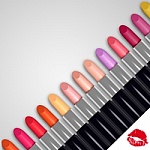 The Body Shop
They make products with love and care. They source some of the finest raw ingredients from the four corners of the globe and harness the skills of artisan farmers and add their expertise to create effective products that are wonderful to use.
They never test on animals, and all their products are 100% vegetarian.
They campaign with passion on issues close to their heart, because activism is in their blood. They always keep people, animals and the planet in mind.
Neal's Yard Remedies
They opened their doors on 4th December, 1981 in Neal's Yard, a once forgotten corner of Covent Garden, in the heart of central London, England.
Their passionate belief that beauty should be natural, not synthetic, has been at the heart of their business since they started, over 30 years ago.
They believe in nature, honesty and transparency, and your right to know what goes into the products you buy.
Lush
Lush is a cosmetics retailer headquartered in Poole, Dorset, United Kingdom. Founders, Mark Constantine and Liz Weir discovered their passion for handmade cosmetics during the 1970s when they became for The Body Shop.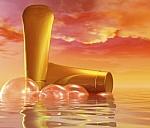 Montagne Jeunesse
Founded in 1985, Montagne Jeunesse is a beauty-product business based in Baglan Energy Park, South Wales, UK and sold in 82 countries worldwide and listed in over 1000 international retail chains across all of the major global retailers.
Rimmel
What is truly astonishing is that a brand with so much past can still be very much of the present – but Rimmel, of course, has a tradition of breaking all the rules.
Founded in London, Rimmel has kept its finger on the pulse of this most eclectic of capitals, and taken inspiration from the city's unique street style to create a brand of beauty that's quite different from anything to emerge from Milan, Paris or New York.
Beauty made in London is witty, edgy and streetwise. It's about setting trends, not following them. It's about experimentation and self-expression. In a word, it's about having fun. And Rimmel's affordable range of colourful, contemporary, high-quality products is designed to enable real women to do just that.
Beauty Without Cruelty
For over 30 years, Beauty Without Cruelty has led the way in cruelty free cosmetics. They operate a company wide fixed cut off date and are fully compliant with BUAV requirements.
All Beauty Without Cruelty products are: 100% suitable for vegans and vegetarians and are completely cruelty free.
Besides they are caring for environment by using recycled materials where possible and finding methods of sourcing which minimize their footprint on the planet.
They use natural pure ingredients and their products are considered one of the most successful for sensitive skin, being hypoallergenic and fragrance free throughout.
Space.NK
Space.NK.apothecary is a British cosmetics retailer which offers beauty products from around the world.
As of February 2014 it has 62 locations in the UK (57 freestanding, 5 within select Harvey Nichols) and 23 in the USA.
In addition to Space.NK's signature Body, Spa, Man and Woman collections, the retailer carries over 60 specialist brands.
ALSO REFER
List of cosmetics companies in USA