How to do a facial at home, how to massage your face and how to steam the face
A facial is the best treatment you can give yourself. It not only improves the circulation of blood but also stimulates the muscles of your face. It eases tension and gives a fresh glow to your skin.
Tie up your hair, then clean the face with one tablespoon rice flour mixed to a paste with curds, add a pinch of turmeric powder and apply on your face.
Rub nicely into the skin, then remove with a pieces of cotton-wool soaked in warm water, wash with cold water and then pat dry.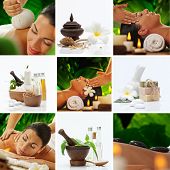 Now take home-made nourishing cream and apply it at the base of the neck, on the sides of the neck, on the chin, and around the mouth, nose and on the cheeks and forehead.
Begin by massaging the neck, use your palms from the base of the neck upwards in an upward movement till the chinline. Do this 12 times. Then with all your fingers locked into each other massage once again upwards till the chinline.
This stimulates blood circulation and smoothens wrinkles. Now massage the chin in downward movements using the back of your hand. Then beginning at the chinline gently start massaging the face in upward circulation movements.
As you reach the mouth, do circular movements round the mouth massaging gently with the cushions of your second and third fingers.
Also, massage the lips in the same manner. On the nose, do circular movements with your first finger. Do light tapping with your fingers on your cheeks to increase the circulation of blood in these areas.
Gently massage the areas around the eyes in circular motions. Massage the forehead with first finger upwards and outwards in circular motions. This removes tension from the face and induces relaxation.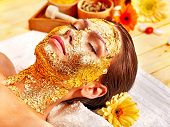 Lastly do the tapping movements all over your face with your fingertips.
How to steam the face:
To do this take a medium-sized pan half full of boiling water and make a tent of bath towel over your head. Add herbs or your favourite perfume to make it specially delightful.
Steam for about 10 minutes. Pat dry. Now apply a face pack over your face. A face pack deep-cleanses and refines the pores of your skin and improves its colour and texture and gives it a glow or shine.