How to dress up well for women – Learn how to be dressed well, camouflage your physical imperfections with correct clothes, matching colours and costume jewellery
Learn to Dress
Do you know what makes a woman stand out in a crowd of pretty faces? Her clothes. If you are neatly, elegantly and suitably dressed for the occasion you will make heads turn in your direction, but if you are sloppily or unbecomingly dressed, however pretty you may be, no one is going to give you a second look.
So, if you wish to belong to that enviable group of well-dressed and sophisticated women, learn to dress with taste and imagination. Wear clothes that suit you, instead of following fashions blindly.
Smart women all over the world are never slaves of fashion, they stick to clothes and designs that suit them. Besides helping you in your appearance, the right choice of clothes can work wonders for your figure.
Few helpful hints which will tell you how to camouflage your physical imperfection with clothes:
If you are short, you should never wear broad borders or clear horizontal stripes. Broad borders and horizontal strips will further eat up your height. The best dress for you is the saree for it adds inches to the height.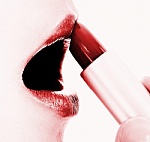 But the saree and the blouse should not be in contrasting colours. They should be of the same shade because this will help carry the eye upwards in an unbroken line giving the illusion of height.
Besides being short if you also happen to be plump, you should avoid bright colours and bold designs because they will exaggerate your fullness. In stead, try to wear soft shades because they will make your figure appear slim.
If you have a heavy bust, then wear sleeveless and self-coloured blouses and dress. Wear sarees with contrasting borders, because the border which will run diagonally across your front, will cut the bulk of your figure and give you a slimmer look.
If you have a bulging tummy, avoid wearing buckles, brocches and belts on the centre line. Throw the saree pallav across the shoulder so that the border cuts down the bulge.
Accentuate your hair-do – A very beautiful hair-do will draw the eye upwards away from the bulge. If you are tall, learn to be proud of your height.
Do not hunch or try to minimize your height by trying to push your neck into your shoulders for this will only spoil your appearance. Wear clothes of contrasting colours and avoid vertical designs.
Sarees look beautiful on a tall and slender woman. Wear sarees having broad borders and prints.
If you are tall and thin – then you should wear salwar and kameez, bell-bottoms or pants because they will help to camouflage your height.
Avoid tapering heels; instead wear moderate heels. Absolute flats will make your legs appear longer then they are.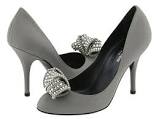 Tall and thin girls sometimes have thin necks. To camouflage this, wear a delicate odni or a scarf around the neck. This will not only cover the thinness of your neck but will also make you look pretty.
Avoid anything delicate in accessories. They are for shorter girls. Carry large purses, wear chunky jewellery and big square wrist watches.
Besides wearing clothes that flatter your figure, learn to choose the right colours for yourself. Before buying any material, drape it over yourself and buy it only if it highlights and adds warmth to your complexion.
Never, never choose a colour because it is in fashion:
Or because it suits your friend. Whatever colour you choose, it should always flatter your complexion and not distort your self-colouring.
Besides choosing the right shades see that the clothes you wear fit your contours like a glove.
It is much better to have a few dresses which fit you nicely then a wardrobe full of dresses, all poorly designed and put together.
If you cannot afford to have your dresses stitched by a good tailor, then try to attend school of dress-designing and dress-making so that you will be able to make your own clothes economically at home.
Keep the clothes you have well-starched, well-pressed and faintly scented. Even the best dress looks ugly if it is unclean, crumpled or smelly.
When you go out, wear clothes which are suitable for the occasion. Pastel shades should be kept for mornings and dark shades should be reserved for the evenings.
Never wear clothes that scream for attention
A profusion of loud colours used indiscriminately will stamp you as an ill-dressed woman. If you want to add a touch of colour to your outfit, then accentuate it either with an exotic scarf or a piece of costume jewellery.
You need not be a beauty queen to appear pleasing and to draw attention to yourself. All you need – to be the centre of attraction – is to be well-dressed.
With a good dress sense, you will not only draw attention but also gain confidence and poise at the same time.