Where to invest money to get more returns in India – Best way of investing money to earn more profit is to start a monthly systematic investment plan in various mutual funds in India.
Invest your money in Mutual funds in India and get more returns
Invest your hard earned money in Mutual funds in India. A mutual fund is a common pool of money in to which investors with common investment objective place their contributions that are to be invested in accordance with the stated investment objective of the scheme.
The investment manager would invest the money collected from the investor in to assets that are defined/ permitted by the stated objective of the scheme. For example, an equity fund would invest equity and equity related instruments and a debt fund would invest in bonds, debentures, gilts etc.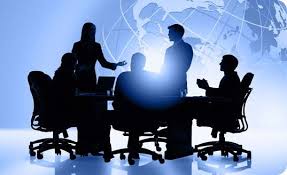 Best way of investing in Mutual funds in India
The best way of investing in Mutual funds is through the SIP or Systematic Investment Plan route.
Systematic Investment Plan (SIP) is an investment technique whereby the investor invests a fixed sum of money at regular intervals, say once a month or once a quarter.
Most investors think that buying stocks at low prices and selling them when prices are high is a favourable strategy. But this is hard to achieve and involves risky variables. A more successful investment strategy is to adopt the method called Rupee Cost Averaging. Under Rupee Cost Averaging, more units are purchased when prices are low and fewer units when prices are high.
Which are the best mutual funds in India ?
The top 10 best mutual fund companies in India include HDFC Mutual Fund, ICICI Prudential Mutual fund, Reliance Mutual Fund, SBI Mutual fund, DSP Blackrock Mutual Fund and IDFC Mutual fund.
Then you need to decide whether you want to invest in an Equity fund, Balanced fund or a Debt fund of any of the above mentioned Mutual fund companies in India.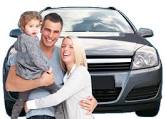 How to earn more profit from tax paid income
High inflation often impacts the savings of individuals. In view of the same, generating "market-linked" returns over a longer period of time is critical for meeting your goals. Mutual Fund schemes in this category are positioned with an objective to produce "market-linked" returns over a period of time.
Invest into Equity Funds, Gold Funds and Hybrid / Balanced Funds which are positioned to help you create wealth and generate good returns.
Advantages of investing in mutual funds
Mutual funds are managed by professional fund managers, responsible for making wise investments according to market movements and trend analysis.
Also, they allow you to invest your savings across a variety of securities and diversify your assets according to your objectives, and risk tolerances.
Mutual funds offer regular investors a chance to diversify their portfolios, which is something they may not be able to do if they decide to make direct investments in stock market or bond market.  Also, they are particularly good for small investors who have limited funds and are not aware of the intricacies of stock markets.
Best investment options for NRIs / OCIs and PIOs
Investing in mutual funds gives you the liquidity when required and also helps you to reach your financial goals effortlessly, unless real estate investment which gives you a decent return but not good liquidity.
Also money invested in India through NRE accounts, can be redeemed back to the same account. This makes your money fully repatriable.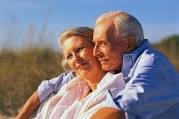 Remember to get your KYC done
The Know Your Customer details and documents need to be filled and submitted, before you initiate the process of investing in Mutual funds.
The documents required for filling the KYC form includes a photograph, PAN card copy duly attested by the investor and an address proof also duly self attested.
Need help in investing in India
A common man is so much confused about the various kinds of Mutual Funds that he is afraid of investing in these funds as he can not differentiate between various types of Mutual Funds with fancy names.
SEBI / AMFI regulates the Mutual fund industry in India and your money is absolutely in safe hands, when you invest in any of the Mutual fund companies.
If so, Contact Wealth Care Management, Goa Mobile 9822482374, who claim that many of their investors have got SIP returns of 12, 16 and even 21 % per annum (tax free) for the last 5 years.
ALSO REFER
How to be a successful entrepreneur in India
Best banks to take education loan in India
Which is the best hotel to stay in Goa
Best investment plan for child education in India
Best investment options for senior citizens in India