Public universities in Canada – List of top 10 best public universities in Ontario, Quebec, British Columbia, Alberta, Manitoba, Newfoundland and Labrador, Nova Scotia, Saskatchewan, New Brunswick and Prince Edward Island in Canada for local and international students.
List of top 10 best public universities in Canada
University of Toronto, Ontario
Established in 1827, the University of Toronto has one of the strongest research and teaching faculties in North America, presenting top students at all levels with an intellectual environment unmatched in depth and breadth on any other Canadian campus.
U of T has international students from 161 countries and regions and the top five countries/regions of origin are China, India, United States, Brazil and South Korea.
The University of Toronto offers about 700 undergraduate programs in Humanities & Social Sciences, Life Sciences, Physical & Mathematical Sciences, Commerce & Management, Computer Science, Engineering, Kinesiology & Physical Education, Music and Architecture. Also, the University offers second entry professional programs in Education, Nursing, Dentistry, Pharmacy, Law and Medicine.
The University of Toronto offers 222 Master's and Doctoral level graduate programs in a wide variety of fields. This includes 59 professional graduate programs and 45 combined programs that include professional master's components. U of T also offers 44 collaborative programs.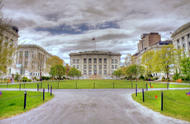 Université de Montréal, Quebec
Founded in 1878, the Université de Montréal, with its two affiliated schools, the École Polytechnique and the HEC Montréal, is now the largest university in Quebec and the second largest in Canada. With over 60,000 students from around the world, the Université de Montréal awards more than 11,000 diplomas every year. Deeply rooted in Montreal and dedicated to its international mission, the Université de Montréal is one of the top universities in the French-speaking world.
Combining green space and modern architecture, the campus is steeped in the great tradition of North American universities. With over 30 buildings, some of which are connected by an underground network, the campus is dominated by the majestic Art-Deco tower of the Roger-Gaudry Building-a distinctive feature of Montreal's unique silhouette.
With its 16 faculties and 80 departments and schools, the Université de Montréal offers programs in almost all academic fields. UdeM is the only Quebec university that teaches the full range of disciplines in health sciences, boasts the province's only faculty of veterinary medicine and houses one of Canada's largest faculty of arts and sciences.
With over 7,000 foreign students enrolled last year, UdeM is considered one of Canada's most cosmopolitan universities. Its foreign student office (Bureau des étudiants internationaux) provides guidance and information to foreign students
York University, Ontario
York University is the 2nd largest university in Ontario, 3rd largest in Canada and has 280+ university partnerships across the globe.
The University has over 7,000 faculty and staff, about 275,000 alumni and 5,190 international students from 171 countries.
Located 30 minutes from downtown Toronto, the Keele campus offers a rigorous academic foundation balanced by real-world experiential education. Their 53,000 students, from across the world, are enrolled in 160+ undergraduate and 59 graduate programs.
Set on the historic Wood family estate, the Glendon campusis a lush parkland in the heart of Toronto offering an intimate learning community. Home to 2,700 students, Glendon specializes exclusively in the liberal arts, and is the only campus in Canada to do so in more than one language.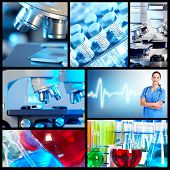 University of British Columbia, British Columbia
The University of British Columbia is a global centre for research and teaching, consistently ranked among the 40 best universities in the world. Since 1915, UBC's West Coast spirit has embraced innovation and challenged the status quo. Its entrepreneurial perspective encourages students, staff and faculty to challenge convention, lead discovery and explore new ways of learning.
UBC's two main campuses are situated in Vancouver and in Kelowna in theOkanagan Valley. Also in Vancouver, UBC Robson Square is a vibrant learning centre in the heart of downtown, the UBC Learning Exchange is a community engagement initiative based in Vancouver's Downtown Eastside, and UBC'sCentre for Digital Media at the Great Northern Way Campus is located in Mount Pleasant.
UBC also provides clinical education to Faculty of Medicine students at 75 health care facilities across British Columbia. In addition, UBC's Asia Pacific Regional Office in Hong Kong, a Liaison Office in New Delhi, India, and a Liaison Office in Lille, France facilitate teaching and research partnerships and support alumni engagement.
Concordia University, Quebec
Every year, their scholars, facilities and city inspire 46,000 students to engage with big questions head-on. They are a comprehensive university and they search for innovative solutions and make positive contributions to society.
Concordia provides you with thousands of possible paths to a degree. You can choose from 500 degree programs and 7,000 courses that challenge you to bring your A-game.
Some of the most important learning happens in their Colleges, Schools and Institutes, where students and teachers can gather in their own space to exchange ideas and learn, and to organize and take part in special-interest seminars and guest lectures.
More institutes and centres may be found among Concordia's 18 research units that complement academic departments and provide unique training opportunities for students.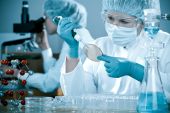 University of Ottawa, Ontario
The University of Ottawa is the largest bilingual (English-French) university in the world. Located at the heart of Canada's capital, they have ready access to the great institutions of the country. Their advances in social sciences, health, science and the humanities make uOttawa a unique place to learn, grow and excel.
The University has more than 40,000 students, 5,000 employees and 180,000 alumni and more than 450 programs in 10 faculties. Besides it is the first and largest French immersion program among Canadian universities.
Also the University has about 200 undergraduate programs and over 185 graduate programs and their co-operative education program is amongst the top five in the country.
Athabasca University, Alberta
Through the achievements of its students, faculty and staff, AU stands out as a provider of high quality post-secondary education.
AU serves over 40,000 students (over 7,800 full-load equivalents) and offers over 850 courses in more than 55 undergraduate and graduate programs in a range of arts, science and professional disciplines.
The University employs over 1,350 faculty and staff members on four Alberta, Canada,campuses located in Athabasca, St. Albert, Edmonton and Calgary and maintains over 350 collaborative agreements with other Canadian and international post-secondary institutions, with professional associations and employer groups.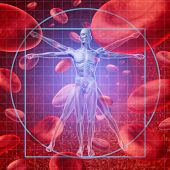 University of Alberta, Alberta
Within a vibrant and supportive learning environment, the University of Alberta discovers, disseminates, and applies new knowledge through teaching and learning, research and creative activity, community involvement, and partnerships.
The Faculty of Graduate Studies and Research promotes graduate education, establishes and maintains quality standards, leads the strategic graduate planning activities of the University, provides support and services to graduate applicants, students, and graduate programs, and administers numerous graduate scholarships and awards.
International students are an integral part of UAlberta graduate student community. They make up more than 34% of their graduate student population—2,600+ students from more than 100 different countries.
University of Alberta International (UAI) offers a network of support with the international student in mind. UAI's Global Connections and Collaborations works with institutions, industry, governments, foundations and alumni around the world to offer outstanding programs and enhance research and teaching.
Ryerson University, Ontario
Ryerson University is located in the heart of downtown Toronto, at the corner of Yonge Street & Dundas Street and is accessible via public transportation, and next to Dundas TTC subway station.
The total Student population is approximately 38,950, while Faculty and staff population is 2,700.
Ryerson's co-operative education programs allow students to alternate between their academic studies and relevant paid full time work in jobs within their industry.
Ryerson is a proud member of the world community as well, taking on both local and international volunteer opportunities to help support and grow communities around the world.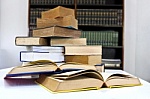 Simon Fraser University, British Columbia
Born in 1965, SFU has become Canada's leading comprehensive university with vibrant campuses in British Columbia's largest municipalities —Vancouver, Burnaby and Surrey — and deep roots in partner communities throughout the province and around the world.
Located in Canada on British Columbia's west coast and named for an early explorer, Simon Fraser University opened on September 9, 1965 with 2,500 students.
Noted Canadian architects Arthur Erickson and Geoffrey Massey designed the original Burnaby Mountain campus to foster interdisciplinary contact between students and researchers. That same openness and desire to innovate informs SFU's current vision: to be Canada's most community-engaged research university.
Now boasting three distinctive campuses, 30,000 students, 6,500 faculty and staff, and 130,000 alumni, SFU has matured into one of the world's leading teaching and research universities.
The next list of top 10 best public universities in Canada includes:
Université Laval, Quebec
University of Waterloo, Ontario
University of Manitoba, Manitoba
University of Victoria, British Columbia
Memorial University of Newfoundland, Newfoundland and Labrador
Université du Québec à Montréal, Quebec
University of Saskatchewan, Saskatchewan
Dalhousie University, Nova Scotia
University of New Brunswick, New Brunswick
University of Prince Edward Island, Prince Edward Island
ALSO REFER
Best schools of public health in America
Top american universities for international students
Top universities in UK for health and social care 
Top universities in UK for law