Private universities in Canada – List of top 10 best private universities in Ontario, British Columbia, Manitoba, Nova Scotia and New Brunswick in Canada for local and international students.
List of top 10 best private universities in Canada
Trinity Western University, British Columbia
Trinity Western is a Christian University legislated by British Columbia to serve the public. More importantly, lives are changed at TWU through its whole-person, Christ-centred approach to education. With a wide array of undergraduate, graduate, and adult degree-completion programs, TWU equips leaders of character and competence to make a positive impact in the lives of others.
In 1957, a small group of people had an extraordinary vision to establish a Christian university in Canada. Today, TWU is Canada's largest independent Christian liberal arts institution, with a comprehensive total enrolment of 3,600 students and over 26,000 alumni in more than 80 countries around the world.
TWU leads the way in Canada for Christian liberal arts education, and offers 42 undergraduate and 17 graduate degree programs. Trinity Western University provides a wide array of learning experiences, whether degree or non-degree, in its satellite campuses and through its various schools and institutes.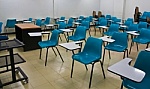 Redeemer University College, Ontario
Redeemer is an undergraduate Christian liberal arts and science university committed to academic excellence and to enabling students to discover their unique gifts and callings in life.
Situated in Ancaster, Ontario, their campus provides a beautiful environment in which to study and learn. For 30 years, they have been enjoying theatre events, concerts, art exhibitions, sporting events, and lecture series as well as conferring degrees and diplomas.
Small classes and a low student-faculty ratio allow students to be mentored by faculty. Experiential and cooperative education programs enrich the educational experience, while off-campus programs allow students to experience different cultures. Professional and dedicated staff encourage student development in a variety of co-curricular programs.
Tyndale University College, Ontario
Tyndale University College & Seminary was founded in 1894 in Toronto, Ontario. Legislated by the Government of Ontario, Tyndale University College is a Christian university with a growing number of undergraduate programs, offering a wide range of academic disciplines.
Tyndale offers a distinct undergraduate Christian university experience where students develop the skills they need to think analytically and respond to the issues of today and tomorrow. Smaller classes nurture a strong sense of community and dialogue between students and professors.
The university offers Bachelor's degrees and honours degrees in Arts (BA), Religious Education (BRE), a Certificate in Christian Studies and a post-undergraduate Bachelor's degree in Education (BEd). These degrees prepare graduates for dynamic careers, professional programs, graduate programs in other universities and for life.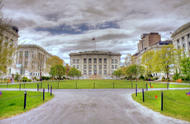 Crandall University, New Brunswick
Crandall University is Atlantic Canada's leading Liberal Arts university devoted to the Christian faith. Founded in 1949, Crandall is an independent university in Moncton, New Brunswick, Canada. Representing sixteen different countries, Crandall is home to over 800 students. 

Situated on a picturesque, 200-acre site in beautiful Moncton, New Brunswick, Crandall's campus offers a welcoming atmosphere, a commitment to students, academic excellence and a devotion to the Christian faith.
Crandall's exceptional faculty, favourable 13:1 student-to-professor ratio and renowned academic programs (including two new master's degree programs) set it apart as a campus students are proud to call their university home.
Canadian Mennonite University, Manitoba
Canadian Mennonite University is the result of the amalgamation of three colleges: Mennonite Brethren Bible College/Concord College (est. 1944); Canadian Mennonite Bible College (est. 1947); and Menno Simons College (est. 1989).
In Fall 2008, following a rigorous review of the depth and breadth of CMU's program, along with the quality and commitment of its faculty to teaching, research, scholarship, academic inquiry and the advancement of knowledge, the Associate of Universities and Colleges of Canada (now Universities Canada) granted CMU full membership.
Along with the degree granting charter from the province of Manitoba, this 'gold seal of approval' from this internationally recognized body, means that CMU rightfully takes its place among Canada's recognized institutions of higher learning. Through teaching, research and service CMU inspires and equips women and men for lives of service, leadership and reconciliation in church and society.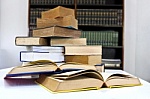 University Canada West, British Columbia
University Canada West is a contemporary independent university located in the heart of vibrant Vancouver.
Established in 2004, UCW offers a range of career-focused programs including the Bachelor of Commerce, Bachelor of Arts (Media and Communications) and Master of Business Administration. Courses are offered at their downtown Vancouver campus and online too. Offering courses online brings flexibility to education, allowing those who may not have otherwise had the opportunity to gain respected qualifications.
University Canada West is a university with a clear vision – to put its students at the heart of everything. From the first moment you step on campus to your graduation, every experience University Canada West offers is tailored to give you the best possible start in your career.
Quest University, British Columbia
Quest University Canada is Canada's first independent, not-for-profit, secular university. Quest offers only one degree, a Bachelor of Arts and Sciences and focuses entirely on excellence in undergraduate education.
All students complete a major senior thesis or project and there is curricular emphasis on effective written and oral communication, critical thinking, personal and intellectual development, civic engagement, and employability.
The 2-year Foundation Program introduces students to fields across the arts and sciences and the 2-year upper-level Concentration Program requires students to design their own majors with faculty input and guidance.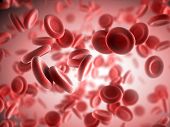 Kingswood University, New Brunswick
On Kingswood University's campus, their excellent academic facilities include computer-integrated classrooms featuring Internet access and digital projection systems. Their faculty are distinguished, credentialed educators whose mission is the success of their students.
The curriculum of Kingswood University is composed of courses of study that are specifically designed to meet the needs of students preparing for vocational ministry including courses ingeneral education that are foundational to ministry.
Each degree and major begins with a core curriculum of program specific courses which are enhanced by additional general education, Bible and theology, and other professional ministry courses.
Booth University College, Manitoba
Booth is a growing Christian university college with a commitment to offer a range of academic programs that provide students with the knowledge and skills necessary to make a difference.
They are making the Booth experience a life-transforming blend of rigorous academic study, deep Christian faith, exciting co-curricular opportunities, and service in the community.  They want students to be engaged—in the shaping of their minds, in the molding of their hearts, and in the transformation of the world.
Booth University College is a small comprehensive Christian university college offering an education for a better world.
Among the many exciting new developments at Booth is the new Urban Service Learning course where all students are engaged in learning about society's problems and probing for solutions in actual social service settings.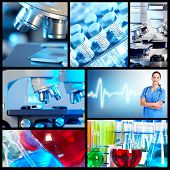 Atlantic School of Theology, Nova Scotia
On June 28, 1974, Atlantic School of Theology was formally incorporated by an Act of the Legislature of Nova Scotia, granting the School the power to confer degrees in its own name and in its own right.
The School is accredited by the Association of Theological Schools in the United States and Canada and offers Master of Divinity and Master of Arts (Theology and Religious Studies) degrees. The Master of Arts (Theology and Religious Studies) degree is offered in conjunction with Saint Mary's University.
While each institution retains its independent status and grants its own degrees, exciting possibilities for joint programming becomes a regular part of AST's program offerings. Students at AST are able to explore new avenues for theological education such as inter-faith dialogue, which is becoming a major part of the societal context in which ministry now must exercise its calling. Another result of the affiliation agreement is the jointly sponsored Canadian Centre for Ethics in Public Affairs (CCEPA) located on the AST campus.
ALSO REFER
Best schools of public health in America
Top american universities for international students
Top universities in UK for health and social care 
Top universities in UK for law