List of pharmaceutical companies in the USA – Top 100 best pharma manufacturers in California, Florida, New York, Texas in the United States including generic and drug companies.
List of top 100 best pharmaceutical companies in the USA
Abbott Laboratories
Their diverse businesses enable them to offer vast solutions to people worldwide during every stage of life and enable them to live not just longer but better.
The people they serve trust them to help them keep their bodies and minds in peak condition.
They earn this trust by providing high-quality, affordable, branded generic medicines that treat pervasive and persistent health conditions around the world. Innovative formulations are just the beginning.
They have revolutionized packaging and delivery to address regional needs and provide access to medicines in areas previously beyond the reach of health solutions.
Lupin Pharmaceuticals
Lupin Pharmaceuticals, Inc. is the U.S. wholly owned subsidiary of Lupin Limited, which is among the top five pharmaceutical companies in India.
Through their sales and marketing headquarters in Baltimore, MD, Lupin Pharmaceuticals, Inc. is dedicated to delivering high-quality, branded and generic medications trusted by healthcare professionals and patients across geographies.
Lupin Pharmaceuticals, Inc. is committed to achieving its vision and mission of becoming an innovation led transnational pharmaceutical company.
Eli Lilly and Company
Across the globe, Lilly employees work to discover and bring life-changing medicines to those who need them, improve the understanding and management of disease, and give back to communities through philanthropy and volunteerism.
They were founded in 1876 by Colonel Eli Lilly, a man committed to creating high-quality medicines that meet real needs. More than a century later, they are passionate about building on this precedent in continued pursuit to make life better for individuals.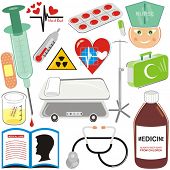 Pfizer
They have a leading portfolio of products and medicines that support wellness and prevention, as well as treatment and cures for diseases across a broad range of therapeutic areas.
They have an industry-leading pipeline of promising new products that have the potential to challenge some of the most feared diseases of our time, like Alzheimer's disease and cancer.
Their global portfolio includes medicines and vaccines as well as many of the world's best-known consumer health care products.
Procter & Gamble
Their market capitalization is greater than the GDP of many countries, and they market products in more than 180 countries.
With this stature comes both responsibility and opportunity. Their responsibility is to be an ethical corporate citizen.
P&G is widely recognized as the industry's global innovation leader.
ABBVie
They are 25,000 people focused on developing new products and new ways to help people manage some of the most serious health conditions.
AbbVie began as the pharmaceutical leader, Abbott, which was founded in 1888 by Chicago physician, Dr. Wallace Abbott.
Since then, Abbott has evolved to become a global healthcare leader, delivering innovative pharmaceutical, nutritional, diagnostic, and medical products to people in more than 150 countries.
Gilead Sciences
Gilead Sciences, Inc. is a research-based biopharmaceutical company that discovers, develops and commercializes innovative medicines in areas of unmet medical need.
They strive to transform and simplify care for people with life-threatening illnesses around the world.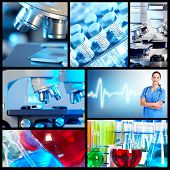 Gilead's portfolio of products and pipeline of investigational drugs includes treatments for HIV/AIDS, liver diseases, cancer, inflammatory and respiratory diseases, and cardiovascular conditions.
Amgen
Amgen is committed to unlocking the potential of biology for patients suffering from serious illnesses by discovering, developing, manufacturing and delivering innovative human therapeutics.
This approach begins by using tools like advanced human genetics to unravel the complexities of disease and understand the fundamentals of human biology.
Amgen focuses on areas of high unmet medical need and leverages its biologics manufacturing expertise to strive for solutions that improve health outcomes and dramatically improve people's lives.
A biotechnology pioneer since 1980, Amgen has grown to be one of the world's leading independent biotechnology companies, has reached millions of patients around the world and is developing a pipeline of medicines with breakaway potential.
Acadia Pharmaceuticals
At Acadia, they share a passion for improving the lives of patients with neurological and related central nervous system (CNS) disorders.
Their pipeline of product candidates is led by NUPLAZIDTM (pimavanserin), which, if approved, will establish a new and distinctly different pharmacological approach to treating psychosis and be the only drug approved in the United States for the treatment of psychosis associated with Parkinson's disease.
They also are developing pimavanserin for Alzheimer's disease psychosis and schizophrenia—additional areas with severe unmet medical needs. In addition, they have collaborative clinical-stage programs for chronic pain and glaucoma.
Their vision is to become a leading biopharmaceutical company dedicated to developing and commercializing innovative therapies in the CNS area.
Bristol-Myers Squibb
Around the world, their medicines help millions of people in their fight against such diseases as cancer, cardiovascular disease, hepatitis B and hepatitis C, HIV/AIDS and, rheumatoid arthritis.
At Bristol-Myers Squibb, their BioPharma strategy uniquely combines the reach and resources of a major pharma company with the entrepreneurial spirit and agility of a successful biotech company.
With this strategy, they focus on customers' needs, giving maximum priority to accelerating pipeline development, delivering sales growth and continuing to manage costs.
The next list of top 90 best pharmaceuticals companies in the USA includes :
McKesson.
Merck & Co..
Biogen.
Acorda Therapeutics
Alexion Pharmaceuticals.
Alimera Sciences.
Endocyte.
Ensemble Therapeutics.
Allergan.
Tec Laboratories.
Titan Pharmaceuticals.
Allozyne.
Alnylam Pharmaceuticals.
Smith, Kline & French.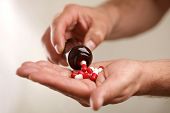 Spectrum Pharmaceuticals.
Alza.
Ambit Biosciences.
AMRI Global.
Amylin Pharmaceuticals.
Anacor.
Intercept Pharmaceuticals.
ISTA Pharmaceuticals.
Anthera Pharmaceuticals.
Apricus Biosciences.
Immunity Project.
Impax Laboratories.
ARIAD Pharmaceuticals.
Avax Technologies.
Bio-Nucleonics.
BioClinica.
Corcept Therapeutics.
Cortex Pharmaceuticals.
BioCryst Pharmaceuticals.
Biolex.
Biovest.
Biovista.
Cambrex Corporation.
CancerVax.
Cannabis Science Inc.
Ameridose.
AmerisourceBergen.
Century Pharmaceuticals.
Cephalon.
China PharmaHub Corp..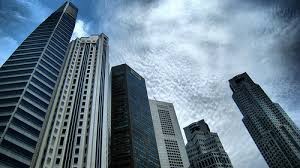 ChromaDex.
Combe Incorporated.
CoTherix.
Covidien.
Aptalis.
Arena Pharmaceuticals.
Cutter Laboratories.
CytRx.
Danco Laboratories.
Acceleron Pharma.
Accredo.
Diffusion Pharmaceuticals.
Elorac.
Elysium Health.
Emergent BioSolutions.
Aderis Pharmaceuticals.
Akorn.
Endo International.
Epix Pharmaceuticals.
Fabre-Kramer.
Forest Laboratories.
Galena Biopharma.
Genentech.
ViroPharma.
ViS Research.
GTx Incorporated.
ImClone Systems.
Incyte.
Insys Therapeutics.
Intarcia Therapeutics.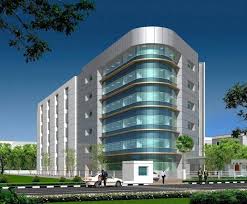 Ivax Corporation.
KannaLife.
Kinetic Concepts.
Plexxikon.
Prasco Laboratories.
King Pharmaceuticals.
KV Pharmaceutical.
Leiner Health Products.
Lexicon Pharmaceuticals.
Mallinckrodt.
Mapp Biopharmaceutical.
ARYx Therapeutics.
Astex.
Martek Biosciences Corporation.
Melior Discovery.
Miles Laboratories.
ALSO REFER
List of pharmaceutical companies in UK
List of pharmaceutical companies in India
List of pharmaceutical companies in Australia
List of pharmaceutical companies in Canada