List of major oil and gas companies in UAE – Top 10 best multinational and private companies involved in oil and gas exploration and construction activities in Abu Dhabi, Dubai and Sharjah in the UAE
List of top 10 best major oil and gas companies in UAE
Abu Dhabi Company for Onshore Petroleum Operations Ltd
The Abu Dhabi Company for Onshore Petroleum Operations Ltd. (ADCO) operates onshore and in shallow coastal waters of the Emirate of Abu Dhabi, one of the seven members of the United Arab Emirates.
The original concession agreement was made with Petroleum Development (Trucial Coast) Ltd. On 11th January 1939, but geological work did not begin until after the Second World War. Exploratory drilling began in Abu Dhabi in February 1950.
ADCO was incorporated under Law No. 14 for 1978, on 8th October 1978 and has been responsible, since February 1979, for operations in the concession area, which after relinquishments, now covers more than 21,000 square kilometers.
The Company exports from two major terminals: Jebel Dhanna and Fujairah, and produces mainly from eleven oil fields.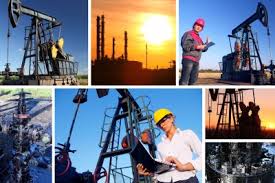 Abu Dhabi Gas Industries Limited (GASCO)
They are enablers of the UAE hydrocarbon value chain committed to process safety, sustainability and excellence through world-class manag​ement processes and practices.
They operate their gas plants and distribution network in line with highest health, safety and environmental standards ensuring people safety, asset integrity, reliability and operational excellence – thus optimizing shareholder value.
The company was incorporated in 1978 as a joint venture between ADNOC, Shell, Total and Partex. Their first plant became fully operationa​l in 1981.
To respond to the ever-increasing demand for energy and the growing interest in Natural Gas as an economically attractive and environmentally benign fuel, they have invested US$ 10 Billion in projects to expand their processing capacity to 8 Billion Standard Cubic Feet per day during 2013.
From their modest beginnings in the 1980s, they have grown into one of the largest gas processing companies in the world, now operating six mega plants.
Abu Dhabi National Oil Company ( ADNOC)
As one of the world's leading oil companies, producing over 2.7 million barrels of oil a day, they are committed to sustainable development, ensuring a harmonious balance between people's needs and the Earth's resources.
Abu Dhabi National Oil Company (ADNOC) was established in 1971 to operate in all areas of the oil and gas industry and since then has steadily broadened its activity in establishing companies and subsidiaries and creating an integrated oil and gas industry in the fields of exploration and production, support services, oil refining and gas processing, chemicals and petrochemicals, maritime transportation and refined products and distribution.
During the last four decades, ADNOC has expanded its business activities, enhanced its competitive position and also managed to become one of the world's leading oil companies with substantial business interests in upstream and downstream activities, including transportation, shipping, marketing and distribution.
ADNOC's efforts in the exploration and production field have concentrated on assessing undiscovered reserves and optimizing hydrocarbon recovery by improving the reservoir management.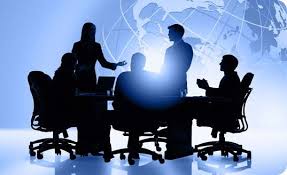 Crescent Petroleum
Today, the Crescent Group is one of the most progressive holding groups in the MENA region, headquartered in the United Arab Emirates with a presence in over 22 countries across the globe.
The Crescent Group was established in 1971 and currently operates a portfolio of more than 25 diversified companies through its two main subsidiaries, Crescent Petroleum and Crescent Enterprises.
A wholly-owned subsidiary of Crescent Group, Crescent Petroleum is the oldest private oil and gas company in the Middle East, with over 40 years of experience as an international operator in numerous countries including Egypt, Pakistan, Yemen, Canada, Montenegro, Tunisia, Argentina, in addition to its continuing operations in the United Arab Emirates and Iraq. Headquartered in Sharjah in the UAE, Crescent Petroleum has international offices in the UK and three locations across Iraq, as well as affiliated offices in Egypt and Bahrain.
Dana Gas
Dana Gas is the Middle East's leading private sector natural gas company producing some 65,000 barrels of oil equivalent per day of oil, gas and natural gas liquids from its operations in Egypt and the Kurdistan Region of Iraq. The company has proved plus probable reserves of 152 million barrels of oil equivalent and a resource potential of some 900 million barrels from its world class infrastructure in Egypt.
Established in 2005 with over 300 prominent founder shareholders from across the Gulf Cooperation Council (GCC) region, Dana Gas is listed on the Abu Dhabi Securities Exchange (ADX). Headquartered in Sharjah in the UAE, Dana Gas has a network of offices in Kurdistan Region of Iraq and Egypt.
Dana Gas' primary area of activity is in the upstream sector (exploration and production) with activities and the Company also operates in the midstream and downstream sectors, in particular where it adds value to its upstream activities.  The Company has a geographic focus on the Middle East, North Africa and South Asia (MENASA) Region.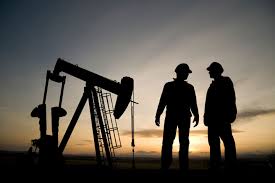 Dolphin Energy
In July 2007, Dolphin Energy Limited's Dolphin Gas Project started the production and processing of natural gas in Qatar and subsequent supply by pipeline, through joint Qatari-UAE waters, to the United Arab Emirates.
Since February 2008, Dolphin Energy has been supplying two billion standard cubic feet of natural gas per day. Supplies to Oman started later in the same year, bringing together three GCC nations in an international gas network for the very first time.
This unique venture could not have been possible without the years of visionary planning, drilling and construction or without the support of the governments of the UAE, Qatar and Oman.
A modern engineering marvel and a 21st century vision of international trade, the Dolphin Gas Project is a source of clean, reliable new energy for the Southern Gulf. It now supplies refined natural gas from Qatar to utilities and industries throughout the UAE and Oman.
International Petroleum Investment Company IPIC
In 1984, IPIC was founded in Abu Dhabi in association with ADNOC and ADIA and in the year 1994, it acquired a 24.9% stake in OMV, the integrated international oil and gas business and Austria's largest listed industrial company. This provided access to refining knowledge and technology, greater exposure to the hydrocarbon value chain and a platform to expand into Central and Eastern European end markets.
IPIC was formed by the Abu Dhabi government to invest in the energy and related sectors across the globe. Today it manages a portfolio of investments in more than 18 leading companies across the hydrocarbon value chain, including exploration and production, shipping and pipelines, downstream retail and marketing, petrochemicals, power and utilities as well as industrial services.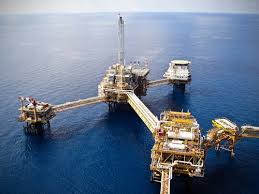 Liwa Chemicals
Liwa Petroleum & Industrial Supplies is one of the leading General trading companies in Abu Dhabi. With its international expertise in the oil, gas, power and water, private industrial projects, construction, petrochemical industries, along with a reputation for progressive and innovative approaches to business, it has experienced rapid expansion and prosperity.
LIWA is located in the heart of Abu Dhabi. It has established itself as an integrated commercial, industrial and service organization positioning as one of the leading general trading business houses in the UAE.  LIWA represents many of the world's leading companies and continuously works towards adding better resources for the benefits of clients.
Abu Dhabi National Energy Company (TAQA)
TAQA is an international energy and water company listed in Abu Dhabi operating in 11 countries across four continents.
TAQA strives to run its company safely and sustainably, operating at the highest ethical standards.
TAQA has investments in power generation, water desalination, oil and gas exploration and production, pipelines and gas storage. The company's assets are located in Canada, Ghana, India, Iraq, Morocco, Oman, Saudi Arabia, the United Arab Emirates, Netherlands, United Kingdom and United States.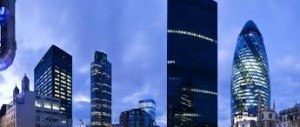 TransAsia Gas International
TransAsia Gas International is a Dubai, United Arab Emirates based corporation that constructs and strategically places its refineries to produce petroleum products for the Middle Eastern, North African and South Asian markets.
The operations are focused on three core areas / sectors: Oil & Gas, Power Generation and Petrochemicals. TransAsia Gas International LLC develops oil and gas projects in Asia, the Middle East, and North Africa. It also involves in cross-border pipelines, power generation, transmission, and distribution. TransAsia Gas International LLC operates as a subsidiary of Al Ghurair Group of Companies, LLC.
TransAsia Gas International LLC offers investment for petroleum refining, distribution and marketing, petroleum trading, power, thermal power plants, hydel power plants, petrochemicals, metals and metallurgical, steel mills, aluminum smelting, real estate development and management, consumer products, and private equity.
RELATED TOPICS
List of health insurance companies in UAE
Shopping malls in Dubai for cheap shopping 
List of hospitals in Abu Dhabi
List of international schools in Dubai