How to open ppf account online – Rules pertaining to starting a new public provident fund scheme in SBI, HDFC, ICICI, PNB or Axis bank. Also check current interest rates, withdrawal information and eligibility.
How to open ppf account online in banks in India
Public Provident Fund (PPF) is one of the most popular savings-cum-tax-saving instruments in India. The PPF scheme serves as an excellent long term savings instrument which gives tax exemption on both the principal as well as interest.
Now you can open a PPF account at SBI, HDFC, PNB, ICICI and Axis Bank.  These and other banks are now authorized by the RBI and Ministry of Finance for collecting subscriptions under the Public Provident Fund Scheme, 1968 on behalf of Central Government.
To open a PPF account online, you can visit any one of the bank websites, complete the initial information required and consequently provide the necessary documentation to any of the designated bank branches in your city of residence.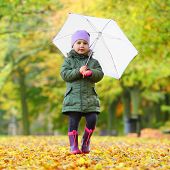 Salient features and benefits of PPF scheme:
High interest rate of 8.70% per annum with effect from 01 April'13 (Subject to change as per govt. notification).
The interest is calculated on the lowest balance between the close of the fifth day and the last day of every month.
Besides, it is an extremely low risk investment with backing of Government of India.
Also, the investments (under section 80C) made under PPF scheme falls under triple E regimen i.e. Principal, Interest and Withdrawal are all tax exempted.
You can view PPF Account balance online and transfer funds from linked Savings Bank Account to PPF Account.
The PPF scheme has a provision for loan facility, which can be availed any time between third financial year to sixth financial year i.e. From third financial year up to end of fifth financial year.
You must remember that 50% of the balance can be withdrawn after expiry of 5 years from end of year of first subscription to the PPF Account.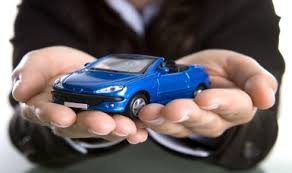 Eligibility
Any resident individual is eligible on his own behalf and on behalf of a minor of whom he is the guardian and no joint PPF accounts are allowed.
Also, Non-resident Indians (NRIs) are not eligible to open an account under the Public Provident Fund Scheme. However, a resident who becomes an NRI during the 15 years' tenure prescribed under Public Provident Fund Scheme may continue to subscribe to the fund until its maturity on a non-repatriation basis.
Besides, an individual can open only one PPF account and declare the same at the time of account opening.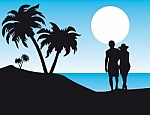 Additional important information regarding PPF account scheme
Minimum Subscription of Rs. 500 and maximum subscription of Rs. 1,50,000 per Financial Year.( subject to change as per notification issued by Central Government).
In this PPF scheme, the deposit can be of one lump sum amount or easy installments not exceeding 12 installments in one financial year.
Amount deposited in excess of Rs.1,50,000/- shall neither be entitled to interest under PPF scheme nor be eligible for Tax Benefits.
The original tenure of the PPF account is 15 years, which can be extended further in blocks of 5 years each for any number of blocks. The extension can be with or without contribution.
No premature withdrawal is allowed for Public Provident Fund (PPF) accounts. Only in the case of the death of a customer, their nominee /legal heir can close the account by submitting the required documents.
Your PPF Account will be opened post verification of your details. Initial subscription can be made during account opening at any of the designated bank branches.
The single biggest positive factor:
One of the main reasons why most Indians prefer investing in PPF is because the Interest earned is tax free. Hence when compared to a fixed deposit with any bank in India, the PPF scheme is a sure winner.
The tax free returns are in the range of around 8 % in the ppf scheme, while the bank fixed deposits earn around 8 % taxable interest.
The single biggest negative factor: 
One of the main reasons why most Indians in the age group of 60+ do not invest in PPF is because it has a 15 year tenure. Senior citizens prefer investing in a short term product, with safe, regular and reasonable interest rates.
ALSO REFER
How to be a successful entrepreneur in India
Best banks to take education loan in India
Best investment options for senior citizens in India
Where to invest money to get more returns in India
Best investment plan for child education in India