How to get birth certificate online in Goa – Top 10 best tips to remember when filling the birth certificate application form online or offline, in Goa India. Obtaining the birth record (Teor) for submitting your Portuguese passport application is mandatory.
Ten tips to remember when applying for the birth certificate in Goa !
A Birth certificate is an important document and it is mandatory for everyone in India to register the birth of a child. The birth certificate is helpful in establishing the date and fact of the person's birth. The birth certificate is a very essential document to avail of many services offered by the Government of India to its citizens.
Tip 1:
Before you decide to obtain the birth record, you must understand what is the purpose of the same. If you intend taking admission in a college, the child birth certificate (or baby receipt) in English will suffice. If you intend making your portuguese passport in Goa, you need to obtain the birth Teor (in Portuguese) for submission to the Portuguese authorities.
Tip 2:
What happens if you have lost your birth certificate ? If you have a copy of the same, you can apply for a new certificate. If not, you must keep all your information relating to your birth handy, before applying for a replacement certificate. This information pertains to your date of birth, fathers name, mothers name, etc.
Remember you do not have to pay a bribe to obtain your birth certificate in Goa.
How quickly can I get a birth certificate ? It takes about 8 to 10 days to get the certificate after filling the form and making the necessary payment.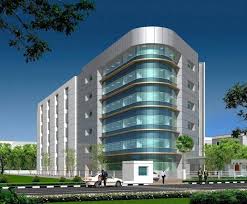 Tip 3:
Can you obtain the birth certificate online in Goa, India ? You may be able to check the details of birth, death and marriage with a couple of Municipal councils online in Goa. Note that the computerization of these records is in progress and may take a while.
Tip 4:
If you are stay or are posted / work in a foreign country and not in India, you need to check with the authorities whether they will post or courier the birth certificate to your address abroad.
Tip 5 :
Most of the birth records of individuals born after January 1st 1970 is available. All birth certificates prior to this date can be obtained from the respective sub registrar offices, if available. If these are not available, you can ask for a non-availability certificate, which may not be of much use.
Tip 6:
If you need the birth certificate to get admission in Goa Medical College or for Engineering or for any other course or college or if applying simultaneously to many institutions, it is advisable to ask for multiple or duplicate copies of the birth certificate. These are original birth certificates that can be submitted to any authority.
That way, it will save you a lot of trouble in getting the birth certificate next time.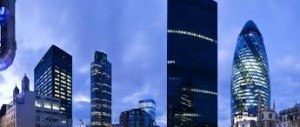 Tip 7:
If you do not have any record of your birth, it helps to check with the hospital records. Check with your parents the name of the hospital, where you were born. Remember, that most hospitals have records pertaining to recent years, only.
Tip 8 :
If you are a Roman Catholic born in Goa, it is possible that the Church where you were baptized may have a record of your baptism. The baptism certificate will give you, all required information needed to obtain your birth certificate from the Municipal records.
Tip 9 :
The birth certificate must not always be necessary. If it is not compulsory, check out alternative documents you can submit for completing your tasks on hand. For eg: To make a PAN card in India, you can submit your passport copy for completion of the formalities.
Tip 10 :
The best and fastest way to find or obtain your birth record now, if born in Goa, is to ask your relative or friend in Goa to pick it up for you and have the original certificate couriered / posted to your address.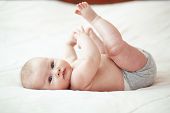 Or else, you may wish to avail of the services offline of : Wealth Care Management based in Margao, Goa, Telephone: 9822482374 for getting your birth certificate of Margao / Salcette taluka for birth date after  1st January 1970.
ALSO REFER
How to get admission in Goa Medical College