How to get admission in Goa Medical College – Eligibility criteria, GCET admission process, Medical examination pattern, Website details and address and other important information – Note that now it is via NEET entrance test as on May 2018 !
How to get admission in Goa Medical College
Old method – Goa Common Entrance Test (CET) Medical exam is an entrance exam conducted by Directorate of Technical Education (DTE), Goa. The exam is conducted for offering admission to MBBS and BDS courses at Goa Medical College and Goa Dental College, both situated at Bambolim, Goa.
The conducting Body for the GCET examination / admission is the Directorate of Technical Education, Goa. The total number of MBBS seats in Goa Medical College is nearly 150 each year and the total number of seats in Goa Dental College & Hospital is nearly 40 each year. For NRI's, there is a reservation quota of 2 seats for MBBS course every year.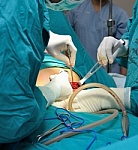 Eligibility criteria for all students seeking admission in Goa Medical College
An applicant to Goa CET Medical must have competed the age of 17 years on or before December 31 of the academic year of admission.
An applicant must have passed the Higher Secondary School Certificate Examination of the Goa Board or an examination conducted by the Central Board of Secondary Education, New Delhi, or any other exam, which in scope and standard, is deemed to be equivalent to the HSC/10+2 examination of Goa Board.
For Medicine and Dentistry Degree courses, minimum aggregate score in Goa CET Medical examination should be 50% (40% in case of SC/ST/OBC and 45% for a applicants belonging to PH category).
Admission process for all students – Indian and NRI
The sale of Prospectus and Admission application Forms starts in the month of January. The application forms need to be submitted by March. Beyond the date mentioned in the prospectus, the forms are accepted with late fees applicable.
All notifications related to admission are notified in the five newspapers of the State of Goa, viz Navhind Times, Herald, Gomantak (Marathi), Tarun Bharat (Marathi) and Sunaparant (Konkani). Director of Technical Education is empowered to release notifications related to admissions in the newspapers.
Note: Goa CET Medical Admit Card is issued only to candidates in person. The applicant can obtain the Goa CET Medical Admit Card from the Admission Committee on the same day upon submission of the Goa CET Medical Application Form.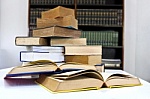 Goa CET Medical Examination Pattern
The written exam generally conducted in the first week of May every year, is an objective type multiple choice exam. The duration of Goa CET medical entrance test is of 2 hours. The Goa CET Medical entrance exam consists of multiple choice questions from Physics, Chemistry and Biology. Each question carries one mark. Negative marking is not applicable. The results are generally declared by mid May and are available online on the official website of DTE.
On the basis of marks obtained in the Goa CET medical entrance exam candidates are shortlisted. The last date for receiving forms for Admission at notified location is by May end. The provisional merit list is then displayed mid June.
The first round of admission in done immediately thereafter, while the second round of admission is held in July. The special round of admission to fill vacant seats (if any) in MBBS/BDS Courses is completed in the month of September every year.
An applicant listed in the merit list shall be eligible for all rounds of admission, irrespective of whether he/she has attended / availed admission in the earlier rounds or not. If the candidate has taken admission and cancelled the same for whatsoever reasons, he/she shall forfeit his/her claim for that allotted seat (i.e course and institution) in same/ further rounds of admission.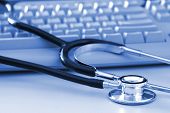 More about Goa Medical College and Goa Dental College, Bambolim, Goa
Goa Medical College (GMC) is a medical college and hospital in Goa, India. It was built during the Portuguese rule in 1842 as the Escola Médico-Cirúrgica de (Nova) Goa (Medical-Surgical School of Goa). It is one of the oldest medical colleges in Asia teaching medicine.
Originally located in Panjim, the college was moved to Alto-Bambolim in 1993. The college is affiliated to Goa University, and offers the MBBS course, several MS and MD courses, and some super-specialisations. Goa Medical College (GMC) and Goa Dental College are located opposite each other on either side of the road connecting Panjim and Margao.
The Medical College besides striving to achieve excellence in patient care, has been instrumental in training number of medical professionals who are providing yeomen services to the people in Goa and abroad. The vision of this institute is to impart quality medical services to the all sections of the society and further improve the health scenario of the State.
The college maintains high standards of medical education conforming to the guidelines laid down by the Medical Council of India to ensure that they bridge the treatment gap for medical care in the community.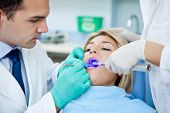 Other important information for all applicants:
All the applicants selected for admission to Medicine and Dentistry courses are required to be first examined by the Medical Board of Goa Medical College, Bambolim and only those found medically fit, are admitted to these courses.
Candidates admitted to MBBS, BDS, Allied Health Sciences and Nursing Courses are required to sign a bond with the Government/Institution for specified amount.
Presently, the candidates selected for admission to MBBS/BDS Course are required to execute bond as under (as per specimen to be obtained from the College):
a) that they will serve Government (of Goa) for a period of 5 (five) years, on completion of the M.B.B.S/B.D.S. Course, if called upon to do so within a period of six month from date of being eligible for the award of Degree. The Government may post them anywhere within the State.
b) payment of bond amount of Rs. 5,00,000/- /Rs. 3,00,000/- for MBBS / B.D.S Courses as penalty/compensation for leaving the course midway, subject to revision by the Government.
Official website of Directorate of Technical Education, Goa and contact details
It is important that every candidate / student regularly checks the official website: gmc.goa.gov.in  for all updated information relating to admission to Goa Medical College and Goa Dental College.
Contact details and address: Government of Goa, Directorate of Technical Education, D T E Building, Alto – Porvorim, Bardez, Goa – 403521.
ALSO REFER
How to get a Portuguese passport in Goa
Which is the best hotel to stay in Goa