How to be a successful entrepreneur in India – Top 10 best tips for beginners, two most important points to remember, basic information and key secrets of all businessmen!
Some of the notable businessmen in India include Azim Premji of Wipro, N R Narayan Murthy of Infosys, Lakshmi Mittal of ArcelorMittal, Sachin and Binny Bansal of Flipkart, Adi Godrej of Godrej Group and Prannoy Roy of NDTV.
Top 10 best tips on how to be a successful entrepreneur in India
There are many first generation successful enterpreneurs in India. Consider the following top 10 tips and ideas and do not forget the two most important requirements given below:
Tip 1 – Have a creative mind !
If you want to be a successful businessman or entrepreneur, you need to come up with your own ideas, instead of relying on others (like your employees or business associates). And make a business plan ! Take into consideration all possible expenses. Ultimately gross income minus expenses is equal to profit.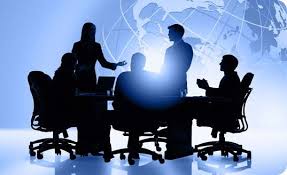 Tip 2: It's all about action !
And once you get an idea, you need to start executing it and putting it to action, instead of just making presentation, slideshows and blue prints. All talk and no action, makes Jack a bad boy !
Tip 3 : Self Confidence !
One of the most crucial qualities that every person who wants to get into business should have is self-confidence. You need to believe in your abilities and should be able to solve your business-related problems without being intimidated. Also, don't get bogged down is someone tries to put you down. After all, if you want to mint money, it will only happen if you are thoroughly convinced about yourself and your abilities.
Tip 4 : Get into a good partnership, if necessary !
It is worth mentioning that good partners who have a strong ability or knowledge in a subject different from yours and who are of the same wavelength as you are, make an enjoyable partnership.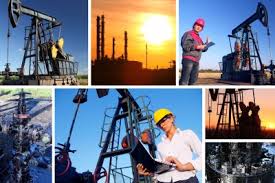 Tip 5: Self – learning ability !
Get good books to read on leadership skills, marketing info, negotiation material, inter communication skills. Don't forget to look up the net for all necessary help.
Tip 6: Everything big starts small !
Suffice to say, that it is better to begin small and end big, rather than the reverse.
Tip 7 : Time is an important factor !
The larger the investment and more complex the business, the more is the gestation period – ie the period required to start making a profit. If you start a business as a proprietor, with a small investment it makes sense to wait for at least 6 months to 1 year, to start making profits. Larger industries like fertiliser plants have a gestation period of a couple of years before yielding profits.
Even if you start small, remember it takes an average of 6 months to rake in the money, though there are exceptions. However, if you do not have the sufficient money to sustain yourself and your family for at least one year, do not start the business !
Tip 8: No gain without pain !
If you believe in an idea or an opinion that concerns your business and know that it is the right thing to do, don't give up on it, even if others around you are sceptical about it. You have to be fearless about an idea and stick to your guns, even if people try to change your opinion.
There is no substitute for hard work. This includes lesser holidays as compared to salaried class employees (at least in the initial phase).
Tip 9 : Paper work and more !
Register your firm, get a Permanent Account Number (PAN) for self and the firm, speak to your Chartered Accountant and Sales Tax Consultant. Pay necessary Income tax, register for Shops and Establishment papers, get a website up and running and all other formalities done.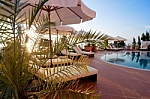 Tip 10 : Know when to quit !
In any case, never quit in less than a year. Valid reasons for quitting can be wrong location, wrong products and more. Invalid reasons are lack of enthusiasm, change in focus, laziness, wrong staff and spiralling expenses.
Two most important points to remember:
Education
Your education must necessarily involve good finance learning !. Post your basic studies, get an MBA in finance, or do a course in finance management. This will put your business in the right perspective !
Experience
Though there are many fresh IITs and IIM graduates who venture directly into business, it is always helpful to gain a bit of work experience, before starting your dream business. Generally a 2 -3 year work period in different departments of an organization, gives you the experience and maturity to start a new business venture either alone or with a partner (s).
ALSO REFER:
List of international schools in Singapore