Best business to start in Pune – Top 10 ideas and opportunities to consider before starting your own, new, profitable, low investment small scale business in Pune India
List of top 10 best businesses to start in Pune
There are many good ideas that can be considered to start a new business in Pune and here are some of the top 10 best business and investment options selected for giving you a good headstart:
Trading business
When you consider the proximity of Pune to a large city like Mumbai, among the first things that come to mind, is to make available rare commodities and products in Pune sourced from Mumbai.
Since it will be a tax paid product, no (second) Sales Tax will be applicable. Needless to say, the cost of procuring the items needs to be taken into account to make a neat profit.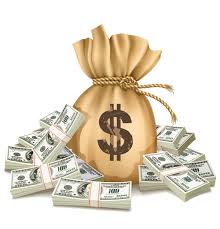 Home made food service business
Pune is a city where both husbands and wives are gainfully employed. Hence a working mother is constantly in need of providing good healthy food for the family.
Note that as one of the largest cities of India, Pune is emerging as a prominent location for IT and manufacturing.
Hence, it is this immediate need that needs to be catered to !
This is a niche market and you can either provide home made food to families around your locality. On a larger scale, you could get a few housewives to cook meals / certain dishes on a regular basis.
Funding start-ups business
Young minds in Pune are some of the most creative minds in India. They have talents but most have no source of monetary help to start their own businesses (excluding Venture Capital funding)
Begin by allocating a certain amount of money on a 50% partnership basis. Even areas such as rickshaw and taxi ownership can be considered. You could let the driver make a decent living, too.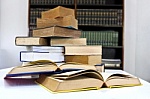 Odd jobs contract business
For the working class individuals, the maintenance of their homes is of prime concern. Usually since couples have a weekly holiday on Saturday and Sunday, it pays to start a business of providing home service skilled workmen.
You could start by collecting the details of unemployed skilled labour workmen like electricians, plumbers, gardeners, carpenters and others. Contact working couples in Pune and provide them this service on a reliable basis.
Gradually over a period of time, the business will begin to scale up as word spreads mouth-to-mouth.
Tuitions business
If you thought, the tuitions business makes very little money, think again ! Pune is a major centre of learning with several colleges and universities located here.
Beginning with a small group of children, you can scale up this business significantly. It is interesting to note that students inform one another about the tuitions and there is no advertisement cost incurred.
It is worth mentioning that money paid for child tuitions is eligible for Income tax deduction.
Note that Pune has been the single largest hub for German companies for the last 60 years. Over 225 German companies have set up their businesses here. Hint: Teach German language.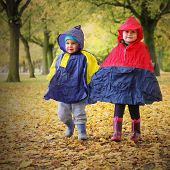 Uniform stitching business
Due to the large number of schools and colleges in Pune, there is a huge demand for getting school uniforms stitched, every year. Particularly in the months, prior to the beginning of a new academic year.
Pune has over a hundred educational institutes and more than nine deemed universities apart from the University of Pune, which is the second largest University in the country (based on total number of colleges).
Pune has a large student population, and a large number of quality academic and research institutes.
Painting business
As the demand for art and painting grows in the country, painting that can begin as a hobby can grow to become a money-spinner.
Individuals are now looking at paintings not only to adorn their homes, but also as investment avenues.
Painting on canvas with myraid colors transports both the artist and the buyer into another world altogether.
Automobile ancillary unit business
The automotive sector is prominent in Pune. It is home to the Automotive Research Association of India, which is responsible for the homologation of all vehicles available in India. All sectors of the automotive industry are represented, from two-wheelers and autorickshaws to cars, tractors, tempos, excavators and trucks.
Automotive companies like Tata Motors, Mahindra & Mahindra, Mercedes Benz,Force Motors (Firodia-Group), Kinetic Motors, General Motors, Land Rover,Jaguar, Renault, Volkswagen, and Fiat have set up greenfield facilities near Pune.
For all automobile lovers, this is a golden opportunity waiting to be tapped. Supplying auto parts to these companies, makes a lot of business sense.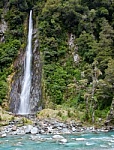 Sports coaching business
Popular games and sports in Pune include Athletics, Cricket, Basketball, Badminton, Field Hockey, Football, Tennis,Kabaddi, Paragliding, Kho-Kho, Rowing and Chess.
Start your own business in coaching children who show a certain level of expertise to the sport of your choice. Beginning with a couple of kids, coaching in cricket, football and lawn tennis can reap rich rewards, particularly if you are a sports enthusiast yourself.
Catering business
Start a catering business to cater to all the parties, weddings and events of individuals. As the big fat wedding budgets get bigger by the day, make a serious attempt to cater to the needs of a cosmopolitan Pune.
North Indian, South Indian, Italian and Chinese cuisines are particularly in demand.
ALSO REFER
Top 10 business schools in Bangalore
Which is the best hotel to stay in Goa